Watch Renée Zellweger sing Judy Garland's 'Over the Rainbow' in the trailer for the new biopic
9 July 2019, 13:29 | Updated: 11 September 2019, 17:59
The second official trailer for 'Judy' has arrived – and we're already getting excited about the movie's stellar score, which includes several tracks sung by lead actress Renée Zellweger.
Judy tells the story of American actress, singer and dancer Judy Garland, who achieved international stardom during her impressive career spanning more than four decades.
Set in 1969 and starring Bridget Jones actress Renée Zellweger as Judy Garland, the new trailer (watch above) certainly illustrates the glitz and glamour of London at the time, but also touches on the late singer's emotional and financial turmoil.
In the clip, Judy says: "Everybody has their troubles and I've had mine. I just want what everybody wants... I just seem to have a harder time getting it."
Her words are accompanied by the poignant 'Over the Rainbow', sung in the clip by Zellweger.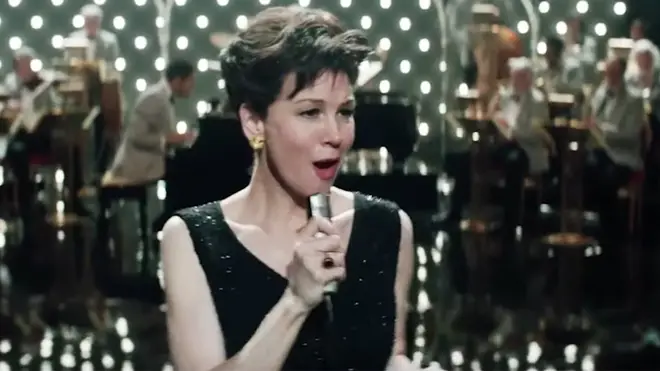 Who wrote the song 'Over the Rainbow'?
The popular ballad – which won an Academy Award for Best Original Song – was originally composed by Harold Arlen in 1939, with lyrics by Yip Harburg.
Its reputation being Garland's signature melody, the song's inclusion in Gabriel Yared's upcoming soundtrack for Judy will surely add a touch of nostalgia for fans of the star.
The French-Lebanese composer is best known for his stirring scores for The English Patient (1996) and BAFTA-nominated movie The Talented Mr. Ripley (1999).
The new trailer for Judy also features the 1944 classic 'The Trolley Song', made famous by Garland in the best-loved musical film Meet Me in St. Louis, which was released in the same year. Written by Hugh Martin and Ralph Blane, the song is defined by harmonised choruses, instrumental flourishes and catchy lyrics: "Clang, clang, clang, went the trolley."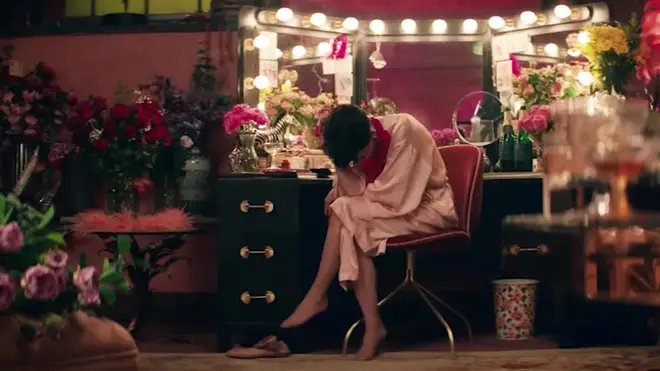 When did Judy Garland become a singer?
Born in Minnesota on June 10, 1922, Garland signed her first movie contract with MGM aged 13 and landed a leading role in the hit fantasy film, The Wizard of Oz (1939).
It was during this time that Garland showcased her talent for singing as well as her acting ability, and she later received a Special Academy Award for her iconic portrayal of Dorothy Gale.
When MGM dropped Judy's contract, the actress decided to focus on her career as a professional vocalist – although some of her most critically acclaimed films came later in life, including the 1954 musical, A Star Is Born.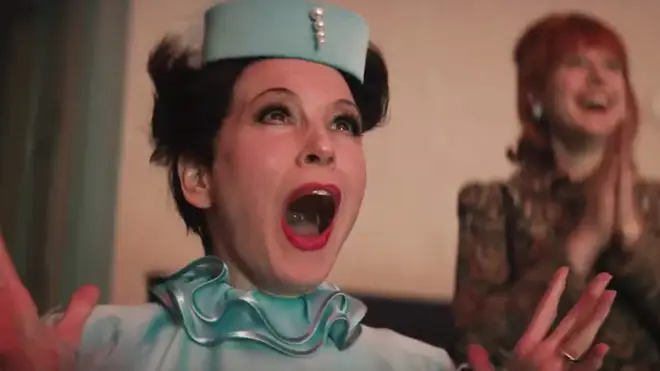 Who else is in the cast?
Directed by Rupert Goold, Judy is an adaptation of the Olivier and Tony-nominated West End and Broadway play End of the Rainbow by Peter Quilter.
Joining Renée Zellweger in the cast are actors Jessie Buckley, playing Rosalyn Wilder, Finn Wittrock as Mickey Deans, Rufus Sewell as Sidney Luft and Michael Gambon as Bernard Delfont.
What's the release date for Judy?
Judy will be released in UK cinemas on 2 October 2019.
Listen to Judy Garland on Spotify. >