7 of the most beautiful Christmas pieces you can play on the piano
5 December 2018, 12:26 | Updated: 6 December 2018, 10:31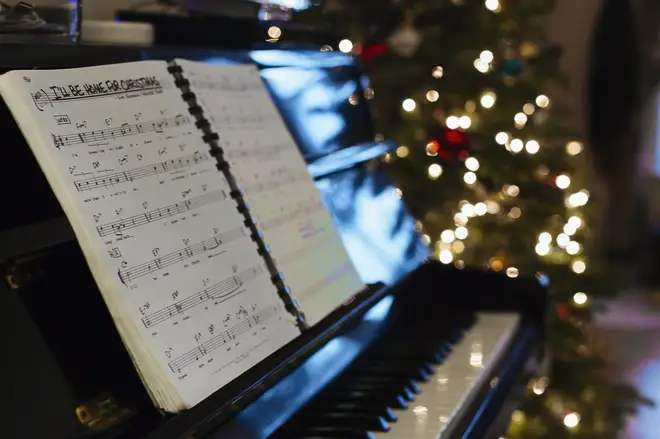 Are you a passionate pianist? Whether you're preparing for your next carol concert, looking to impress friends and family or simply getting into the Christmas spirit, here's our selection of the best festive pieces for the piano.
1. Silent Night
Composed by Franz Xaver Gruber in the early 17th century, Christmas just wouldn't be the same without this traditional carol – and it's super easy to play on the piano, too.
Written in C Major and with a 3/4 time signature, Kyle Coughlin's arrangement of this classic tune is the perfect way to get started with its gently rocking tempo and three simple chords: C Major, F Major and G Major.
2. Carol of the Bells
To be played at a lively pace (around 180 crotchet beats per minute), this mesmerising Ukrainian carol found its fame in the popular Christmas movie Home Alone, but has been around since 1914.
Michael Kravchuk's arrangement is based on a four-note ostinato and the sheet music is available to download online in three different versions according to your skill level (Easy, Intermediate and Advanced). It includes helpful suggestions for fingering.
3. Walking in the Air
Featured in the charming animated film, The Snowman and composed by Howard Blake, 'Walking in the Air' has captivated classical music fans for decades with its stunning piano arrangement and accompanying vocals from choir boy Peter Auty. It was later released as a hit single by Classic FM presenter Aled Jones.
The song has also been covered by Sir Cliff Richard. The piece opens with a chilly-sounding ostinato in the bass, before progressing into scales accompanying that unmistakeable tune for the right hand. You can find the sheet music for the main theme here.
4. Jingle Bells
If you're keen to add a cheery tune to your repertoire, why not try 'Jingle Bells'? Written by composer James Lord Pierpont for American Thanksgiving in late 1857, this piece has only grown in popularity with Christmas music fans (it's also a regular at children's carol concerts).
Pianists who are fairly confident on the keys can take a look at this version arranged by Alex Ness, David Sides and David Gracia. It also includes suggestions for fingering and chords to guide you along the way.
5. Dance of the Sugar Plum Fairy
Taken from Tchaikovsky's famous Christmas ballet The Nutcracker, no winter piano recital would be complete without 'The Dance of the Sugar Plum Fairy'. The beautiful melody was originally composed for celesta – an instrument that looks similar to the piano but which contains metal plates instead of strings.
To recreate its musical box-like sound, dynamics should be kept pianissimo (as quiet as possible) and the music should be played in a fairly slow and graceful manner. The sheet music is available to view on 8notes.com.
Pyotr Ilyich Tchaikovsky / Nina Kaptsova - Dance of the Sugar Plum Fairy / 2010
6. Have Yourself a Merry Little Christmas
A firm favourite with fans of Frank Sinatra, this heartwarming song was written by Hugh Martin and Ralph Blane for the hit movie Meet Me in St. Louis.
Starting with a broken arpeggio in the key of C Major, it makes good use of the damper pedal – and the added sevenths throughout give it a wonderfully rich feel. Download the sheet music here.
Frank Sinatra Have Yourself A Merry Little Christmas Lyrics
7. White Christmas
Last but by no means least, 'White Christmas' – Irving Berlin's classic track from 1942 – is the perfect choice if you're hoping to instil a touch of nostalgia. It also holds the Guinness World Record for the best-selling single of all time.
Alternating between the major and minor key, it conjures a mournful yet nostalgic feel, while added sevenths and ninths help to build texture. Play this piece slowly and with the damper pedal for a truly white Christmas.
Bing Crosby - White Christmas (1942) Original Version
And if you're in the mood for something festive, why not tune into Classic FM Christmas – an online stream playing nothing but the most festive music!