Audience growth for Classic FM as it welcomes 5 million weekly listeners
2 February 2023, 00:01 | Updated: 2 February 2023, 08:51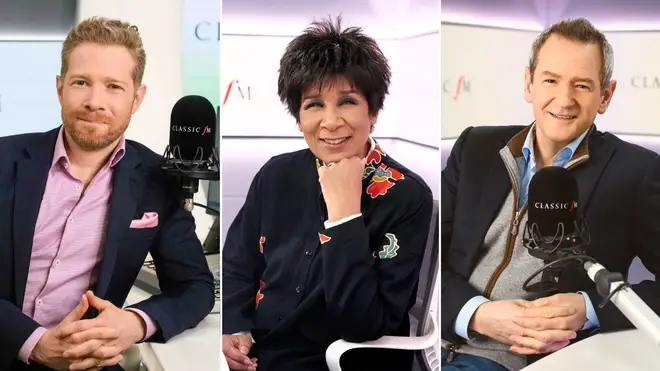 The latest audience research shows that more people are turning to Classic FM, 30 years after the launch of the station in 1992.
At the end of our 30th birthday year, we welcomed 325,000 new listeners over the final three months of 2022.
New results by Radio Joint Audience Research (RAJAR) released today show that 5 million people now tune in to Classic FM every week.
Total listening to Classic FM has risen above 40 million hours a week, with many turning to classical music for comfort, relaxation and to feel good.
An array of new listeners are enjoying our daytime programmes, with Alexander Armstrong in particular welcoming 2.4 million listeners from 9am to 12pm on weekdays – a rise of 186,000 since the summer.
Classic FM Requests also proves as popular as ever, with an additional 142,000 listeners boosting Anne-Marie Minhall's afternoon audience to 2.5 million listeners.
The good news continues with Classic FM's More Music Drive, as John Brunning adds 187,000 in the final three months of the year, reaching 1.9 million people.
Smooth Classics with Margherita Taylor has 638,000 listeners joining Classic FM from 10pm to 1am on weekdays, making it the largest music show for commercial radio at that time of day.
Smooth Classics at Seven with Zeb Soanes, the much-loved broadcaster who joined us in summer 2022 to present a new three-hour evening show of calming classical music, reaches 1.2 million weekly listeners.
Today, Classic FM's Smooth Classics presenter @MargheritaT received her MBE from His Majesty the King, during an investiture ceremony at Windsor Castle.

Congratulations, Margherita – and thank you for all the amazing work you've done for music and broadcasting in the UK. pic.twitter.com/TWukyks0Ax

— Classic FM (@ClassicFM) January 31, 2023
Classic FM is joined by over a million listeners on weekend mid-mornings, with Alan Titchmarsh and Aled Jones on Saturday mornings reaching 922,000 and 1.1 million listeners respectively.
Alexander Armstrong's 1pm-4pm Saturday programme has also seen a growth of 135,000, putting his weekend audience at 816,000.
On Saturday night, Smooth Classics with Myleene Klass brings in 300,000 listeners, while Sunday's Smooth Classics at Seven with Charlotte Hawkins brings in 354,000, a growth of 51,000 on the quarter.
Our Saturday afternoon concert programme, Moira Stuart's Hall of Fame Concert, presented by the titular legendary broadcaster, has also seen an impressive increase of 92,000 listeners, bringing the total weekly audience to 618,000.
So, whether you've just recently joined us, or have been with us since day one – thank you for listening, and being together with us in music.
Source: Ipsos / RAJAR.