Pianist Kodi Lee stuns in the AGT semi-final
5 September 2019, 12:11 | Updated: 5 September 2019, 12:14
Watch the talented pianist's emotional performance floor Simon Cowell and the rest of the semi-final judges.
Pianist Kodi Lee stunned the judges, audience and viewers on America's Got Talent last night.
Performing Calum Scott's 'You Are The Reason' for the semi-finals, Kodi's superb piano playing was packed with the emotion and phrasing we've come to know and love him for.
The judges sat enraptured and the audience stayed silent until they couldn't resist whooping and clapping for his high notes.
Read more: AGT violinist Tyler Butler-Figueroa blows judges away with Ariana Grande cover >
"Your story is unbelievable. But now let's take it back to your talent," judge Simon Cowell said after Kodi's performance.
"Every time you come on, particularly tonight, you put your twist on a song that makes you, in my opinion, one of the most special, talented contestants."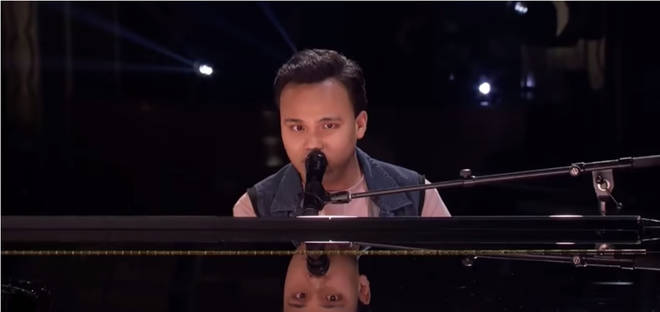 After his performance, Kodi became the first contestant of the night to be moved forward in the competition through votes by fans.
Who's been chopping onions anyway? *sniffs*
Kodi burst into our consciousness performing 'Bridge Over Trouble Water' in an earlier stage of this year's competition.
Born with optic nerve hypoplasia Lee had to undergo life-saving surgery aged just five, and was later diagnosed with autism – and he's never let these things prevent him from achieving his dreams.
Incredible.
Read more: 10-year-old opera singer Emanne Beasha wows AGT judges with beautiful soprano aria >