'Music shows us that every story within every voice matters': Michelle Obama makes heartfelt speech at the Grammys
11 February 2019, 11:50
The former first lady made a surprise appearance at the awards ceremony in Los Angeles yesterday
The ceremony was hosted by Alicia Keys who took the star-studded crowd by surprise by inviting some of her "friends" out on stage – friends who just happened to be Michelle Obama, Lady Gaga, Jada Pinkett-Smith and Jennifer Lopez.
Michelle Obama gave a passionate speech about the importance of music, saying: "From the Motown records I wore out on the South Side, to the 'who run the world' songs that fuelled me through this last decade, music has always helped me tell my story, and I know that's true for everybody here.
"Whether we like country or rap or rock, music helps us share ourselves. Our dignity and its sorrows, our hopes and joys, it allows us to hear one another, to invite each other in. Music shows us that all of it matters. Every story within every voice, every note within every song. Is that right, ladies?"
A big part of friendship is showing up for your girls—that's why I was thrilled to be there for the one and only @aliciakeys at the #GRAMMYs. She is one of the most genuine and thoughtful people I know—there's no one better to help us all celebrate the unifying power of music! pic.twitter.com/8cMhTmsClA

— Michelle Obama (@MichelleObama) February 11, 2019
Lady Gaga performed her song 'Shallow' from the film A Star is Born – which was later named Best Pop Duo/Group Performance. Meanwhile, in London, her co-star Bradley Cooper was at the Baftas in the Royal Albert Hall collecting the Award for Best Original Music for the film.
The ceremony was packed with glitzy performances, including appearances from Alicia Keys and Cardi B, accompanied by pianist Chloe Flower – who stole the show with her virtuoso playing.
Classical music was also celebrated: Andris Nelsons' recording of Shostakovich's Symphonies Nos 4 & 11 was named Best Orchestral Performance while Seattle Opera's production of The (R)evolution of Steve Jobs by Mason Bates was named Best Opera Performance.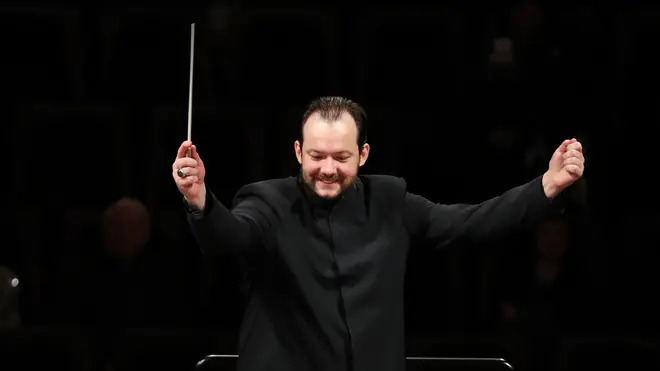 Here are the full list of classical Grammy Award winners:
Best Engineered Album, Classical
Shostakovich: Symphonies Nos. 4 & 11 — Shawn Murphy and Nick Squire, engineers; Tim Martyn, mastering engineer
Producer of the Year, Classical
Blanton Alspaugh
Best Orchestral Performance
Shostakovich: Symphonies Nos. 4 & 11 — Boston Symphony Orchestra/Andris Nelsons
Best Opera Recording Bates: The (R)evolution of Steve Jobs — Michael Christie, conductor; Sasha Cooke, Jessica E. Jones, Edward Parks, Garrett Sorenson and Wei Wu; Elizabeth Ostrow, producer
Best Choral Performance
McLoskey: Zealot Canticles — Donald Nally, conductor
Best Chamber Music/Small Ensemble Performance
Anderson, Laurie: Landfall — Laurie Anderson and Kronos Quartet
Best Classical Instrumental Solo
Kernis: Violin Concerto — James Ehnes; Ludovic Morlot, conductor
Best Classical Solo Vocal Album
Songs of Orpheus – Monteverdi, Caccini, D'india & Landi — Karim Sulayman; Jeannette Sorrell, conductor; Apollo's Fire, ensembles
Best Classical Compendium
Fuchs: Piano Concerto 'spiritualist'; Poems of Life; Glacier; Rush — JoAnn Falletta, conductor; Tim Handley, producer
Best Contemporary Classical Composition Kernis: Violin Concerto — Aaron Jay Kernis, composer