Fans of The Masked Singer are convinced that 'Hedgehog' is Alfie Boe or Michael Ball
13 January 2020, 12:45 | Updated: 13 January 2020, 13:42
People are convinced the masked musician is Michael Ball or Alfie Boe, following clues dropped by the contestant on Saturday...
Fans of ITV show The Masked Singer reckon the disguised contestant 'Hedgehog' could be Alfie Boe or Michael Ball.
The masked musician took to the stage last Saturday (11 January) to sing a cover of Take That's 'Shine' for the third episode of the show.
Along with his musical theatre-style vocals, the disguised celebrity gave the audience a few sneaky clues. During the video, key items were scattered around, including a can of hairspray, cat ornaments and a mask similar to the one used in Phantom of the Opera.
Ball played Raoul in the Lloyd Webber musical in 1987, and is currently starring in Hairspray on the West End.
Hedgehog also told the judges: "Tonight I want to have a ball out there." Hmm...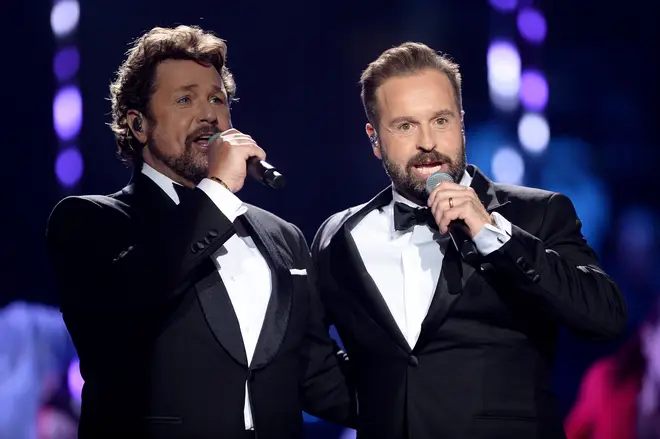 Hedgehog continued: "Being out there on my own was a challenge, because I do enjoy being part of a team.
"There can be many times when I find myself alone on stage, but it's nice to be part of an ensemble."
Read more: Watch Alfie Boe and Michael Ball's powerful return to Les Misérables, 35 years on in London >
Following the performance, judges Davina McCall, Rita Ora, Jonathan Ross and Ken Jeong speculated the identity of the musician, and similar to some fans, Davina also suggested the singer could be Michael Ball.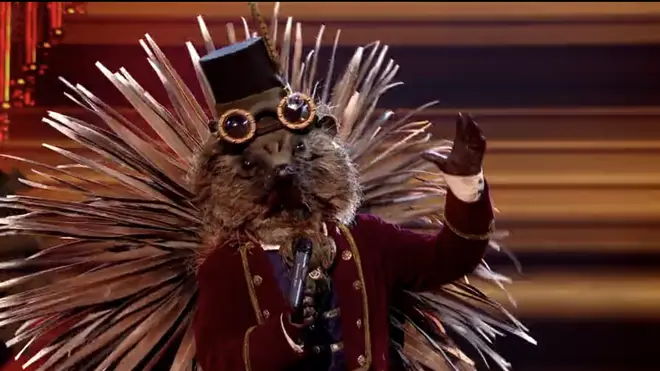 Read more: Michael Ball and Alfie Boe's 6 greatest songs >
The Hedgehog gave further hints, in a game of 'two truths and a lie'.
"I sometimes wear high heels on stage. I once worked at a major fast food restaurant. My daughter is more famous than I."
It didn't take long for fans to suggest the contestant could be one of the famous singing duo, Ball and Boe, with one Twitter user saying: "Hedgehog has to be Alfie Boe. The Ball connection and he simply isn't loose enough to sing anything other than opera."
The Masked Singer is based around the format of hit South Korean show King of Mask Singer, where 12 celebrities compete in a singing competition.
Like most singing contests, the audience votes for their favourite act, but there's a twist – all the contestants have to hide their identity. The judges can have a stab, but the musician is only unmasked when they leave the competition, or if they're crowned winner.
Looks like we'll have to wait until then to see who Hedgehog really is...