Watch Alfie Boe and Michael Ball's powerful return to Les Misérables, 35 years on in London
23 August 2019, 17:12
Michael Ball impressed West End crowds last night when he returned to the show that catapulted him into musical theatre stardom 35 years ago.
Ball and Boe – the legendary musical duo of Michael Ball and Alfie Boe – have returned to Les Misérables for a limited 16-week run which opened last night (21 August) at the Gielgud Theatre, London.
Michael Ball returns in the darker role of Javert, after originally starring as Marius Pontmercy opposite Patti LuPone as Fantine, in the 1985 world premiere of Les Misérables at the Barbican.
Composer Claude-Michel Schönberg, who made an appearance on stage after the show, mused whether Michael could still reach Marius' high notes.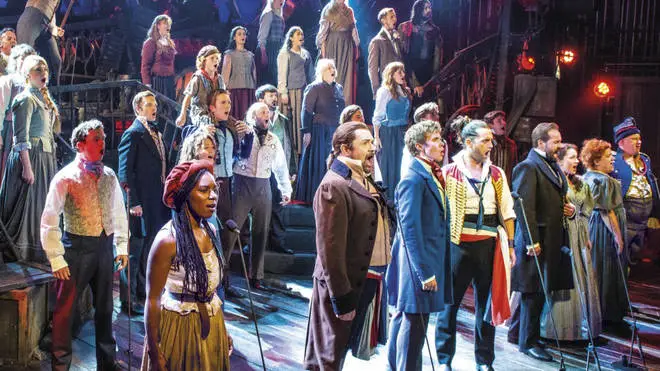 Meanwhile, Boe reprises his role as Jean Valjean, after the rapturous reception he received when he performed 'Bring Him Home' at the Les Mis 25th anniversary concert at the O2 Arena in 2010.
Carrie Hope Fletcher (who previously played Veronica Sawyer in Heathers the Musical) stars as Fantine, having previously played Éponine in the 2014 stage version of Les Mis.
Matt Lucas reprises his role as Thénardier, from the musical's 2011 season.
Now the West End's longest running musical, Les Misérables will play for a limited 16-week run from 10 August to 30 November.
A new version of the show opens at the Sondheim Theatre (formerly Queen's) in December, following a refurbishment project.