Man arrested after throwing a flute at judge in Indian courtroom
7 January 2020, 13:40 | Updated: 7 January 2020, 14:43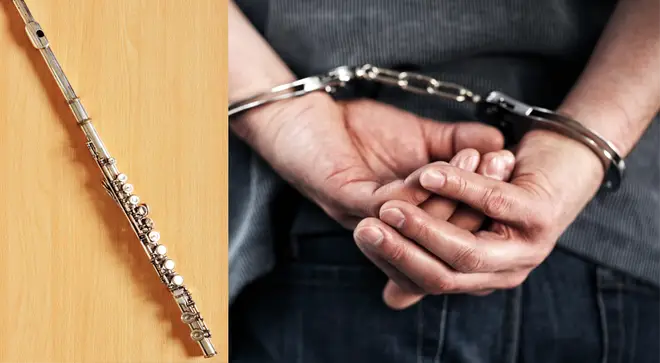 The man was testifying as a witness in a murder case, when he threw the woodwind instrument at the judge.
A man was arrested last Thursday for hurling a flute at the judge in a courtroom in India.
Omkarnath Pandey was testifying as a witness in his brother's 2017 murder case when, according to police, he threw the instrument across the courtroom.
The case was scheduled to be heard later in the day, but Pandey arrived early at courtroom no. 10 of the Metropolitan court in Dindoshi, Mumbai wearing an advocate's uniform, an official told The Times of India.
Read more: 'Immense damage' to Bach's church as windows smashed in attack >
He then declared it was Krishna Janmashtami – the annual Hindu festival that celebrates the birth of Krishna – before shouting "Jai Shree Krishna" and throwing the metal flute.
The instrument missed the judge and instead hit the court stenographer. Pandey was detained on the spot and subsequently arrested for assaulting a public servant.
The flute has been approached for comment.