'They made me feel like a criminal': London council threatens to fine musician £5,000 for practising at home
15 May 2023, 14:26 | Updated: 17 May 2023, 21:33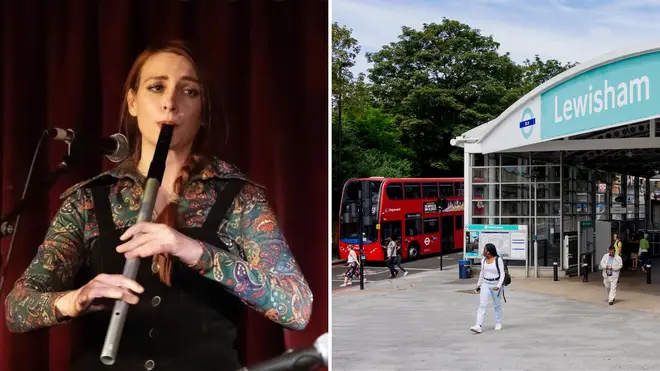 Lewisham council tells musician that they would force entry to her home, confiscate instruments and fine her £5,000 if she continued to practise, following neighbour complaints.
A South London musician was served a noise abatement notice last month by her local council after they received complaints about her practising loudly during the day.
Despite 35-year-old professional musician Fiona Fey using a decibel metre to measure how loudly she was practising, the notice issued by Lewisham council said if she practises any instrument in her home, they could force entry, confiscate all her instruments and fine her £5,000.
"They made me feel like a criminal," Fey told Classic FM about her experience with the council and Lewisham Homes, which manages over 19,000 homes for the borough.
Fey first moved into her home last July, and as a professional musician, began practising her instruments during the day, as she had in her previous accommodations.
But complaints from a downstairs neighbour soon forced her to adapt her usual practise routine.
Read more: How many hours a day do the world's greatest classical musicians practise?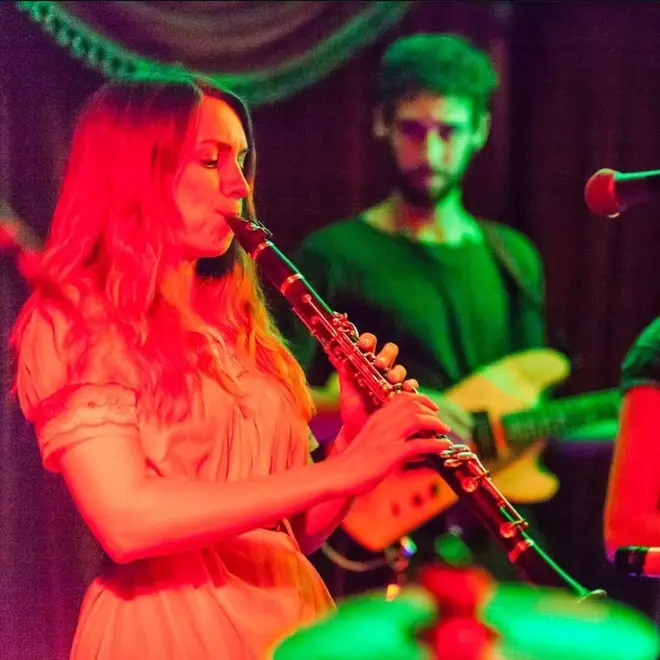 "The lady downstairs is a music teacher and used to be a singer," Fey told Classic FM. "So at first she said my practising was no problem. Then the complaints started a month later."
The musician performs with the classical vocal ensemble the 'Mediaeval Baebes', and her own folk ensemble 'Something Sleeps', and plays various instruments from the guitar and piano, to the low whistle.
Prior to the complaints, Fey had been playing an acoustic piano, but following the complaints bought herself an electric piano. She also bought a decibel reader to monitor the sound levels of her playing and moved her practise into a carpeted room which she DIY 'soundproofed' with other noise-restricting materials.
However, despite her best efforts, the complaints continued, with text messages from her neighbour reportedly ranging from asking the musician to 'not practise on the weekends', to not practising while the neighbour was in, to limiting her practise to only an hour a day.
Read more: Piano teacher shot at by neighbour, following noise complaints
Mediaeval Baebes: Personent Hodie
Fey felt like she was being controlled. "Singing warmups alone take about half an hour," Fey told Classic FM. "And then there are other instruments to practise and upkeep too".
Her home was the only place Fey was able to practise. Booking a practise room in central London can cost approximately £20 per hour, which is not an expense many freelance musicians can spare.
Following her neighbour's increasing demands, Fey stopped engaging with the texts, which led to the neighbour making a noise complaint to the council.
This resulted in Fey receiving a letter from the council saying they'd investigate the situation. After the investigation, Fey was served with a noise abatement notice on 4 April 2023. She has since moved out of the property as she told Classic FM, it would cost her "thousands" to fight, and is currently sofa surfing.
While a noise abatement can be appealed for £65, a similar case from 2017 shows that appealing can come at a high cost. A couple living in the Borough of Kensington and Chelsea was served a noise abatement that limited how long their children could practise the piano; they won the appeal but it cost them thousands.
Read more: Russian mother taken to court as 9-year-old boy's violin playing 'breaks local noise laws'
Many councils in the UK have a policy which limits musical instrument practise to under an hour on any one day. Council recommendations also say that wherever possible music should not be practised or played in any room next to your neighbour's property.
Fey told Classic FM that her noise abatement officer said to her, "You'll have to think more carefully about where you live in future", to which she responded, "Where do you expect me to live? In the middle of the countryside where there are no gigs?"
On the subject of the noise abatement policy, Fey told Classic FM "It is meant to protect people from extreme, but in this case, it's been completely misused.
"I don't know if this is a policy that's actively supposed to be penalising musicians," Fey continued. "Lewisham was the Borough of Culture for 2022, but this situation just shows a complete lack of appreciation for the arts."
Read more: English National Opera to receive 91 percent of original Arts Council funding – but for only one year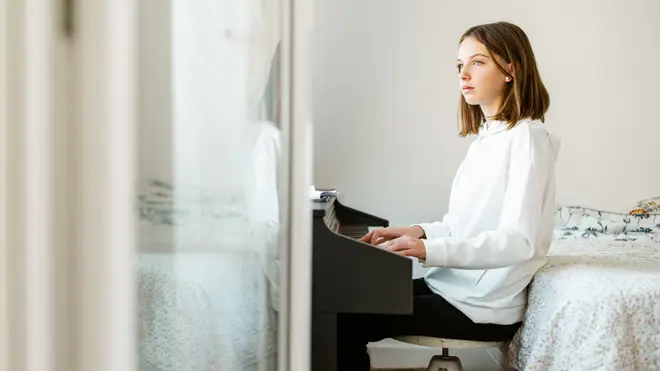 Responding to the situation, Lewisham Council told Classic FM in a statement: "We have been aware of noise issues at a residence since November 2022 involving loud music, playing of instruments and singing, resulting in numerous complaints.
"We celebrate the musicality and creativity of our borough and recognise people's right to play an instrument in their home. We only intervene when we receive complaints and always try to resolve these amicably, which is balanced and can include mediation.
"Lewisham Homes spoke with the leaseholder in January 2023 and was advised that we would continue to monitor the situation. As a result of the noise complaints, a referral for mediation was made in mid-January 2023. After mediation, the tenant refused to agree to a good neighbour agreement or rehearsal times to prevent further concerns. LewishamHomes instructed a professional witness who attended the complainant's homes in February 2023, the report from this professional witness confirmed that the music from the residence was audible within the complainant's home and was at an unreasonable level.
"Lewisham Homes and Lewisham Council do not make decisions like this lightly and have tried to avoid enforcement, which is only ever done as a last resort. In this case, regrettably, when we tried to explore reasonable offers and solutions to find a balance, the tenant refused to engage and we received multiple further complaints.
"A statutory nuisance is defined as a disturbance that interferes with someone's right to enjoy their home or is damaging to someone's health. It is much more than just an annoyance or being aware of something, which is why we would always assess each situation individually. More details of this can be found on our website."