New Releases: Angèle Dubeau – Ovation; Nikolaj Znaider – Mozart: Violin Concertos Nos 1, 2 & 3
26 November 2018, 10:00 | Updated: 26 November 2018, 10:01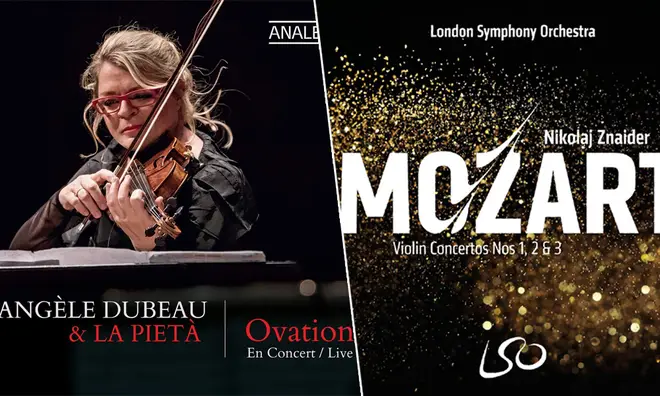 Throughout the week Classic FM's presenters bring you the best new recordings, including world exclusives and premiere broadcasts of latest releases.

John Suchet plays a track from his featured Album of the Week at 10.15am every weekday. You can buy your own copy from the Classic FM store here.
Angèle Dubeau – Ovation
Analekta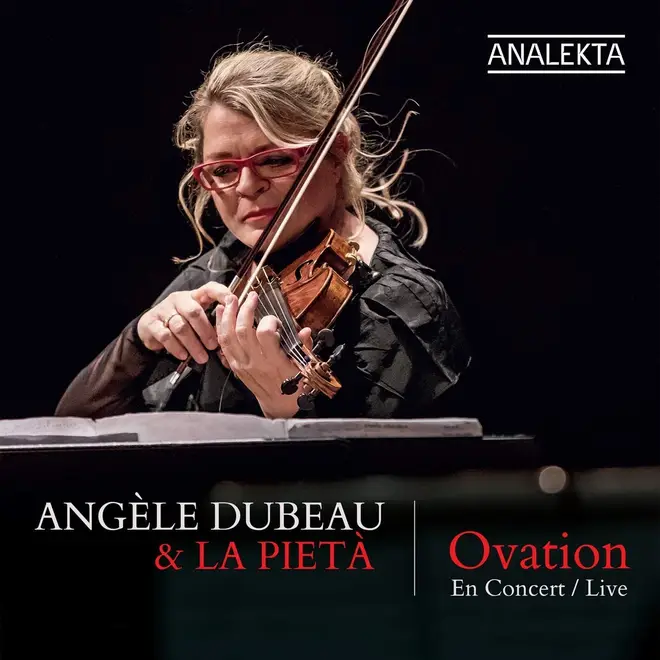 Angèle Dubeau is joined by the all-female musical ensemble La Pietà in this live recording from Quebec City's Palais Montcalm in 2017.
Dubeau has chosen classics including Danse Macabre by Saint-Saëns, 'I Giorni' by Einaudi, and a theme from The Mission by Ennio Morricone for the album. She said: "All of the selected works represent important moments I have experienced with my ensemble."
Dubeau noted that this music is for music lovers new and old to enjoy, saying: "Music must not be the prerogative of the elite, it belongs to everyone".

Nikolaj Znaider & London Symphony Orchestra – Mozart: Violin Concertos Nos 1, 2 & 3
LSO Live
Nikolaj Znaider plays the role of both soloist and conductor in this recording of Mozart's first three violin concertos with the London Symphony Orchestra.
This is Znaider's final collaboration in a series on Mozart with the LSO Live, following his previous album of Mozart's final two out of five violin concertos.
Speaking of his admiration for these works, Znaider said: "For me Mozart is the greatest composer, because he was able to express everything that Mahler was able to express in one hour and twenty minutes, that Wagner could do in five hours, Bruckner in seventy-two minutes, in twenty-three, twenty-four minutes.
"He could express the yearning and the desire and the pain of human existence and yet it felt so easy."
These early Mozart concertos, written before he was even out of his teens, is a bright and uplifting listen thanks to Znaider's charming interpretation of the music.