La Scala, Italy's opera house, keeps its doors shut over coronavirus fears
2 March 2020, 11:13 | Updated: 17 March 2020, 12:05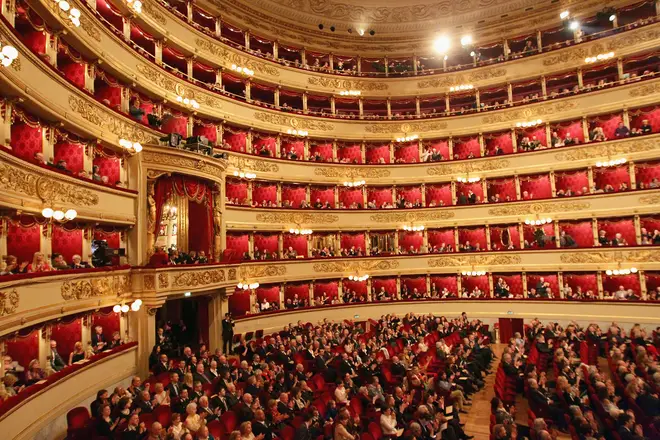 Milan's opera house will stay closed for a further week, as authorities confirm Italy has the most coronavirus cases of any country outside of Asia.
Italy's iconic opera house, La Scala, is keeping its doors shut for a further seven days in response to the country's growing concerns over coronavirus.
The historic Milan venue announced the news in a statement on its website: "In relation to the diffusion of the Coronavirus, the Prime Minister has decreed the suspension of any events and initiatives and of any meeting in public places, including cultural ones, until Sunday 8 March.
"In compliance with these provisions, all performances and events open to the public at La Scala until 8 March are cancelled."
Read more: Outrage as Italian conservatoire bans all "oriental" students >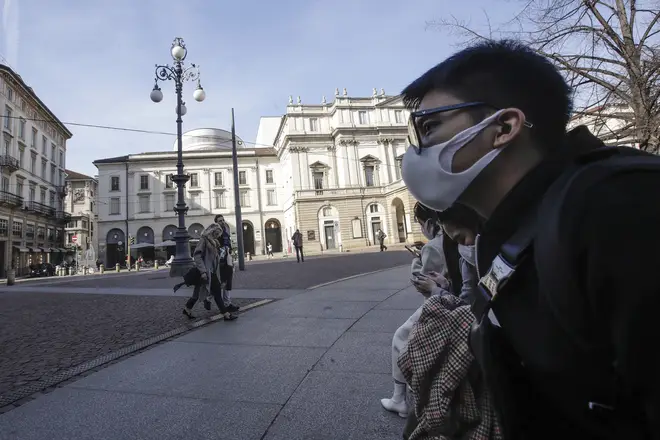 La Scala had been scheduled to host further performances of Verdi's Il trovatore, along with recitals from Polish operatic soprano, Aleksandra Kurzak, and Italian pianist, Maurizio Pollini.
The company had also launched a new production of Rossini's Il turco in Italia and was halfway through rehearsals for Strauss' Salome.
It was originally planned that La Scala would reopen its doors on Sunday 1 March.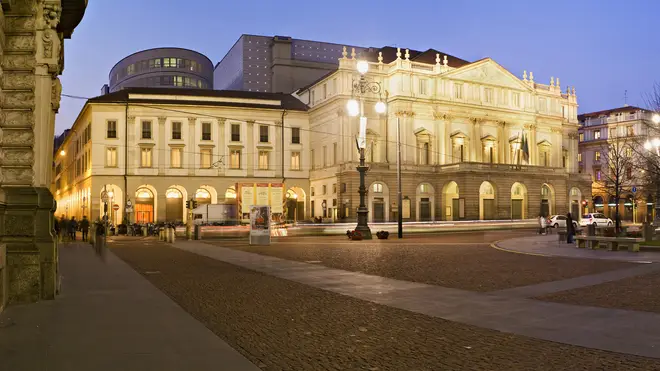 The number of coronavirus cases in Italy has increased to 1,694, up from 1,128 confirmed cases on Saturday. Thirty-four people have died.
Italy now has the most coronavirus cases of any country outside of Asia.
The opera house advises that all further updates can be found on its social media channels.
As well as strict emergency measures being put in place at La Scala, the Italian authorities have banned all public events – including the Venice Carnival, which is attended by up to three million people every year, and the town of Codogno is currently on lockdown.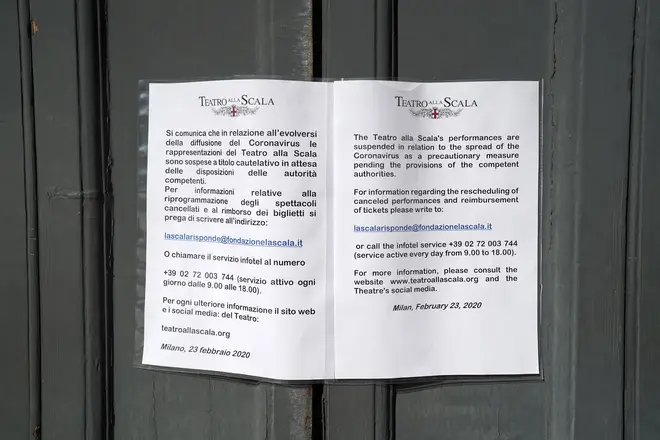 In Veneto and Lombardy, around 50,000 people are unable to enter or leave over the next two weeks without special permission, with several football matches cancelled – including Inter Milan's home game against Sampdoria, which was announced by Italian prime minister Giuseppe Conte at a news conference on Saturday.
Delta Air Lines is suspending its US flights to Milan, resuming on 1 May.
Rome's prestigious music conservatoire, Santa Cecilia Conservatory, previously released a controversial statement announcing a suspension of all "oriental students".
The current novel Coronavirus, which was first reported in Wuhan, China on 31 December 2019, causes a respiratory disease called Covid-19 and has now been found in over 30 countries and territories around the world.