Kate Middleton attends weekly music lessons with one-year-old Prince Louis
20 November 2019, 12:28 | Updated: 20 November 2019, 13:11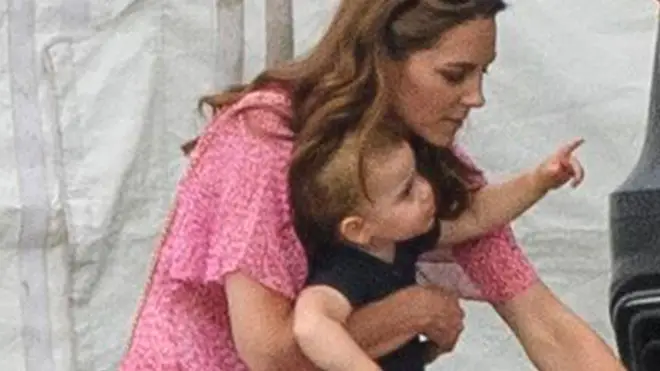 The Duke and Duchess of Cambridge are getting all their children involved in the arts from an early age – and it's wonderful to see.
Kate Middleton, the Duchess of Cambridge, has been pictured taking her youngest son, Prince Louis, to weekly music classes.
Designed for babies and toddlers, Monkey Music provides singing and dancing lessons led by a monkey puppet. Parents – in this case, the Duchess of Cambridge – are encouraged to join in with the musical activities.
At just £12, the weekly sessions offer an affordable introduction to music.
Read more: Duchess of Cambridge conducts Beethoven's Symphony No.5 in Hamburg >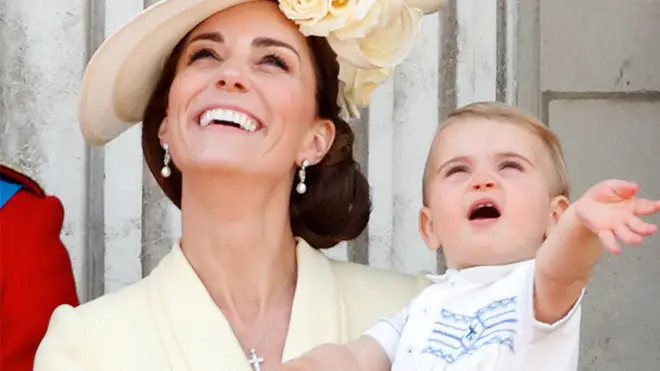 Prince Louis isn't the only young royal to be getting involved in the arts. His older brother Prince George, 6, is taking ballet lessons at his school, St Thomas' Battersea, which offers classes with a live pianist.
Earlier this year, ballet dancers around the world leapt to the young prince's defence, after his hobby was mocked by a US TV host.
His sister, Princess Charlotte, is also reportedly taking music, dance and art lessons at St Thomas' School, whose music curriculum encourages children to "explore their own understanding of music and the fulfilment of making music together".
Historically, the Royal Family has always shown an interest in the arts.
As a child, Princess Diana took ballet lessons and, later in life, supported the English National Ballet both as a private dancer and through fundraising.
Read more: Ballet dancers leap to Prince George's defence after TV host mockery >
In 1985, she made a surprise appearance at the Royal Opera House, performing a short contemporary dance with her friend and former Royal Ballet Principal, Wayne Sleep.
The Queen, who holds an Honorary Bachelor of Music degree, also regularly attends classical music events including the opening of the Royal Festival Hall in London.
Want to hear more from us? Click here to sign up to Classic FM's newsletter, Notes.