John Williams makes history as oldest person to be nominated for an Academy Award
24 January 2023, 15:05 | Updated: 24 January 2023, 15:41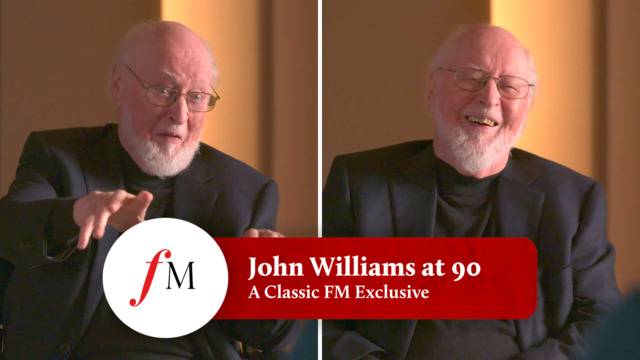 WATCH: John Williams at 90 | A Classic FM Exclusive
The movie music maestro received his 53rd Oscar nomination for his score to Steven Spielberg's 'The Fabelmans', which is also nominated for Best Picture.
At 90 years old, John Williams has once again made Oscars history, becoming the oldest person to be nominated for a competitive Academy Award.
The movie music legend's score for Steven Spielberg's The Fabelmans is nominated for the Best Original Score award in 2023, alongside Babylon, All Quiet on the Western Front, Everything Everywhere All at Once, and The Banshees of Inisherin.
Three people previously held the record for oldest nominee at 89 years old: Call Me by Your Name screenwriter James Ivory, Ma Rainey's Black Bottom costume designer Ann Roth, and Faces Places director Agnès Varda.
His nomination for The Fabelmans, which is also nominated for Best Picture, also means Williams has broken his own record for the most Oscar nods for a living person, with a total of 53 nominations. The film composer is now also the only person to ever be nominated in seven different decades.
If he wins, Williams – who will have turned 91 by this year's ceremony on 13 March – will make history as the oldest winner of an Oscar according to the LA Times.
Read more: 'You still got it!' – 90-year-old John Williams casually plays Brahms concerto during recording session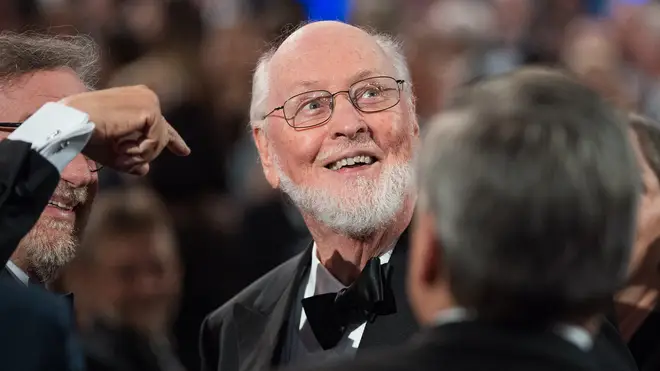 Currently decorated with five Oscar wins, Williams' last Best Original Score win was in 1993 for Schindler's List. Previous winning scores were Fiddler on the Roof (1971), Jaws (1975), Star Wars (1977) and E.T. the Extra-Terrestrial (1982).
The Fabelmans marks 50 years of friendship and collaboration between Williams and Spielberg, who thanked the composer for writing the film's score "as his most personal gift to me… [and] my parents".
Last week, the director confirmed his involvement in a new documentary on the life of John Williams, which could yet be the duo's swansong.
Listen on Global Player: Classic FM at the Movies live playlist
Spielberg spoke about their shared love of the great sound of an orchestra, and the importance of that soundworld in their films, in an interview with the LA Times in 2012.
"Johnny and I have been very Luddite about including full orchestras and full choirs in most of our films," said Spielberg. "I love orchestras. I never leave the scoring sessions. It's my vacation from the movie I just made."
In a special 90th birthday interview for Classic FM in 2022, Williams bashfully said of his immense contributions to the film world: "What little I can possibly contribute with my little scores, is nothing compared to the work of Bach or Haydn, Mozart, Beethoven, any of the great colossal geniuses that developed the music that in our Western sphere, we hold so dear to our hearts as one of the foundations of our culture."
Spielberg is also nominated for Best Director for The Fabelmans in the 2023 Academy Awards. Elsewhere, Tár is nominated for Best Picture, with a Best Actress nomination for Cate Blanchett in the lead role.