Steven Spielberg confirms a documentary on film music legend John Williams is coming
24 January 2023, 13:22 | Updated: 24 January 2023, 14:17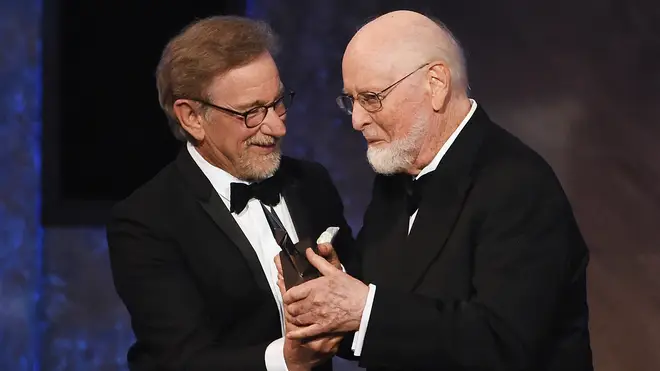 The acclaimed director is thanking his friend and long-term collaborator in the way that only Spielberg can: by casting him in the starring role.
John Williams and Steven Spielberg have spent five decades creating some of the greatest and most significant movies and soundtracks of the 20th and 21st centuries – from Indiana Jones to E.T., Jurassic Park to Schindler's List.
Their next collaboration could be one of their most individual creations yet, as Steven Spielberg has confirmed plans for a documentary on John Williams' life.
2022 marked 50 years since the pair's first meeting, on a blind date to a swanky Beverly Hills restaurant, and it's an anniversary they have marked with Spielberg's 'most personal film to date', The Fabelmans.
Read more: 10 of John Williams' all-time greatest film themes, ranked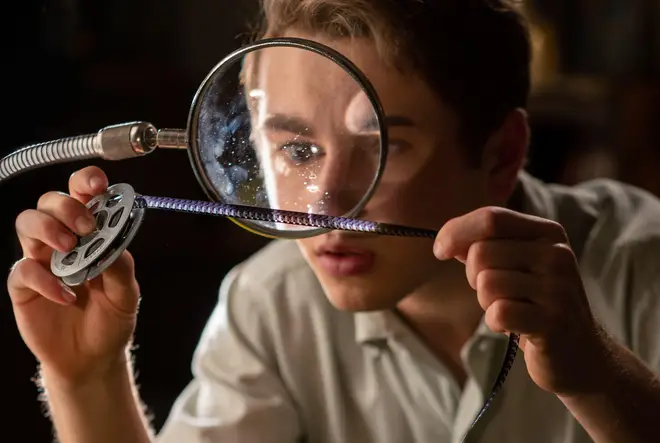 The Fabelmans is a semi-autobiographical account of Spielberg's life, and one he calls "a love letter to [his] parents".
Through the lens of the fictional Fabelman family, Spielberg uses his directorial mastery to bring us along on his journey from the first encounter with the moving pictures as a young boy, to making his own films, all the way to a Hollywood studio lot.
And now, it seems, it's John Williams' turn in the spotlight. Speaking at the London premiere of The Fabelmans, Spielberg confirmed that he's "actually making a documentary on John Williams' life".
Read more: 'Thank you, maestro' – Spielberg says John Williams wrote 'The Fabelmans' music as a gift to the director's parents
"We're actually making a documentary on John Williams' life", Steven Spielberg told press on the red carpet last night for the London premiere of his latest film, 'The Fabelmans' – a semi-autobiographical story of Spielberg's life, also scored by Williams.

(🎥 @The_MovieDweeb) pic.twitter.com/jZU0AHq32m

— Classic FM (@ClassicFM) January 19, 2023
The news comes after John Williams hinted at his retirement in summer 2022, saying that his score to the sixth instalment in the Indiana Jones franchise, Indiana Jones and the Dial of Destiny, might be his last.
In January 2023, he reversed on his decision during a conference: "Steven [Spielberg] is a lot of things… one thing he isn't, is a man you can say no to" – a u-turn the director apparently hadn't seen coming.
Listen on Global Player: Classic FM at the Movies live playlist
So far, three production companies are known to be involved: Spielberg's own Amblin Television, as well as Imagine Documentaries, and Nedland Media.
Laurent Bouzereau is set to direct, with Steven Spielberg as executive producer. Bouzereau himself also has a hugely productive relationship with Spielberg, having directed nearly 30 'behind-the-scenes' documentaries for his films.
Spielberg's fellow executive producers include Amblin Entertainment's Darryl Frank and Justin Falvey, and Imagine Entertainment co-founders Brian Grazer and Ron Howard.
The documentary is understood to be in the very early stages of production, so no release date has yet been announced.
And as for the soundtrack? Well, there can surely only be one...