Composer John Williams gave leadership advice to legendary basketballer Kobe Bryant and we love it
17 July 2019, 20:04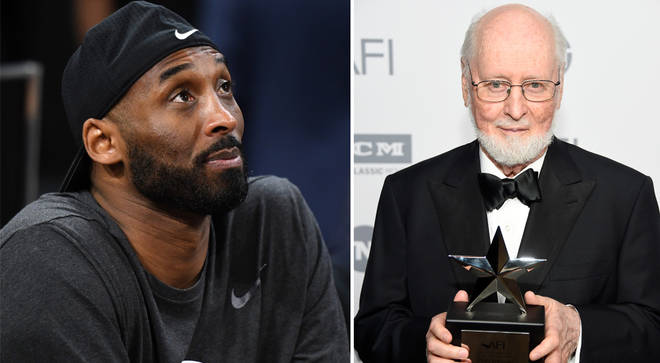 The beloved 'Star Wars' composer John Williams gave advice on leadership to basketball star Kobe Bryant – and it's giving us life.
Kobe Bryant is known for calling up celebrities and leaders in other industries and asking them for guidance that he could apply to basketball.
Recently, he called up the great film composer John Williams, the brains behind the Indiana Jones, Schindler's List and Harry Potter soundtracks, to learn how he juggles an orchestra.
Bryant, who retired from basketball last year, said he wanted to learn how Williams keeps all the moving pieces of his compositions together.
"If you think about it, [conducting an orchestra is] such a difficult thing to do — there are so many instruments and all these different sections, from the woodwinds to the percussion to the horns and all sorts of stuff," Bryant said.
"And he has to lead all of those sections, all of those people, to create one harmonious sound. So, how do you do that? I sat down with him for a bit and picked his brain about it because I felt like there were a lot of similarities between what he does and what I have to do on the basketball court."
Read more: Apple unveils a brand new musical instrument emoji
After taking Williams' advice on getting different sections working together, Bryant said over the next two seasons the Los Angeles Larkers won back-to-back championships.
Another essential piece of advice Williams gave Bryant, was to ask people questions rather than tell them what to do.
"He said, 'Kobe, if I hear something is off, I can just interject and give them the answer. But I've found it's better to ask them questions [about fixing what's off] because most of the time, the answer I'll get back will be a better answer than the one I had.'
"That really helped me from a leadership standpoint and how I handled the guys on my team going forward. This was coming off of our loss to the Boston Celtics in the 2008 NBA Finals. But I showed up to training camp for the 2008-09 season and changed my approach to leadership, just based on the way that John Williams conducts his orchestra."
According to Business Insider, the former basketball pro used to call billionaire venture capitalist Chris Sacca at odd hours to learn about finance.
He has also called Giorgio Armani to learn about retirement, and once studied cheetahs to understand how they move and hunt.