Kobe Bryant's Oscar-winning basketball short scored by John Williams is beautifully poignant
28 January 2020, 16:25 | Updated: 28 January 2020, 17:20
Four years ago, basketball great Kobe Bryant worked with legendary composer John Williams to create this beautiful love letter to basketball.
Dear Basketball (2017) is an animated short film produced and narrated by the late sporting legend Kobe Bryant, about one boy living out his basketball dreams. The NBA All-Star player, who died in a helicopter crash on Sunday, wrote it to announce his retirement back in November 2015.
The film's narration and emotional score, composed by the legendary John Williams (Star Wars, E.T., Indiana Jones), go hand in hand perfectly to create a touching message of love and loss, which earned Bryant, Williams and Disney animator Glen Keane the Best Animated Short Oscar in 2018.
Speaking to The LA Times in 2017, Williams said of the music: "It is elegiac, but it isn't weepy. It strikes its own manner of saluting the man and the game and the accomplishments with a lot of modesty.
"I think it's very touching, and in the end, that may be its highest achievement – that it's able to praise this man the way it does, without a lot of false vanity or hubris that could easily have spilled into it."
Read more: John Williams gave leadership advice to legendary basketballer Kobe Bryant >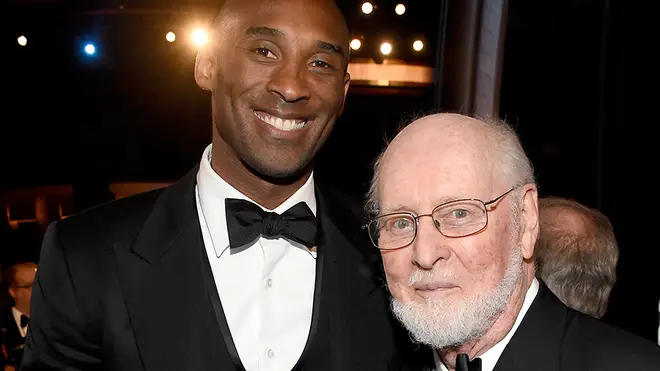 Williams and Bryant first met in 2008 when Bryant called Williams to ask for leadership advice, after realising a sportsperson and music director have a lot in common.
"If you think about it, [conducting an orchestra is] such a difficult thing to do — there are so many instruments and all these different sections, from the woodwinds to the percussion to the horns and all sorts of stuff," Bryant said.
"And he has to lead all of those sections, all of those people, to create one harmonious sound. So, how do you do that? I sat down with him for a bit and picked his brain about it because I felt like there were a lot of similarities between what he does and what I have to do on the basketball court."
It was around the same time that Bryant realised his love for Williams' music. He used the Harry Potter theme to sing his daughters Natalia, Bianka, Capri and Gianna to sleep. Gianna, Bryant's 13-year-old daughter, died alongside him in the crash last Sunday.
"'Hedwig's Theme' puts Natalia to sleep, that has put Gianna to sleep, and now it puts Bianka to sleep," Bryant told the Los Angeles Times in 2017. "I lay them on my chest and I hum it to them, and the vibrations of it just relaxes them."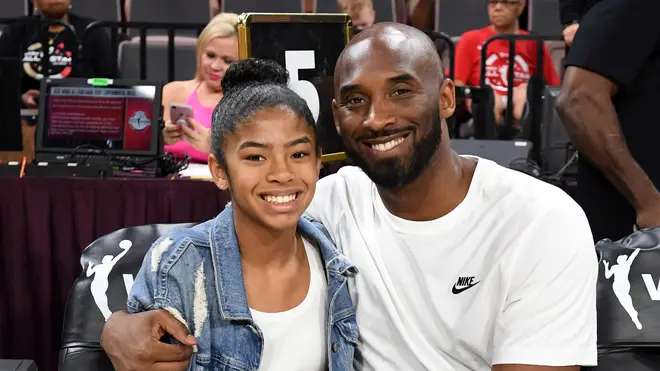 Music, it seems, played an important role in Bryant's life. In 2013 the sporting legend tweeted a photo of himself sitting at a grand piano, captioned: "Beethoven's Moonlight Sonata calms me down when I reach my breaking point #relaxandfocus".
When asked by one of his Twitter followers how long he's been playing the piano, Bryant responded: "1 year. I learned moonlight by ear. reminded me of strength, fragility, joy, love, pain etc…"
Speaking to The New York Times, Williams called Bryant's death "a terrible and immeasurable loss".
"During my friendship with Kobe, he was always seeking to define and understand inspiration even while modestly, and almost unknowably, he was an inspiration to countless millions," Williams said.
"His enormous potential contribution to unity, understanding and social justice must now be mourned with him."
Following Bryant's death, Dear Basketball has been made available to watch for free online. RIP to a legendary basketball player, sports icon and music-lover.