John Williams confesses his Star Wars opening credits music was 'probably a little overwritten'
22 July 2020, 14:41 | Updated: 22 July 2020, 14:46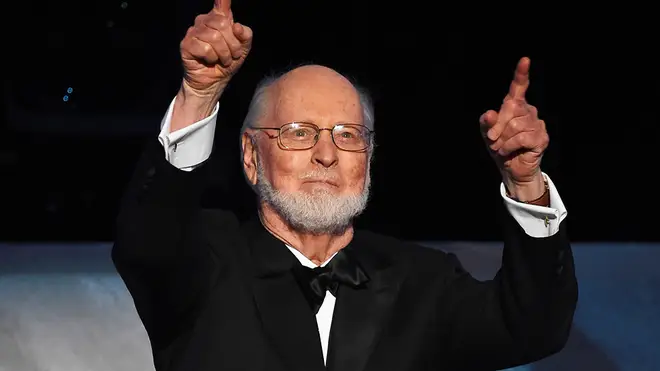 The great opening fanfare of the 'Star Wars' theme begins with an ultra-exposed high C for one brave trumpet player. 43 years later, John Williams ponders… was it too much?
In a rare interview for the New Yorker, the great film maestro John Williams has spoken candidly about his 42-year-long contribution to the Star Wars saga.
His contribution, from A New Hope in 1977 to The Rise of Skywalker at the end of last year, adds up to more than 20 hours of music.
Speaking to music critic Alex Ross, the 88-year-old recalls that first recording session with the London Symphony Orchestra, one of Classic FM's partner orchestras, who performed a majority of the music for the films.
"That fanfare at the beginning, I think it's the last thing I wrote. It's probably a little overwritten – I don't know. The thirty-second notes in the trombones are hard to get, in that register of the trombone. And the high trumpet part!
"Maurice Murphy, the great trumpet player of the LSO – that first day of recording was actually his first day with the orchestra, and the first thing he played was that high C. There was a kind of team roar when he hit it perfectly. He's gone now, but I love that man."
Read more: John Williams conducts the Vienna Philharmonic in sensational 'Imperial March' >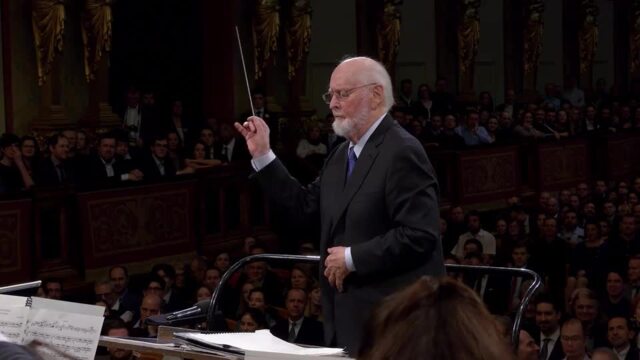 John Williams conducts the Vienna Philharmonic in the 'Imperial March'
Williams recalls getting the Star Wars gig following his work on Jaws, whose tense two-note motif would become a force unto itself.
"One day, Steven [Spielberg] called me and said, 'Do you know George Lucas?' I said, 'No, I have no idea who he is.'
"'Well, he's got this thing called Star Wars, and he wants to have a classical' – his term, he didn't say Romantic – 'classical score, and I've convinced George he should meet you, because he admired the score for Jaws. ' I came out here one night, to Universal Studios, and met George."
In the interview, Williams recalls that Lucas mulled over the idea of using pre-existing classical music on the Star Wars soundtrack, but the composer pushed for an original score. Lucas' representative denies this (... but here's how Star Wars might have sounded if it had backing from Holst's 'Mars, the Bringer of War', in case you're curious).
Read more: Star Wars without John Williams' score shows how important music is to film >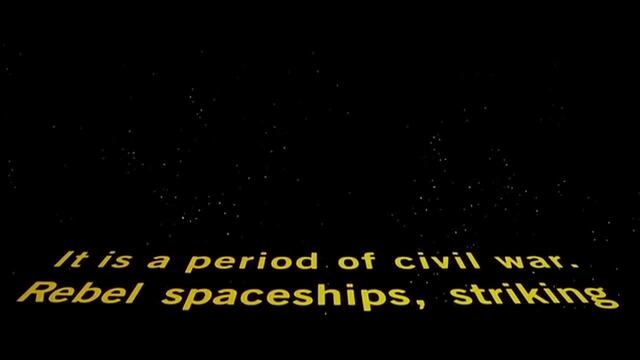 Star Wars scored with Holst's The Planets [Opening Scene]
Williams recently made his debut with the Vienna Philharmonic at the great Musikverein (it's quite sensational, have a watch here). He also regularly guest-conducts American orchestras and has written concertos for the New York Philharmonic, Chicago Symphony and Cleveland Orchestra.
Under lockdown, he has reportedly been working on a violin concerto for German virtuoso Anne-Sophie Mutter, to be premiered next year – when music audiences may, we can hope, be back at full capacity.
"Wherever you go, orchestras are playing better and better," he told Ross. "These institutions are at the core of artistic life in so many cities. I wish you would hear politicians bragging on that a little bit."
At the end of the New Yorker interview, Williams describes his work on Star Wars as an "extraordinary journey", saying: "The idea of becoming a professional film composer, never mind writing nine Star Wars scores over forty years, was not a consciously sought-after goal.
"All of this, I have to say to you, has been the result of a beneficent randomness. Which often produces the best things in life."