Handmade instrument was 'destroyed by an airline', and this guitarist is pretty mad about it
2 August 2019, 18:13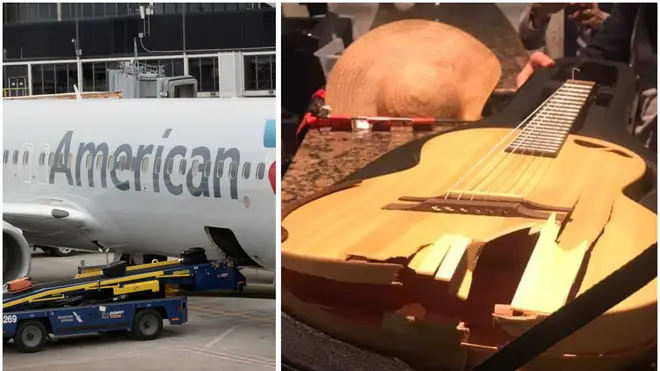 The guitar's owner, a teenage student, was in tears when he saw what had happened to his new instrument in the hold of an American Airlines flight.
A guitarist and music teacher from South Padre Island, Texas has shared a heartbreaking story of damage to an irreplaceable instrument.
In a Facebook post, Jonathan Dotson says he saw a young man at the luggage collection carousel. He was "probably no older than 15, in tears as his brand new, handmade classical guitar was destroyed by the airline."
The young musician had been on a flight, bringing his new instrument home for the first time. Dodson spoke to the boy's father, who said that American Airlines staff forced them to check the instrument at the check-in counter, rather than bringing it one as hand luggage.
Dodson says: "It's against AA policy to deny a guitar on board the aircraft and warrants full compensation for the damage."
"I had to catch my connection and get through customs so I couldn't stick around to find out the outcome but I did advise the boy's father to be persistent, and that there are federal laws protecting us from this type of disaster."
This latest report comes after many other musicians have complained on social media of damage to instruments on flights, from damage to a 17th-century viola da gamba to this completely smashed cello.
In a statement to Classic FM, American Airlines said they take all damage claims seriously and are working with the passenger in question.