An airline smashed her 1660 viola da gamba - and now she's calling them out
15 January 2018, 12:33 | Updated: 15 January 2018, 13:18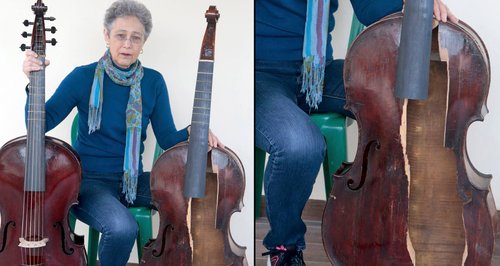 After an Alitalia flight during which her viola da gamba was badly damaged, the owner of the instrument has called on airlines to change their policy.
Last week, musician Myrna Herzog posted images of her viola da gamba and the damage it sustained after an Alitalia flight from Rio de Janiero to Tel Aviv.
After the support she received on social media, Myrna has published a statement thanking those who offered help, and calling on well-known musicians to get involved.
"I wish to heartily thank all the amazing, outstanding people from different parts of the world who generously offered support and help, with concern and empathy," she said.
"During 48 years of professional life, I made many flights with viols, which were accommodated in the wardrobe of the plane or taken by hand to the hold. Only once I had a problem when transporting a cello, but it had nothing to do with being put in the hold.
"I followed British Airways guidelines to 'carry your musical instrument in a hard case and ensure you are properly insured' and arrive early at check-in (I arrived three hours before the flight). In addition, I removed from the viol all the items which could cause internal damage in case of a fall: sound-post, bridge, tailpiece, strings, pegs."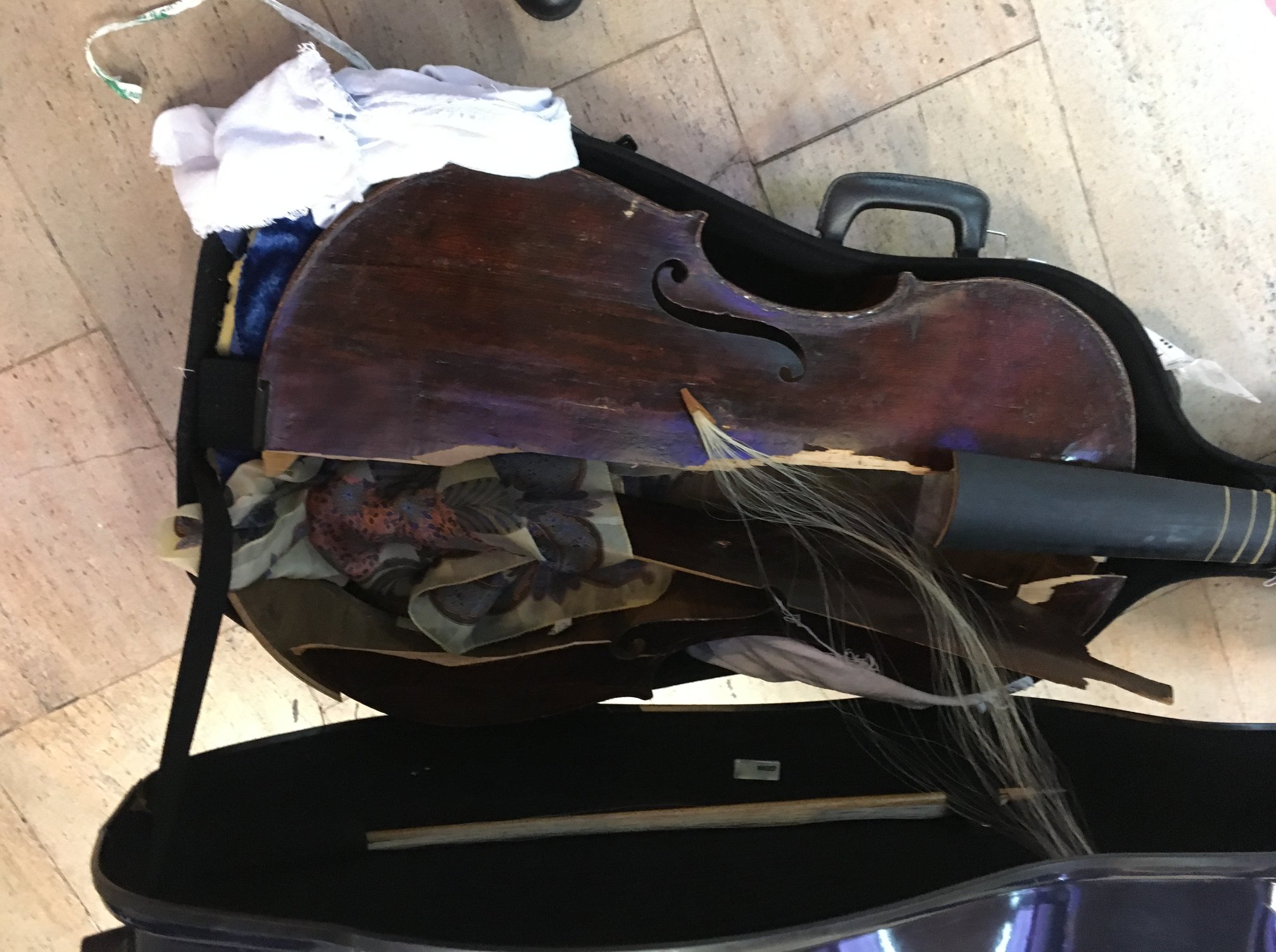 Myrna's instrument and case, after the Alitalia flight. Facebook/Myrna Herzog
"Alitalia claims that 'Our representatives at check-in in Rio airport advised to buy an extra seat to guarantee the safe carriage of the instrument but this solution was not accepted by you.' This is NOT TRUE. What happened was the opposite: when I asked to take the instrument inside the cabin, they told me that the plane was full and even if I wanted, I could NOT buy an extra seat. And they told me not to worry, the instrument would be carried BY HAND into the plane.
Alitalia Airlines responds to images of damaged viola da gamba
"Until now, Alitalia never bothered to give me a phone call. No human voice, no human contact. After four days they sent me a letter through my travel agent, saying: 'We would like to express our deepest regret for the INCONVENIENCE you experienced while traveling on Alitalia flights AZ673 and AZ806 last January 2 from Rio de Janeiro to Tel Aviv.' They propose to give me a compensation according to the Montreal Convention – which does not cover even the cost of the instrument's case.
"Fellow musicians in the world, we should NOT accept the present draconian rules that scorn our professional necessities. It is our duty to demand a change in this one-sided policy. For things are getting worse all the time, and nowadays, even violin cases are being rejected into the cabin of the planes.
"Yoyo Ma, Steven Isserlis, Jordi Savall, maybe you can help us out?"
The International Federation of Musicians have since published a petition to change EU Law in order to facilitate the transport of musical instruments on board planes.
Read Myrna's full statement here.