'There are just two types of music, good music and bad music' says managing director of the Royal Philharmonic Orchestra
25 September 2018, 12:30 | Updated: 28 September 2018, 15:47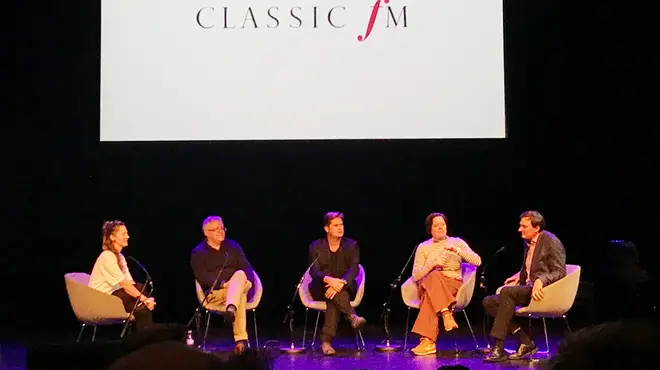 Participants at the Screen Music Connect conference, at London's Southbank Centre kept coming back to the same question: is there still snobbery in the classical music world around music written for film, tv and video games?
You can have Mahler and Star Wars next to each other on your playlist, so why don't orchestras programme them side by side?
This is one of the questions that came up at the Screen Music Connect conference, founded by composer James Hannigan.
Contributors included James Williams, managing director of the Royal Philharmonic Orchestra, and Jessica Curry, composer and presenter of Classic FM's High Score.
James Williams asked the audience at the Purcell Room at London's Southbank Centre whether the term 'classical' was still relevant: "The term classical music for an orchestra in the 21st century, such as the RPO, doesn't do us justice."
He added that he'd managed to get rid of the work 'classical' from almost all the orchestra's marketing materials.
"Whatever you're coming to see, you're seeing the RPO performing it at the highest possible level."
James Williams of @rpoonline says: 'There's just two types of music: good music and bad music. The term classical music doesn't serve us well anymore'

— Classic FM (@ClassicFM) September 24, 2018
Jessica Curry, though, said she enjoyed the 'sacred space' created in the classical world:
"I love the tradition of what I call classical music. I love that there's a ritualistic silence, I love that there's a sacred space. But for me it's about finding a way for people to embrace that and not be intimidated about it."
And composer Philip Sheppard – who wrote the music for the video game DETROIT: Become Human – pointed out that we are living in an experience economy. Classical concerts aren't just about the music, they're about the space, the visuals and the event as a whole.
Kara's Theme – The Music of Detroit Become Human | PS4
Screen Music Connect also included a discussion on music created by artificial intelligence, appearances by Classic FM's composer in residence, Debbie Wiseman – interviewed by our Saturday Night at the Movies presenter Andrew Collins – as well as a keynote speech by composer Christian Henson.