Government invites 'music experts' to create new school music syllabus
11 February 2020, 13:28 | Updated: 11 February 2020, 17:34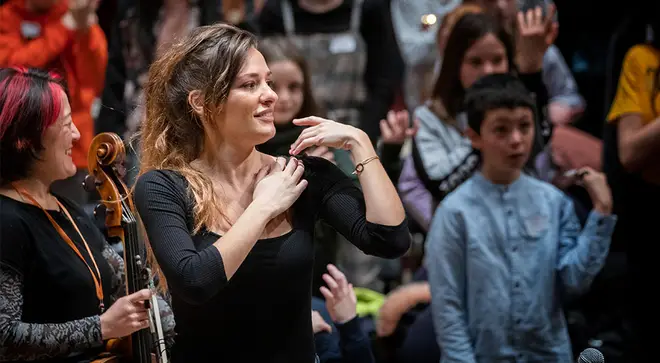 Musicians and music teachers are being called on to shape the future of music education in England.
The government is asking music industry and education experts to help shape the future of music education in England.
Musicians and teachers, and young people and their parents, are being called on to share their experience of music in schools, and to tell the government what they want to see in a new national blueprint.
Lord Lloyd-Webber has weighed in on the plans, saying: "Every child should have the right to free music education as a vital part of the school curriculum. Music is an empowering force for good.
"I passionately hope this is the beginning of seeing music back where it belongs as a central part of our schools' curriculum."
Read more: Elton John – 'It's tragic that music is being taken out of schools' >
The plan aims to level up music opportunities for all children, following years of campaigning from musicians including Lloyd Webber, as well as Nicola Benedetti and Sheku Kanneh-Mason, to create a fairer music education system.
In spite of the creative industries contributing £111 billion a year to the UK economy, music has been slowly deteriorating in schools. A study last year revealed there has been a 15 percent drop in the number of schools offering A Level Music.
Many teachers have blamed the English Baccalaureate (Ebacc), which concentrates on "academic" subjects. A number of high-profile musicians – including Sir Elton John, Sir Simon Rattle and Julian Lloyd Webber – have called for more funding for the creative arts in schools.
In a recent interview, the mother of Royal wedding cellist and BBC Young Musician of the Year winner, Sheku Kanneh-Mason, said: "There will not be another Sheku Kanneh-Mason coming out of a state school if things go on the way they are".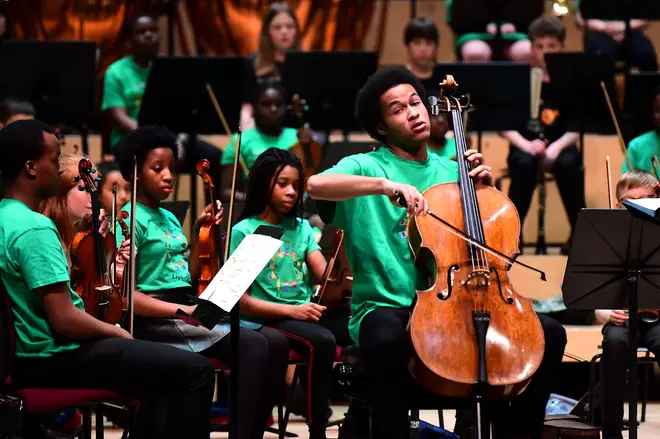 The call for responses and experiences was made by the Department for Education on Sunday 9 February, in a statement saying "children from all backgrounds" should have "the chance to learn how to play an instrument, perform in a choir or band, and develop a lifelong love of music".
The overhaul also includes an £85 million injection for Music Education Hubs, pledged by the government in January to provide opportunities for pupils to learn an instrument, perform in a choir or form a band.
Chief Executive of the Arts Council, Dr Darren Henley, called the overhaul "an exciting step in nurturing the next generation of creative talent across England".
After responses are put forward (consultation closes on 13 March), the refreshed National Plan will be published in autumn 2020.