Emma Johnson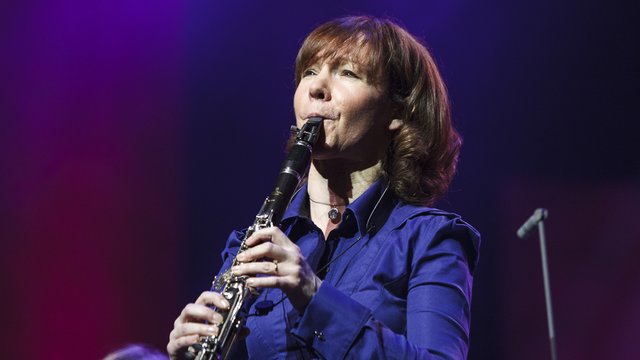 Biography
Life and Music

Emma first came to the public's attention playing Bernhard Crusell's clarinet concerto in the televised final of the BBC Young Musician of the Year in 1984, which she won.

At the time she was only 18 and a pupil at Newstead Wood School for Girls, Orpington, and she then went on to study Music and English at Pembroke College, Cambridge.

While studying English at Cambridge, she started conducting and almost 20 years later she's working with the Mozart Players and the Royal Philharmonic Orchestra doing straight conducting and some directing from the clarinet.

Her album 'Voyage' includes a number of popular and jazz tracks in addition to standard classical repertoire.

She was heavily involved in arranging the pieces for 'Voyage', with accompaniment from pianist John Lenehan, who has worked on a similar project with violinist Tasmin Little. It's also the first time Emma has shown off her skills in the jazz arena - a field in which she is highly regarded.

Did you know?

In 1996 Emma was awarded an MBE for services to music.
View more
Best Emma Johnson recordings