Elton John knew he'd never be a classical pianist: 'My hands are too small'
14 October 2019, 12:42 | Updated: 14 October 2019, 16:50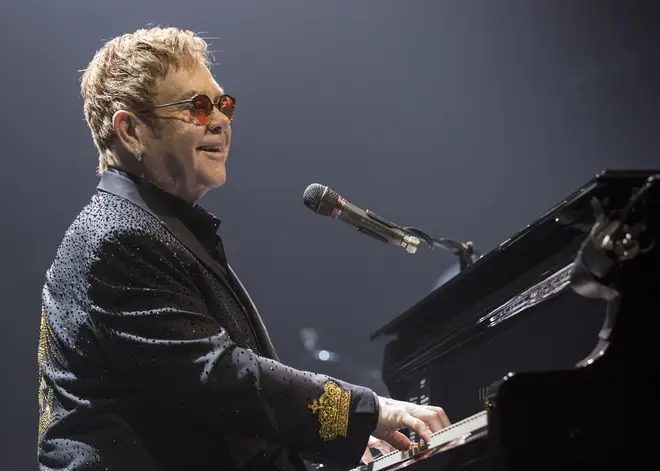 Elton shares how he knew he'd never be a classical pianist. Aside from his desire to be a rock'n'roll player, it was also to do with the size of his hands...
Elton John is currently 12 months into a three-year worldwide farewell tour, and now he's about to release his autobiography Me.
A classically trained pianist, Elton studied as a teenager at London's Royal Academy of Music (RAM), which he credits for shaping his unique style of rock, funk and blues.
Read more: Here's why Elton John is a piano genius >
In a recent article by The Guardian, he reveals why he didn't end up pursuing classical music, and whether he'd still go through the training if he had his time again.
Read more: Listen to our sister station, Smooth's exclusive Elton John interview >
"In a heartbeat. I knew I wasn't going to be a classical pianist – my hands are too small and I wanted to be a rock'n'roll player," Elton says.
"But it was a wonderful place, even if it was full of fear – it was strict, they hated anything that wasn't classical music, although it's very different now."
In the article, famous faces from across the music industry pose questions to the legendary pop star.
One particular question from RAM principal Jonathan Freeman-Attwood focuses on his classical training at the Academy.
Elton describes how much he learned from singing in the Academy's choir, as well as from his teachers and fellow musicians, and how his training has influenced his own music.
"You can hear it in the Elton John album: 'The King Must Die', 'The Greatest Discovery', 'Sixty Years On'," he adds. "I'd advise anyone to get formal training, because it teaches you the rudiments – chord structure, melody.
"It introduces you to music that's beautiful and miles away from what you might do. It fills your mind with options."
Throughout his colourful and legendary career, we've witnessed the talent that Elton brings to the piano – regardless of the size of his hands…
Click here to listen to an exclusive interview with Elton John on Classic FM's sister station, Smooth Radio.