Ed Sheeran FAILED music at college, new Made in Suffolk exhibition reveals
20 August 2019, 16:19 | Updated: 20 August 2019, 16:21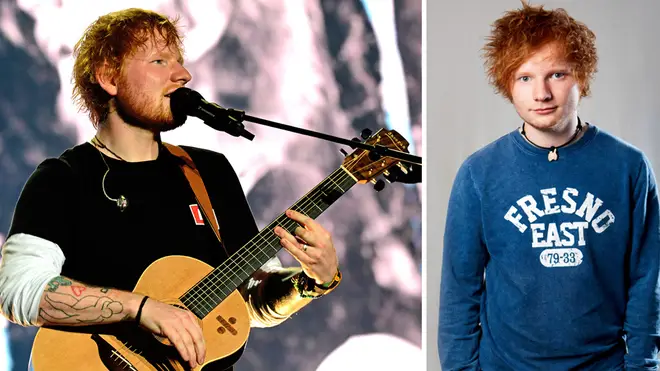 Ed Sheeran is just days away from completing the highest-grossing concert tour of all time – but an old report reveals the top-selling singer-songwriter failed music at college.
Ed Sheeran, one of the world's biggest selling artists, was given six F grades on an unearthed college report, which is currently on display at the Ed Sheeran: Made In Suffolk exhibition in Ipswich.
The new exhibition features a letter telling him he failed a songwriting course, and a teacher's report which urged him to get better at working with other musicians.
He also failed modules for professional musicianship, music industry prep and style development.
But aged 12, Ed was described as a "natural performer" who could "already hold an audience".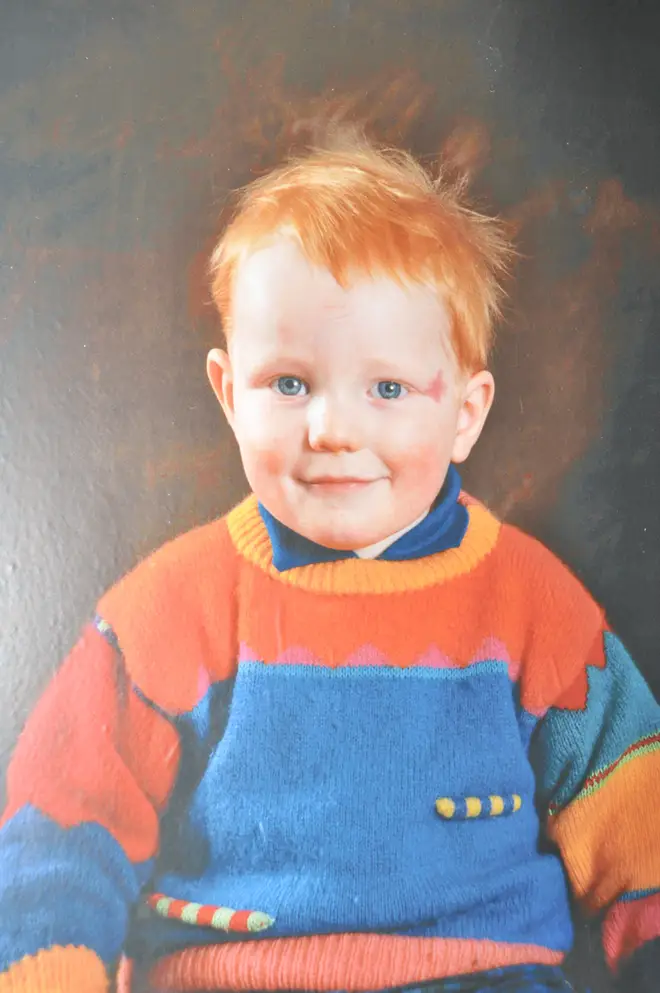 The Ed Sheeran: Made In Suffolk exhibition was set up by the singer's dad John, who donated hundreds of items.
It features the very first lyrics he wrote, several of the Suffolk-born singer's platinum discs and the original artwork for his third album Divide which he created with Damien Hirst.
Read more: Ed Sheeran backs music funding, says 'it makes no sense not to support it'
Aged 15, Ed Sheeran did work experience with Max Stocker, a press officer at Ipswich Borough Council who helped to coordinate the exhibition.
Speaking to The Sun, Stocker recalled: "I asked him what he wanted to do with his life and he said he wanted to be a singer-songwriter and tour the world."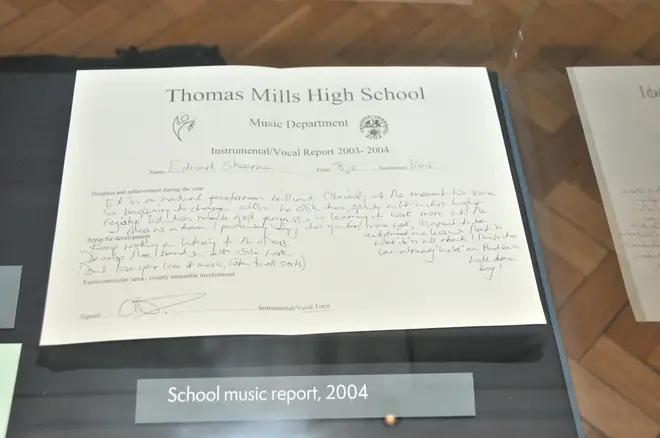 "My immortal response was, 'Well that isn't going to happen so why don't you go back to school and concentrate on your GCSEs?' And I've never lived it down."
Music teacher Ian Johnson, credited with being one of the people who 'discovered' Ed, said: "He wasn't the greatest singer and he wasn't the greatest guitarist. But he definitely was an incredible performer and he could definitely write a song. He didn't ever give up."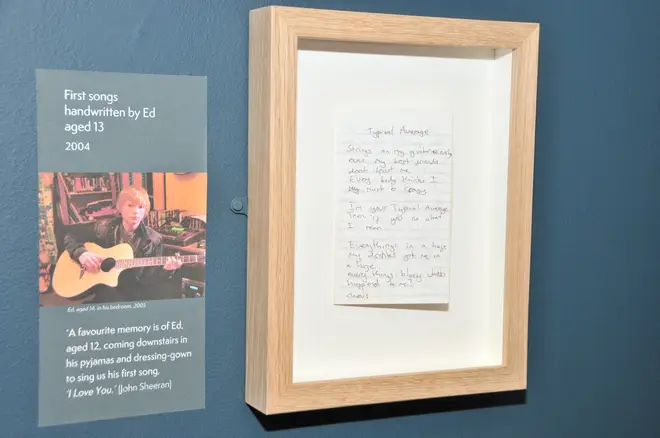 After Ed failed at music college, he toured with singer Just Jack, in what would be his first major support role.
His dad, John, writes in the exhibition's programme: "Ed had just started at the Academy of Contemporary Music in Guildford.
"Just three weeks into the course and already disillusioned with it, he asked his tutors for permission to go on the tour but they refused. He then rang us to say that he was determined to go, even if it meant him leaving college."
Ed writes in the exhibition foreword: "My dad has uncovered all sorts of stuff, going way back to my childhood and teenage years.
"He seems to have kept everything — even my very first song lyrics, when I was about 13. I'm glad he did."
Ed Sheeran: Made In Suffolk is now open until 3 May 2020, at Christchurch Mansion, Ipswich. To book free tickets go to made-in-suffolk.co.uk