Dramatic fall in number of students studying Music at GCSE
31 May 2018, 13:13 | Updated: 31 May 2018, 13:47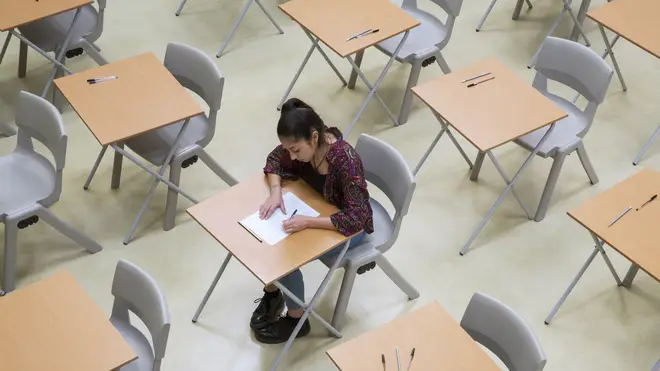 The number of pupils taking music has fallen by 17 per cent over four years, mirroring a fall in all creative subjects not included in the English Baccalaureate
Numbers released by Ofqual, the government department that oversees qualifications and exams, reveal that the number of students taking Music at GCSE has been in decline for the past four years.
In 2015 the number taking the exam was 43,370. That figure has dropped to just 35,895 for 2018.
Music isn't included in the English Baccalaureate, a set of core subjects used to measure schools' performance, which was introduced in 2010.
And Music isn't the only creative subject to have suffered as a result. Drama, Design and Technology as well as Media/Film/TV studies, none of which are included in the EBacc, have all seen a significant drop in those taking the exam.
Musicians call for every child in the UK to be taught to play an instrument >
Overall, the number of those taking arts subjects at GCSE has tumbled by almost 150,000 over the past five years. And of the 27 subjects not included in the EBacc, 26 saw a decline.
The only subject to have seen growth in the past year is Art and Design which saw 3,650 more entries than in 2017.
Sir Simon Rattle, music director of the London Symphony Orchestra, wrote a letter to The Times earlier this month in which he said: "I believe it is essential to the wellbeing and success of our young people that their education prepares them for a future where imagination and creativity are the most important attributes."
Labour's shadow culture secretary Tom Watson tweeted the letter:
The Government, however, has defended the English Baccalaureate. In an article in The Telegraph last month, schools minister Nick Gibb said: "Some see the English Baccalaureate as a threat to cultural education in schools, but we firmly disagree."
Announcing that the government will spend £150m on music hubs he said: "The government is determined that all children develop artistically because high-quality arts education should not be the preserve of the elite, but the entitlement of every child."