David Mellor's Album Reviews: Holst, Brahms and Ginette Neveu's complete recordings
27 July 2019, 15:34 | Updated: 29 July 2019, 11:50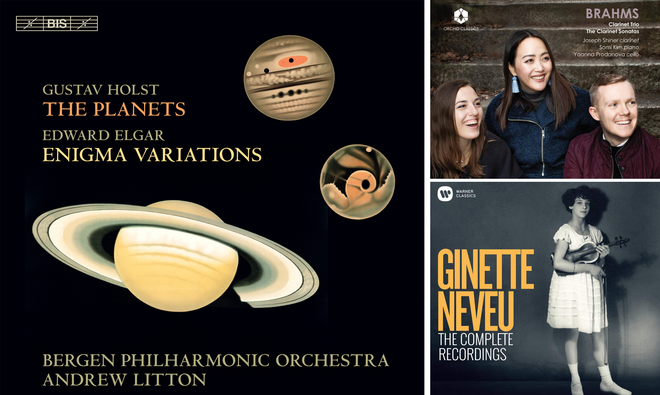 Every week, Classic FM presenter and music expert David Mellor reviews the best new releases and re-issues in classical music. This week, David picks out a recording of The Planets by the Bergen Philharmonic, Brahms chamber works and the reissued complete recordings of violinist Ginette Neveu.

ALBUMS OF THE WEEK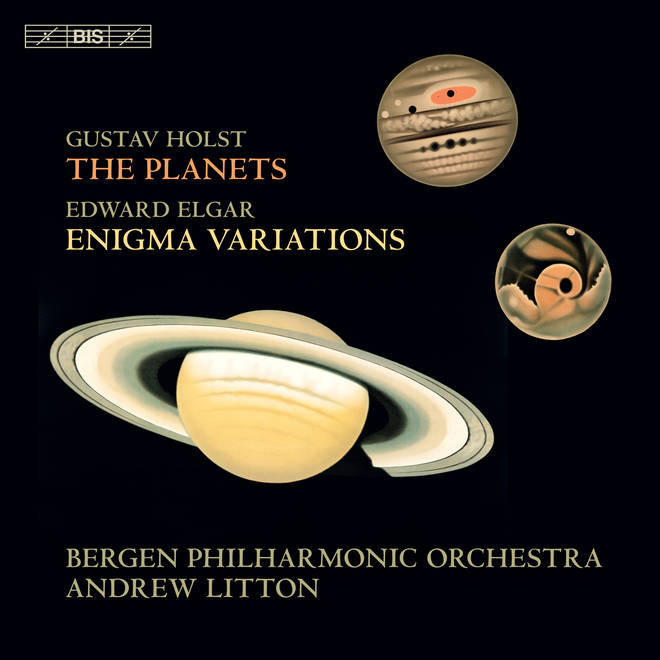 Holst's The Planets & Elgar's Enigma Variations Bergen Philharmonic Orchestra & Andrew Litton
BIS
Andrew Litton was the music director of the Bergen Philharmonic from 2003-2015, and is now their conductor laureate, while Ed Gardner has taken over as music director.
These two fine British orchestral pieces are a testament to the orchestra's capabilities, as well as Litton's experienced and idiomatic direction of British music, which he showed throughout his tenure with the Bournemouth Symphony Orchestra years ago.
The Enigma dates from 2013, The Planets from 2017, but the sound is freshly minted, and the weight in the strings and brass makes both of these recordings a real pleasure to hear, and at times – as for instance, in the final EDU Variation of the Enigma – it absolutely sweeps you away.
Highly recommended.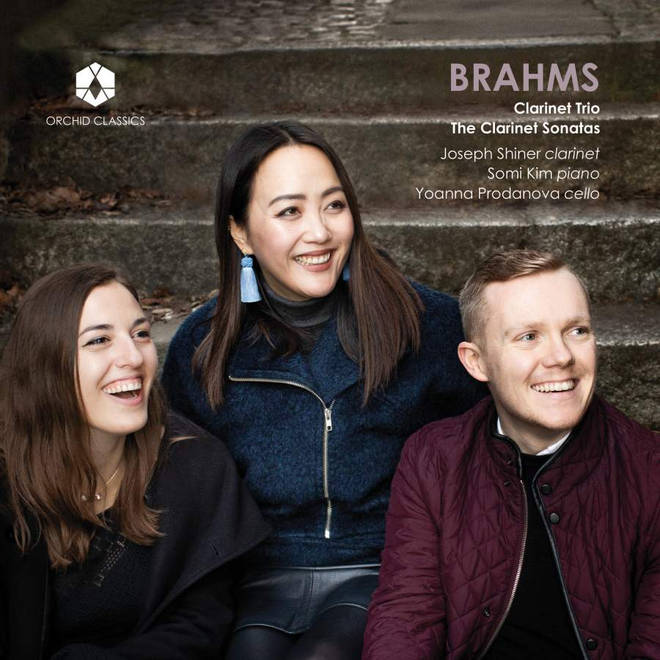 Brahms' Clarinet Trio & Clarinet Sonatas Joseph Shiner (clarinet), Somi Kim (piano), Yoanna Prodanova (cello)
Orchid Classics
Another success for the artist-led Orchid Classics label, designed to make sure talented musicians get a chance to set down their finest performances on CD.
The British clarinettist Joseph Shiner, the New Zealand pianist Somi Kim, and the Bulgarian cellist Yoanna Prodanova met in London. This excellent recording was made last year in Wales, with the hugely experienced producer Andrew Keener at the helm, and fine engineering from Oscar Torres.
The three works here were the products of Brahms's final years, when his creativity was stimulated by the extraordinary clarinet playing of Richard Mühlfeld.
Brahms' two Clarinet Sonatas, and the Clarinet Trio, are amongst the finest music ever written for this combination, and it's a tribute to the artists here that they do these pieces full justice.
I find this music amongst the most relaxing listening you can imagine: real late-night stuff; glass in hand. It's mellow and autumnal, and a tribute to Brahms' powers when going into old age.
If you don't know this music, don't hesitate. And if you do know it, it's always worth remembering that more than one recording of a favourite work is necessary – because everyone finds something different to say in music as fine as this.
HISTORICAL REISSUE OF THE WEEK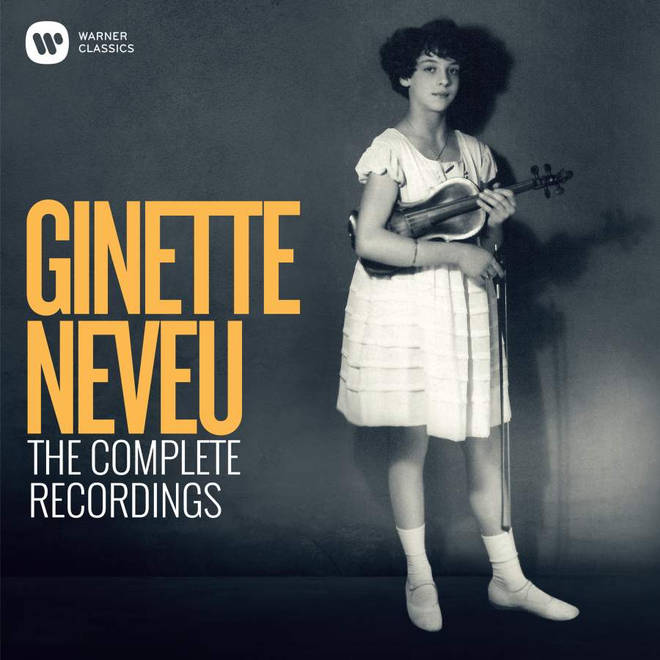 Ginette Neveu: The Complete Recordings
Warner Classics
Violinist Ginette Neveu died in a plane crash on her way to New York in October 1949, aged only 30.
At the time of her death she was regarded as the finest young violinist in the world. Warner now presents her small and precious legacy of studio recordings, newly remastered. The Sibelius and Brahms Concertos were recorded in London with the Philharmonia Orchestra, alongside Chausson's Poème; there's a recital of chamber music with her brother Jean, who died with her, recorded in London between 1946 and 1948; and an album of other works for violin and piano set down in Berlin in 1938/39.
Neveu was a truly exceptional artist, playing with a strength and clarity that put her in the very front rank of violinists, and leads many to think that her Sibelius Concerto recording here is the finest ever made.
I well recall a dear friend, Evelyn Barbirolli, widow of Sir John, telling me of his devastation at her death. Barbirolli had toured five English cities with Neveu just before her tragic flight to New York. She told me "He burst into tears, and was inconsolable. He thought it one of the greatest losses that music had suffered in the 20th Century".
Listen to these recordings and, in spite of sometimes limited sound, you will readily hear why he felt as he did.
Listen to David Mellor's show on Classic FM at 7pm every Sunday.