David Mellor's Album Reviews: Elgar's Caractacus, Boskozvsky and Imogen Cooper
22 March 2019, 10:10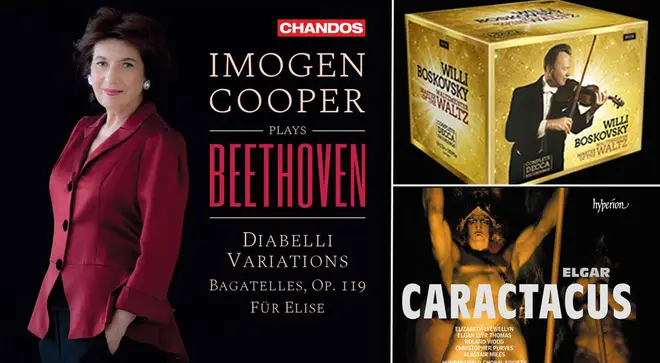 Every week, Classic FM presenter and music expert David Mellor reviews the best new releases and re-issues from the world of classical music. This week, David picks out Elgar's Caractacus, Boskovsky's Master of the Waltz and Imogen Cooper Plays Beethoven.

ALBUM OF THE WEEK
Caractacus, Elgar (Hyperion, 2 CDs)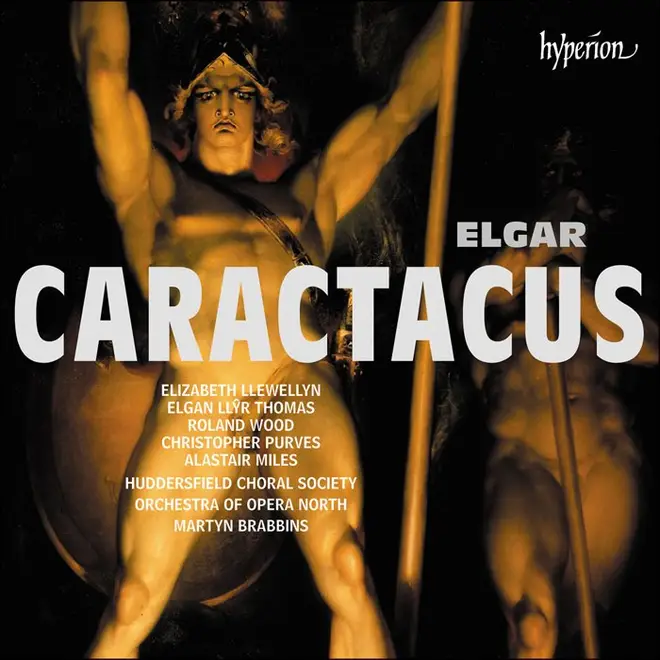 The dramatic cantata Caractacus was the last product of Elgar the provincial composer, before, in a matter of months, Elgar the composer of international renown announced himself with the Enigma Variations.
Caractacus is an accomplished, but uneven work, which here receives its first major recording for almost half a century, since Sir Charles Groves set it down in Liverpool.
This one, with the Orchestra of Opera North and the Huddersfield Choral Society under the impassioned baton of Martyn Brabbins, is truly excellent.   
It's good to hear Elizabeth Llewellyn, one of our foremost spinto sopranos, getting an opportunity to record a major role, as Eigen. 
The rest of the soloists are men, and do well, even if Roland Wood as Caractacus is sometimes a bit too wobbly for my taste. 
No Elgarian will want to be without this excellent issue, even if it does rather prove what an Edwardian critic wrote, when remonstrating with Elgar for spending so much time on choral music: "The problem for the British composer is that the road to fame lies through the bogs of the choral societies".  
How true, which means many hours of Elgar's music is consigned to the sidelines, including Caractacus, which, as I say, is well worth exploring.
BEST BARGAIN BOX
Master of the Waltz, Willi Boskovsky (Decca, 50 CDs plus 2 DVDs)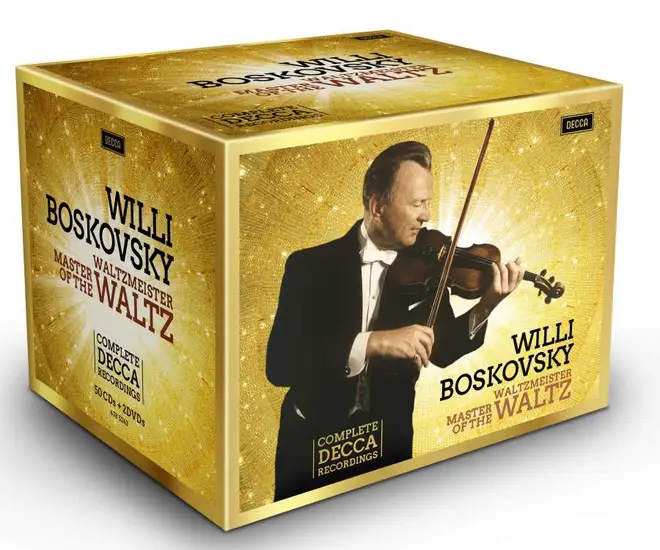 This exceptional box with 50 CDs and 2 DVDs can be bought for around £90. I will be dipping into it on my Sunday show at 7pm this week. 
You can be assured of an evening of extraordinary listening, where familiar Strauss waltzes and polkas are mixed with rarer dance music by Mozart and Beethoven, and some fine chamber music.
These recordings, spanning 30 years of mainly Viennese music-making, from the early '50s to the late '70s, chart the remarkable career of the violinist turned conductor Willi Boskovsky, best known for directing the celebrated New Year's Day Concert for 25 years.
Boskovsky, born in 1909, was an exceptional violinist, who became one of the Vienna Philharmonic's four concertmasters before he was 30.
In the late '40s he founded the Vienna Octet and the first 15 CDs here, from the '50s, are memorable performances of some of the greatest chamber music of Mozart, Beethoven and Schubert.
These were difficult times, and Boskovsky recalls founding the Octet in 1947 to play at the Lucerne Festival, primarily so his colleagues could enjoy a proper meal for the first time in years!
The next 15 CDs, dating from the '60s, are celebrated recordings of Mozart's dance music and the serenades and divertimentos he wrote to be performed at grand banquets. There's also a bonus CD here of Beethoven's dance music.
By now a popular conductor, Boskovsky formed a small instrumental group from the Philharmonic, under the name The Vienna Mozart Ensemble, and these CDs received first-class reviews at the time, and still sound really well, offering a unique glimpse of a much underrated aspect of Mozart's creative genius. 
Boskovsky became a conductor by accident. In 1954 the renowned German conductor Clemens Krauss died suddenly, leaving the orchestra with no conductor for the New Year's Day Concert. 
Boskovsky, who had never conducted before, was pressed into service. He took the job with some reluctance, imploring his colleagues to help him out. 
But he did it brilliantly, standing on the podium, violin in hand, directing the band with his bow, exactly as the Strauss family themselves used to do. 
Most of the remaining albums here are of Strauss Family music, with several atmospheric New Year's Day Concert recordings included, interspersed with studio recordings that were extremely well received at the time, and still sound totally idiomatic. 
Nobody did it better.
Imogen Cooper Plays Beethoven, Chandos
Imogen Cooper is making the most of her recording contract with Chandos, setting down some of her finest interpretations. The centrepiece here is the Diabelli Variations. 
Right towards the end of his life, Beethoven was sent a catchpenny waltz by Diabelli, an ambitious publisher, in the hope that he and others would write a variation each, which Diabelli could gather together and publish with a great fanfare of trumpets.
Beethoven rejected this proposition out of hand. 
Then for some inexplicable reason, returned to it, and wrote his own 33 variations, which are arguably the most powerful piano pieces he ever composed.
Some labels would have left it at that, but not Chandos, nor indeed Ms Cooper. 
She links the Variations to the Eleven Bagatelles Beethoven composed at the same time. 
Then she thoughtfully adds on as an encore, the always delicious 'Für Elise', bringing this album to almost 79 minutes. 
With resplendent playing throughout, wonderfully well recorded, this represents terrific value.