'On the brink of devastation': UK creative industries projected to lose 400,000 jobs
17 June 2020, 11:54 | Updated: 17 June 2020, 12:43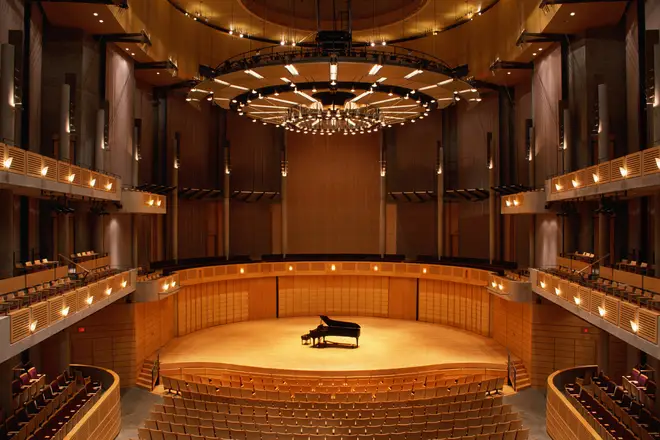 The UK faces "cultural catastrophe" and the loss of £1.4 billion a week in creative industries in 2020 due to the coronavirus crisis.
The UK's creative sector is "on the brink of devastation", according to a report from the Creative Industries Federation.
Due to the impact of the coronavirus pandemic, the UK is looking down the barrel of "cultural catastrophe", according to the research, which projects that the creative sector will be hit "twice as hard" as the wider economy in 2020.
Looking at the impact of COVID-19 on the music, theatre, architecture, film, TV, publishing and museum sectors, the report, which was published today (Wednesday 17 June), warns that the creative industries could see the loss of £74 billion in revenue – and 400,000 jobs (1 out 5).
The projected loss equates to £1.4 billion a week in 2020.
Read more: 'Orchestras may not survive' lockdown, top conductors warn >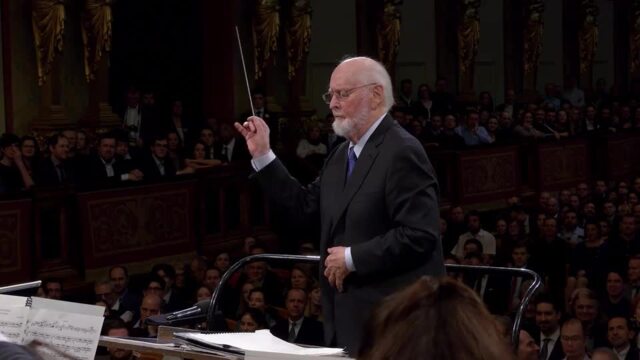 John Williams conducts the Vienna Philharmonic in the 'Imperial March'
The report describes the UK creative industries as being on "the brink of devastation" and chief executive of Creative Industries Federation, Caroline Norbury, says: "Our creative industries have been one of the UK's biggest success stories but what today's report makes clear is that, without additional government support, we are heading for a cultural catastrophe."
She continued: "If nothing is done, thousands of world-leading creative businesses are set to close their doors, hundreds of thousands of jobs will be lost and billions will be lost to our economy. The repercussions would have a devastating and irreversible effect on our country.
"These are the industries of the future – highly innovative, resistant to automation and integral to our cultural identity. We're about to need them more than ever."
Regionally, London is projected to experience the highest drop in creative industries with a £14.6 billion (25 percent) shortfall. Scotland and the North East are also expected to be particularly hard-hit.
Music, performing and visual arts alone are projected to lose £11 billion in revenue – which is a fall of 54 percent, with 57 percent of jobs (178,000) at risk because of concert venues, theatres and recording studios remaining closed.
Read more: London's Southbank Centre at risk of closing until 'at least April 2021' >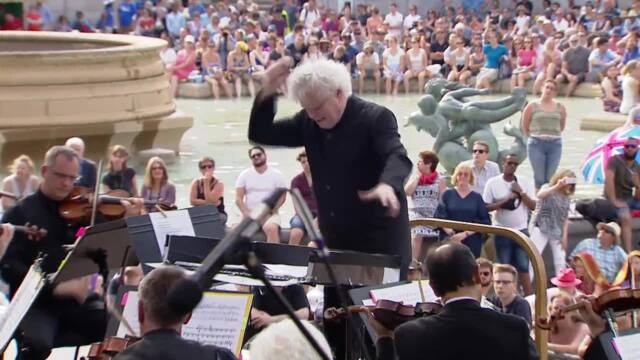 Simon Rattle conducts the LSO in London's Trafalgar Square
Tom Kiehl, acting chief executive of UK Music, has said: "Year after year the UK music industry is a proven winner for our economy, job creation and exports, as well as positively impacting other sectors like tourism.
"Coronavirus has turned our world upside down, with catastrophic consequences across the industry and beyond."
Read more: Shakespeare's Globe theatre is 'critically vulnerable' and risks closure >
Julian Bird, chief executive of UK Theatre and Society of London Theatre, describes the impact on theatres as "immediate and devastating" and reminds us that, "The UK's theatre industry plays a key economic, social and place-making role. Theatre and the performing arts make a powerful contribution to our society and to our diverse national identity."
The report, entitled The Projected Economic Impact of COVID-19 on the UK Creative Industries, was made in conjunction with financial forecaster Oxford Economics and includes findings from a survey Creative Industries Federation took of 2,000 creative organisations and freelancers.
The findings come after leading conductors, Sir Simon Rattle and Sir Mark Elder, penned an open letter in The Guardian calling for urgent action from the government to protect the UK's orchestras and musicians.