Pianist turns 'Supercalifragilistic-expialidocious' into a very accurate self-isolation parody
6 April 2020, 16:53 | Updated: 6 April 2020, 17:04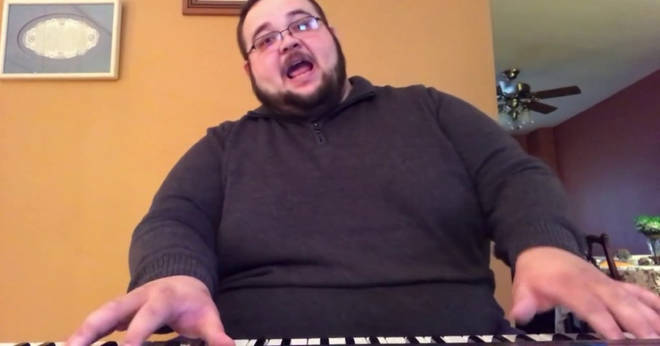 This wonderful pianist is turning musical hits into self-isolation parodies, bringing joy and laughter to a tough time for many.
As people across the world continue to face the deep impact of the coronavirus pandemic, music continues to be a great source of comfort to many.
Pianist and music director Daniel Matarazzo wanted to bring a little laughter and joy to homes around the world, with his brilliantly creative piano parodies.
His most successful video to-date – a self-isolation parody of the Mary Poppins classic 'Supercalifragilisticexpialidocious' – has had more than 4 million views on Facebook.
With some cleverly adapted lyrics, the aptly-renamed 'Super Bad Transmittable Contagious Awful Virus' is proving a hit with quarantined audiences looking for a welcome musical distraction.
Click here for the NHS's latest coronavirus advice >
Matarazzo says he has been a "bit overwhelmed by the response" to his videos, but adds: "I'm so glad you're all enjoying them".
The pianist has also shared a quarantine-themed cover of The Little Mermaid's 'Part Of Your World', which is rather brilliant (watch below). "When will we learn? And I don't mean to fuss," he sings to the melody of the Disney hit, "but there are things more important than us."
"I know it's a chore, but please don't ignore, just stay inside."
Read more: 'I went from singing arias to being a hospital porter' – musicians on the NHS frontline >
Read more: Hamilton to Oklahoma! – watch West End shows from home >
The parodies, which Matarazzo has been creating in the hope of bringing a little laughter during these challenging times, have had nearly 700,000 times on his YouTube channel alone.