'Let the music play': classical artists and venues back campaign to save live music
3 July 2020, 14:49 | Updated: 3 July 2020, 14:51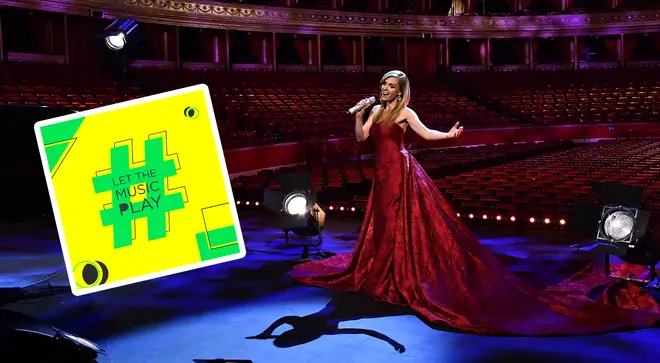 As the devastating impact of COVID-19 continues to affect live music in the UK, classical musicians and venues are calling on the British government for urgent support.
This week, the classical world is showing solidarity across social media for 'Let The Music Play' – a campaign launched yesterday (2 July) to save live music in the UK, amid the coronavirus pandemic.
Over the past decade, the live music industry has contributed significantly to the country's cultural success, along with £5.2 billion to the economy annually and sustaining almost 200,000 jobs.
But now, hundreds of musicians and venues are facing bankruptcy or closures due to social distancing guidelines and a lack of financial support from the British government, with a recent Oxford Economics report projecting losses of at least £3 billion to the industry and 60 percent of jobs.
Click here to view the NHS's latest coronavirus advice >
Read more: The show must be paused: the classical world falls silent to honour George Floyd >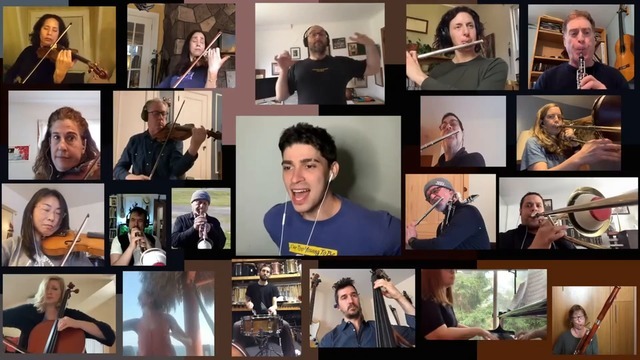 West Side Story on Broadway sing 'Something's Coming' from lockdown
UK Music, which represents the country's commercial music sector and helped launch the campaign, urges the government to offer 'a clear conditional timeline for reopening venues without social distancing', and 'an immediate comprehensive business and employment support package'.
The package should also include 'a Government-backed insurance scheme to allow shows to go ahead; an extension of the furlough scheme and help for the self-employed and sole traders to prevent mass redundancies; [and] rent breaks for venues to allow them to reopen.'
To spread the message, classical artists, venues, festivals, production companies and leading figures have joined many others in sharing memories, photos and videos of the final concert they attended pre-lockdown, using the hashtag #LetTheMusicPlay:
Live music needs your support! Due to Covid 19, the live music industry and thousands of jobs are at risk. Pls share images and memories of the last concert you went to using #letthemusicplay. We need this message to be heard by the UK Government! 💛 pic.twitter.com/9on2IMnb9L

— Katherine Jenkins (@KathJenkins) July 2, 2020
Please join me and other artists / fans in sharing your photos / videos and experiences of live shows you've enjoyed and use the hashtag #LetTheMusicPlay in a plea to get the help needed to save live music 🙏🏼❤️ pic.twitter.com/00DLqrAOvf

— Alfie Boe OBE (@AlfieBoe) July 2, 2020
Today, I'm proud to support #LetTheMusicPlay to emphasise the importance of protecting everybody who relies on live music as a source of income.
Please show your support by sharing a photo of the last live music event you went to, with the above hashtag. Mx pic.twitter.com/jEAYTdUnCm

— Michael Ball OBE (@mrmichaelball) July 2, 2020
What's #LetTheMusicPlay all about? @UK_Music is made up of music industry organisations including the MU.

Together, with the the collective power of our members and the artists we represent, we're calling on Government to do three things.https://t.co/hsWJIJCCKx

— Musicians' Union (@WeAreTheMU) July 2, 2020
Despite the arts sector receiving a £160m emergency financial package from Arts Council England in March, the world of classical music is struggling.
An open letter signed by some of the industry's best-loved musicians – including Aled Jones, Alfie Boe and Michael Ball, is now being sent to Culture Secretary Oliver Dowden, calling for urgent assistance.
To support #LetTheMusicPlay, download assets via ukmusic.org and share a post on social media, or write to your local MP requesting help from the Chancellor.