This striking ballet video shows the reality of social distancing on stage
16 June 2020, 16:06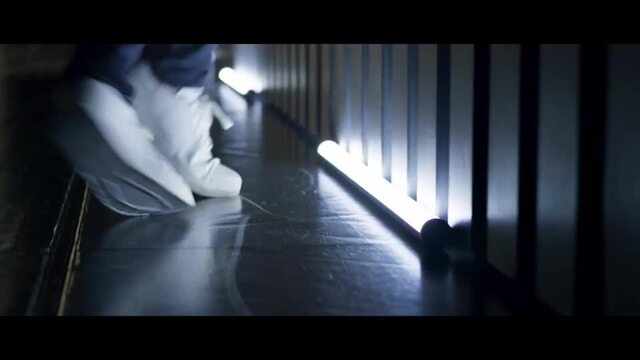 Dutch National Ballet & G-Star combine for social distance dancing
Get ready to swap Berlioz for beats, and silk for denim – all revolving around a three-metre tutu – and devour a ballet mash-up for our times.
Watch this striking ballet dancer revolutionise the humble tutu to send an important message.
In the video above, Kira Hilla of the Dutch Ballet sports a three-metre tutu – 1.5m in radius (from centre to edge) to represent Holland's current 1.5m social distancing rule – and twirls and steps around half-deserted spaces.
She dances through the streets of Amsterdam with fellow Dutch Ballet dancer Manu Kumar and lands on a socially-distanced stage at the ballet's home theatre – all to music by producer Joris Voorn and musicians from Het Ballet Orchestra.
The project sees Dutch Ballet team up with jeans brand G-Raw for the reimagined world – our "new normal" coming out of the coronavirus lockdown – which swaps Berlioz for beats, and silk for denim in a ballet performance dead set for 2020.
Read more: We're now getting a glimpse of what live music looks like post-lockdown >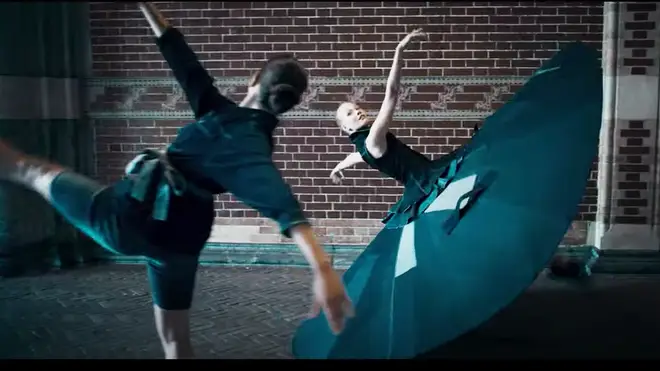 "Dancing together 1.5 meters apart? Let's make it work!", Dutch National Ballet says in its caption for the video posted on YouTube. "Stay safe and keep on dancing!"
As our favourite performers and orchestras are returning to public spaces as ensembles, who knows? Perhaps such a tremendous garment will come in handy to keep us safe as we tentatively dip our toes into enjoying live music in the real world again in the coming months...