Tony-winning Broadway star sings for healthcare workers from his apartment window
1 May 2020, 10:29
Brian Stokes Mitchell has been serenading the front-line workers battling coronavirus, following his own personal battle with the illness.
Every night from his New York apartment window, a Tony-winning Broadway star has been filling the streets with beautiful music.
Brian Stokes Mitchell, who has starred in Broadway's Ragtime and Kiss Me, Kate, dedicated his performances to healthcare workers fighting coronavirus – after just recently recovering from the virus himself.
To show his appreciation for the front-line workers, Mitchell joined in with the applause from his neighbours every evening, by singing from the window of his fifth-floor apartment.
Onlooker Sari Rubin described the singing as "three minutes of me remembering that there's good in the world".
Click here for the latest coronavirus advice from the NHS >
Broadway star serenades front-line workers
Read more: Hamilton to Oklahoma! – how to watch Broadway and West End shows from home >
Mitchell told the Associated Press: "I'd been going to the window to applaud for the healthcare workers like everybody else in New York.
"Then one night I spontaneously thought, 'Oh, I think my lungs feel like I can sing now.'"
Every night the actor sang 'The Impossible Dream' from Man of La Mancha – a tune he used to perform on Broadway as Don Quixote back in 2002.
The performances were poignant for Mitchell, who faced his own battle with COVID-19 at the end of March.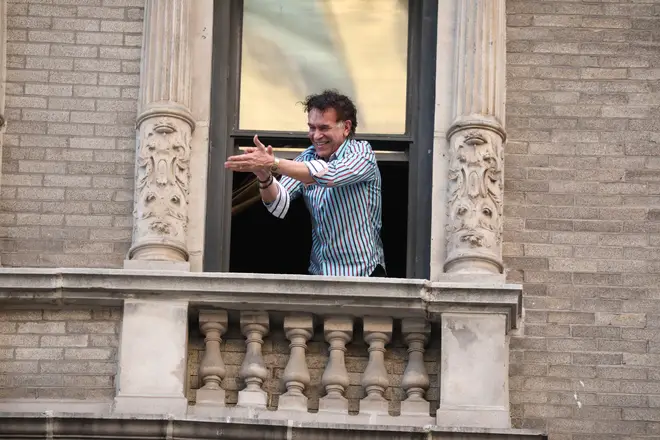 Read more: Police intervene as string quartet performs to neighbours during lockdown >
His powerful voice attracted an audience on the street below, as people watched the balcony performances while maintaining social distancing.
Sadly, however, the allure of Mitchell's voice caused larger crowds to congregate below his apartment, and due to his concern for public safety, the actor decided to stop his daily serenade.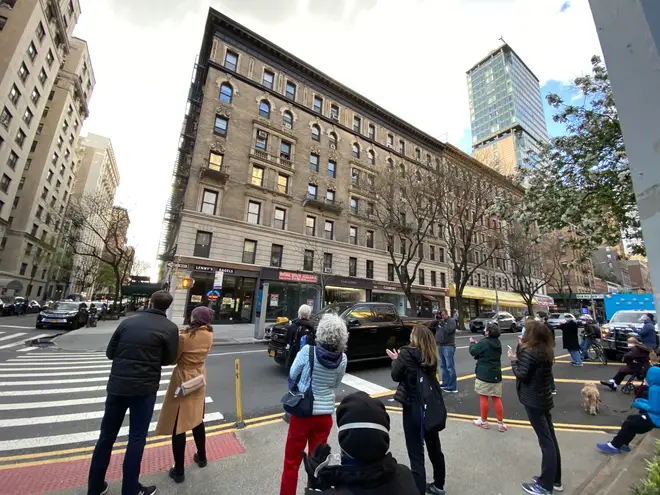 Read more: 23 times classical music embraced quarantine in the most wonderful way >
Mitchell made the announcement on Instagram, saying: "I was looking down at the crowds on the street, which is pretty busy, getting a little concerned.
"So I had a conversation with the NYPD about it as well. And they were getting concerned too.
"So we both decided that it was better just to stop singing. After all my intention has always been to honour them, not to make their lives more difficult."