CDs aren't dead – and we have classical music fans to thank
28 May 2019, 14:43 | Updated: 28 May 2019, 14:47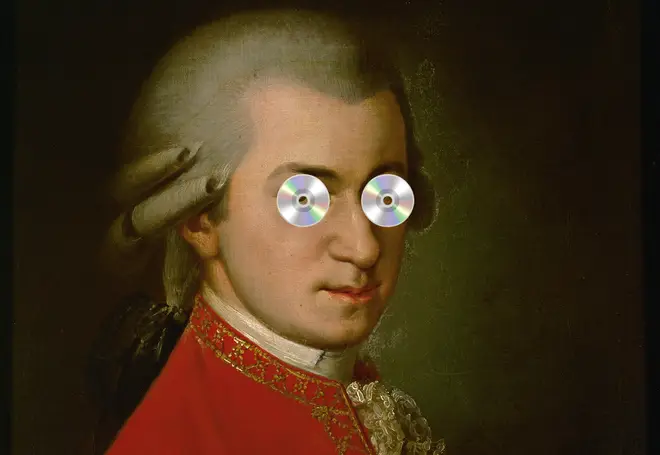 If you think physical music is dwindling and it's all about digital streams, virtual clouds, and confusing metadata, think again…
Physical music isn't dead – and turns out it's all thanks to lovers of classical music.
In the late 2010s, we're at the tipping point, where music streaming is overtaking CD listening as the premier way of consuming music. However, CDs remain the biggest format in the UK, powered by classical listeners.
Recent research by Royal Philharmonic Orchestra has found that CD remains the most popular music format nationally, with 43 per cent of all music consumed this way, putting it just ahead of streamed music (39 per cent).
When it comes to fans of classical music, 53 per cent prefer to consume their favourite music on a physical CD, with streaming coming in second at 38 per cent.
The resilience of the CD is perhaps no surprise. It often offers higher audio quality than streaming, and there's no need for changing sides halfway through the symphony, as with vinyl. The format was also originally created with Beethoven and classical music in mind.
"Whilst our research acknowledges the huge popularity of streaming – and the fact that most people enjoy their music from a range of sources – it is understandable why certain music formats are more popular within specific genres," James Williams, Managing Director at the Royal Philharmonic, says.
"I don't see the issue of the format of recorded music to be an either-or issue. We continue to find that lovers of orchestral music like to build music collections and for many this features physical copies of recordings."
It's a similar picture for other classic genres, including classic rock and country, with R&B/Rap at the opposite end of the spectrum seeing the biggest reliance (55 per cent) on streaming over physical formats.
Younger listeners are leading the charge when it comes to the vinyl revival, with the 18-24 age group found to be the biggest proportion (16 per cent) that have gone back to black.
Read more: The vinyl revival – why millennials are going nuts for LPs
The research also shows a strong interest in the immersive experience of concert-going among those aged 18-25 – those asked were three times more likely than the over 55s to say their music choices were shaped by going to concerts (16 per cent compared to 5 per cent).
RPO's research is based on a sample of 2,095 nationally-representative adults who were asked how they chose to access music to build up their collection.