Vinyl records to outsell CDs in 2019 for the first time in 40 years
22 October 2019, 12:39 | Updated: 22 October 2019, 12:48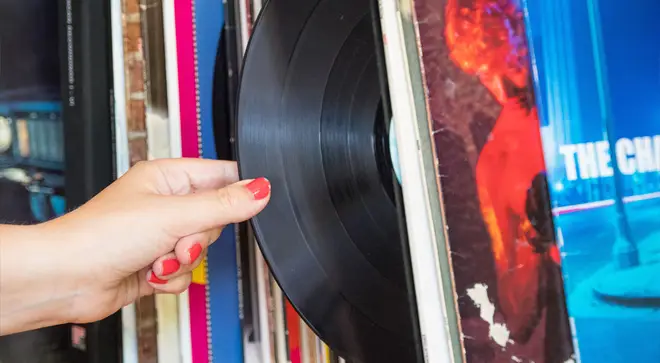 They've been around for decades but have recently seen a resurgence in popularity, so we've taken a closer look at the reasons behind the vinyl renaissance.
For fans of vinyl, nothing beats an afternoon of flicking through countless cases in a record store.
We've seen cassette tapes come and go, overall CD sales are in decline, and online streaming services like Spotify are making it easier than ever to access our favourite classical tracks.
But, there's something about the 12-inch glossy black disc that keeps people coming back for more.
Last year, more than 4 million chart-eligible LPs were sold in the UK alone – a remarkable increase from the 3.2 million records sold in 2016 – and this is expected to rise to around 4.5 million in 2019.
The band Arctic Monkeys' album Tranquility Base Hotel & Casino was the biggest hit, with 38,000 copies sold, while the classical genre saw sales of 1.3 million records.
And in April this year, 200 independent record stores all over the UK — and thousands more around the world — came together to celebrate the independent vinyl culture for Record Store Day, with exclusive releases being made and venues hosting special performances from artists.
Mozart - Eine Kleine Nachtmusik (vinyl: Direct to disc, Soundsmith Zephyr Star)
Since the first Record Store Day was held back in 2008, it has become one of the biggest events in the music calendar and doesn't show signs of slowing down anytime soon.
But in a world where technology is continuing to change the way that we consume music, why are so many millennials going nuts for vinyl – and what has sparked this rapid revival?
It's not all about nostalgia
Anyone who was around when records were first introduced would agree that nostalgia plays a part in their popularity, conjuring up fond memories of "the good old days".
And certainly, that unmistakeable crackle transports people back to another time (despite it being a sign that your LP probably needs a good clean).
But that doesn't explain why so many millennials are hopping on the bandwagon.
According to a YouGov survey of 1,444 people, one in four 18-24 year olds bought a vinyl record in the last month.
Could it be that younger people are looking for something more tangible – a physical product complete with liner notes – than the digital media that surrounds our lives today?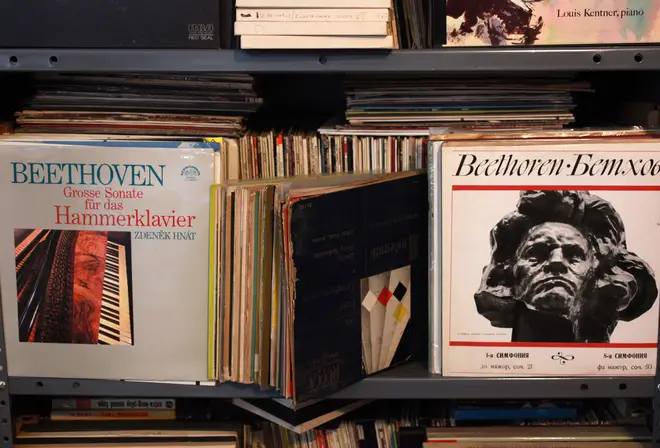 At the same time, there's a noticeable rise in audiences turning to classical music – and with talented new artists like Jess Gillam and Sheku Kanneh-Mason on the scene, this trend is only growing.
Browsing album artwork and discovering hidden gems at the local record store is still a social activity, something that's hard to achieve with an MP3 download.
And unless you own a state-of-the-art speaker for your MP3 player, the analogue sound from a record player is always going to be warmer (and higher in quality) than a digital sample, allowing you to appreciate music (more or less) as it was intended to be heard by the artist.
With cassette tapes and CDs suffering sonic degradation or getting easily scratched, it's easy to see why sturdy vinyl is becoming the preferred physical format of choice for millennials.
Jess Gillam - Love Story – Theme (Arr. Campbell)
What does the vinyl resurgence mean for classical artists?
The growing popularity of records is presenting a real opportunity to musicians in the classical world.
Instrumentalists who once struggled to compete with free downloads now have another way to distribute their music.
However, the majority of sales still come from larger labels like Universal Music (who sold half of classical records in the UK last year) and popular retailers like HMV – the store plans to significantly increase its vinyl footprint in 2019.
Compared to the state of the market four years ago, there has been a staggering 407 per cent increase in the number of UK records sold.
And with classical vinyl outselling DVD, Blu-Ray and cassette tapes combined, they're clearly not going out of fashion anytime soon.
Chris Shiels, Commercial Director at Universal Music, told Classic FM: "We remain very optimistic about the potential of vinyl. UK music fans clearly love owning music – and especially vinyl.
"At Universal, we will continue to work to bring fans their favourite music with the very best possible presentation that we can, for years to come."
Plus, according to a recent report by the Recording Industry Association of America, vinyls are expected to out-sell CDs across all musical genres by the end of 2019.
Lacy Hale, co-owner of record store Roundabout Music Company, said: "Older people, you know, they're like 'man I used to listen to these when I was a teenager and I can't believe they are coming back.' Young kids coming in, they're looking for Pink Floyd or the Beatles.
"There's that ritual of taking the record out of the sleeve and putting it on the turntable and you get to see the art. There's a depth to it."
Millennials are beginning to yearn for alternatives in this digital era – and a vintage LP of Mozart's Concertos reminds us that something doesn't need to "perfect" to be of value.
For now, it looks like records are here to stay.