Carnival Row: plot, cast and Nathan Barr's original score
7 August 2019, 16:44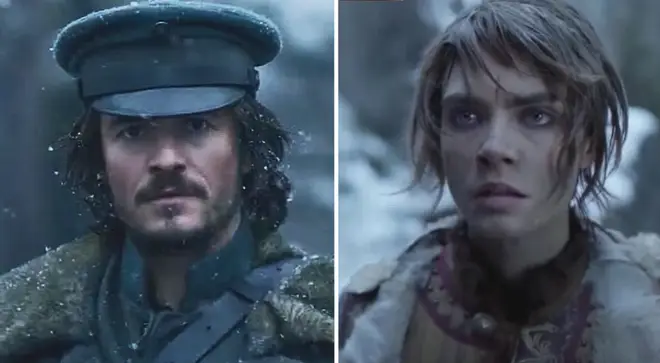 Amazon's new fantasy drama series hits our screens later this month, so here's everything you need to know about the plot, cast and soundtrack.
The first season of Carnival Row is just on the horizon, with eight one-hour episodes due to arrive on Amazon Prime later this month.
Created by screenwriter Travis Beacham (Clash of the Titans, Pacific Rim), and René Echevarria (Castle, Teen Wolf), the show is set in a Victorian fantasy world and follows a human detective as he investigates a string of unsolved murders.
With unsettling crimes continuing to jeopardise peace in the city, detective Rycroft Philostrate is keen to find the culprit.
In the trailer for the series (watch below), he says: "Something is coming – a darkness. And I am the light."
Who has written the soundtrack for Carnival Row?
The show demanded a soundtrack that would reflect its dark and curious themes, and we're keen to hear composer Nathan Barr's original score.
The award-winning American composer started studying music from a young age in Tokyo and quickly developed an interest in collecting rare instruments, which has included a trumpet made from a human femur and bagpipes from a pig's belly.
The hobby has served him well as a composer and today, he has become well known for playing many of the instruments in his compositions.
As well as writing the music to Flatliners, The Dukes of Hazzard, and True Blood – for which he won two BMI awards for Best Original Score, Barr has also worked as an assistant to Hans Zimmer on several '90s films, such as The Prince of Egypt and As Good as It Gets.
We've yet to hear his full soundtrack for Carnival Row, but the trailer music hints at rich orchestration with haunting vocals, bagpipes and tremolo strings.
Who has been cast in Carnival Row?
Directed by Jon Amiel, Carnival Row's stellar cast includes Orlando Bloom, who plays the lead role of detective Rycroft Philostrate, and model Cara Delevingne as his co-star and love interest, Vignette Stonemoss.
Also appearing in the forthcoming series are David Gyasi (Interstellar, The Dark Knight Rises) and Tamzin Merchant (Pride & Prejudice, Jane Eyre), as well as Andrew Gower and Karla Crome.
What else do I need to know?
The first episode of Carnival Row, titled Some Dark God Wakes, is due to hit Amazon Prime (along with the remaining seven episodes of season one) on 30 August 2019.
And with Amazon having already renewed the series for its second season last month, we can't wait to watch...