Ex-Nissan boss smuggled out of Japan, 'hiding in a double bass case'
6 January 2020, 12:39 | Updated: 6 January 2020, 12:56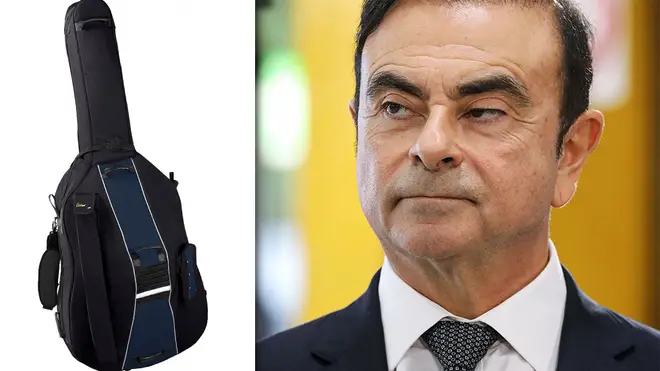 Former Nissan boss Carlos Ghosn managed to escape house arrest in Japan by hiding in a double bass case, local media claims.
It is reported that Carlos Ghosn, ex-Nissan chairman, fled Japan last week by 'hiding in a double bass case'.
Ghosn, the former boss of Nissan and Renault, had been under house arrest in Tokyo after being accused of financial misconduct. He said in a statement that he fled to 'escape injustice' in Japan, where he was on bail facing charges of corruption.
Lebanese news channel MTV reports that a 'paramilitary group' entered Ghosn's home, dressed up as musicians who had been hired to perform at a dinner party. After the 'performance', the group allegedly left with Ghosn hiding in a double bass case.
According to MTV, Ghosn – who is just under 5ft 6in tall – squeezed into the 6ft case and was taken to a small local airport and flown to Istanbul, Turkey, in a private plane.
Ghosn then boarded a Bombardier Challenger private jet to Beirut-Rafic Hariri airport which, according to sources, landed shortly after 4am on Monday.
Read more: Vienna ballet academy removes boss after smoking and abuse scandal >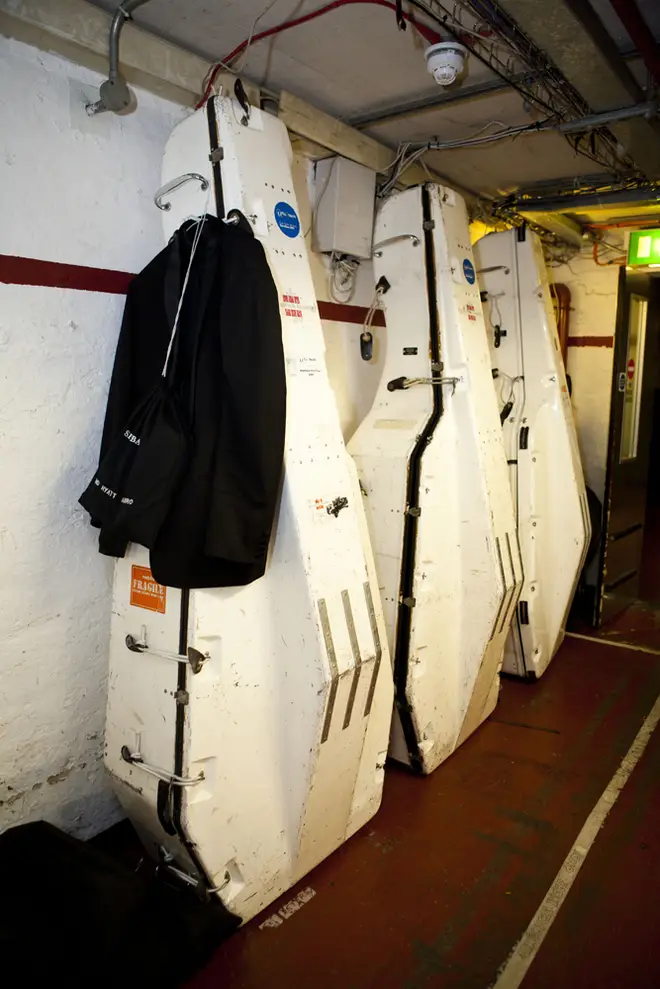 MTV reported: "The band entered his home in Japan under the guise of a band for a Gregorian dinner, then returned and exited after the party's logical time had passed.
"The Japanese authorities did not know at the time that Carlos Ghosn had hidden in one of the boxes intended for the transfer of musical instruments, and then left the country through a local airport."
The claims, which have been published by media around the world, have been denied by a member of Ghosn's entourage. Ghosn's lawyer, Junichiro Hironaka, added that he was 'surprised and baffled' by the reports surrounding his escape – the exact circumstances of which are still, it seems, uncertain.
A recent update from The Guardian reports that Ghosn 'caught a bullet train' from Tokyo to Osaka, before boarding a flight to Turkey. The Wall Street Journal has reported that Ghosn was loaded onto the plane in a large audio equipment case.
Ghosn was arrested back in November 2018 on suspicion of financial misconduct – a move that sent shockwaves through the industry. He was voted off the Nissan board in April 2019.