Pioneering electronic musician Wendy Carlos was the first trans woman to win a Grammy
8 February 2023, 17:34 | Updated: 8 February 2023, 17:38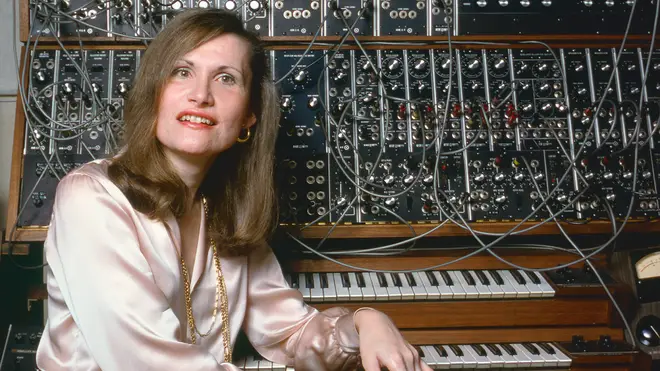 Wendy Carlos won three Grammy awards in 1970, making her the first trans woman ever to win at the prestigious awards ceremony. Here's her story...
At the 2023 Grammy Awards, pop star Kim Petras made history as the first trans woman to win the Grammy Award in the 'best pop duo/group performance' category, for her song 'Unholy' with Sam Smith.
In her acceptance speech, Petras paid tribute to her forebears, saying: "I want to thank all the incredible transgender legends before me, who kicked these doors open for me so I could be here tonight."
Petras' win is historic, but she isn't the first trans woman to win a Grammy Award. That title goes to Wendy Carlos, a truly visionary pioneer of electronic music, who helped to develop the Moog synthesiser, and was instrumental in bringing electronically-created music into the mainstream.
Read more: The under-recognised composer who became the first openly transgender Oscar nominee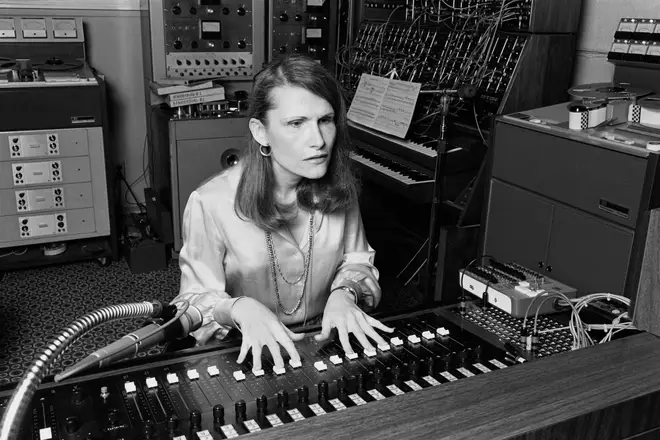 Composing her own music at 10 years old
Born in 1939 in Rhode Island, USA, Carlos began taking piano lessons at the age of six. Unable to afford a piano, Carlos' father drew a keyboard on a piece of paper for her to practice on between lessons. By 10, she was composing her own music.
An interest in engineering and electronics accompanied Carlos' early passion for music. Using some wood and soldering wire, she constructed a hi-fi system for her family, and in 1953, aged 14, Carlos won a science competition with a computer she had built from scratch.
Wendy Carlos went on to study music and physics at Brown University, graduating from Columbia University in 1965 with a master's degree in composition.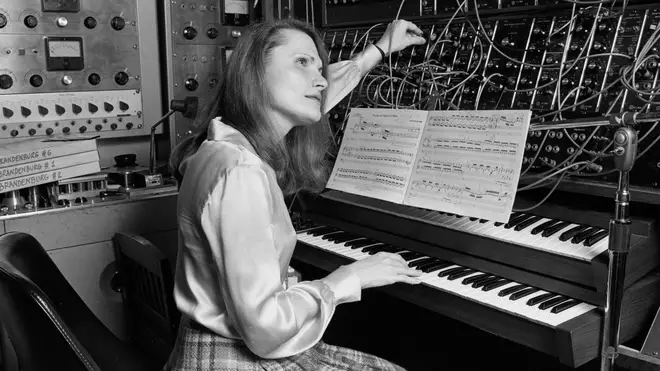 Inventing the Moog synthesiser
Whilst studying for her master's, Carlos met Robert Moog, who would soon become the founder and inventor of the first ever commercial synthesiser, aptly named the 'Moog synthesiser'.
Carlos herself was key to the final version of the Moog synthesiser that made it onto the shelves, suggesting that the inventor add features such as a filter bank and a control to allow the pitch to slide up or down.
The Moog synthesiser became publicly available in 1964, followed by the more compact and portable Minimoog in 1970.
Carlos had a Moog of her own in 1966, which she used to create catchy jingles and other sound effects for television advertisements, whilst continuing to compose her own music.
Read more: Who was Oskar Sala? Google Doodle celebrates electronic music composer and physicist
1,000 hours to produce an album of Bach... on synthesiser
Wendy Carlos' most well-known venture to date came in 1968, when she released her debut album, Switched-On Bach. Using just a Moog synthesiser, Carlos performed and recorded a collection of pieces by J.S. Bach, including extracts from Book 1 of The Well-Tempered Clavier, 'Air on a G String', 'Jesu, Joy of Man's Desiring', and his Brandenburg Concerto No.3.
The album took more than 1,000 hours to produce, as the synthesiser was monophonic, meaning that only one note could be played at a time.
Much of Bach's music features multiple melodies, intricately intertwined together, which performers can spend hours interpreting. Carlos ekes out her own unique interpretation with different tones created on the synthesiser, to draw out different melodic lines in the music.
To further complicate matters, the synthesiser's tuning was notoriously unreliable. Carlos even recalled hitting it with a hammer before recording one time.
The final result was ground-breaking – an entirely electronic album, using an instrument that was for the most part only used in experimental music. It attracted great praise, from Glenn Gould to the Beach Boys' Brian Wilson.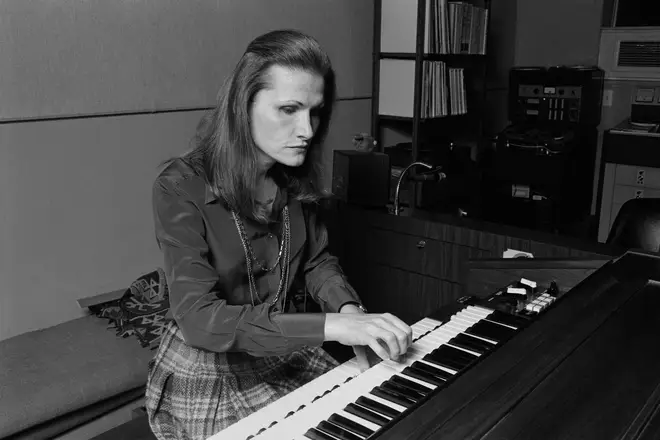 Switched-On Bach reached No.10 on the US Billboard 200 chart, and remained at the top of the Billboard Classical Albums chart for three years. It also became the second classical (and first electronic) album to go platinum in the US.
In 1970 Wendy Carlos won three Grammy Awards for the album: best classical album, best classical performance – instrumental soloist or soloists (with or without orchestra), and best engineered classical recording.
Due in no small part to Carlos' work, the Moog went on to become one of the most influential new instruments in popular music, heard on music by The Beatles, the Rolling Stones, ABBA, and most famously on Donna Summer's smash hit 'I Feel Love' in 1977.
Later albums by Carlos would see her continue to perform classical pieces on synthesiser, as well as compositions of her own.
She also ventured into a career as film composer, writing music for the soundtracks of Stanley Kubrick's A Clockwork Orange, which included further spine-chilling electronic arrangements of classical music, from Purcell to Beethoven's 9th Symphony.
She later collaborated with Kubrick again for The Shining, and also wrote the soundtrack to Disney's Tron in 1982.
Wendy Carlos continues to compose music today and enjoys a very private life, resurfacing in recent years only to disavow a biography that was written without input from herself, or any of those around her.