This piano plays Bach just like legendary pianist Glenn Gould, thanks to artificial intelligence
29 October 2019, 17:14
Dear Glenn - Concert Film
Yamaha's self-playing piano has been intricately designed to mimic the celebrated 20th-century Canadian pianist and Bach interpreter down to the finest musical detail.
Yamaha has invented a piano that not only plays itself, but also mimics one of the best pianists and Bach interpreters of the 20th century – Glenn Gould.
The piano was born of Yamaha's Dear Glenn project, which uses machine learning to teach the artificial intelligence that drives the instrument's self-playing capability the interpretative idiosyncrasies and stylistic nuances of Gould's playing.
In a video released by Yamaha, the 'Glenn Gould as AI' piano performs Bach's Goldberg Variations in a concert setting – offering audiences, it is hoped, as close a version of the late Gould's performances as they can ever hope to see live.
The self-playing aspect of the piano was made possible by the same technology used for Yamaha's existing Disklavier instrument.
Read more: Google created a Bach harmonisation machine, and you can play it here! >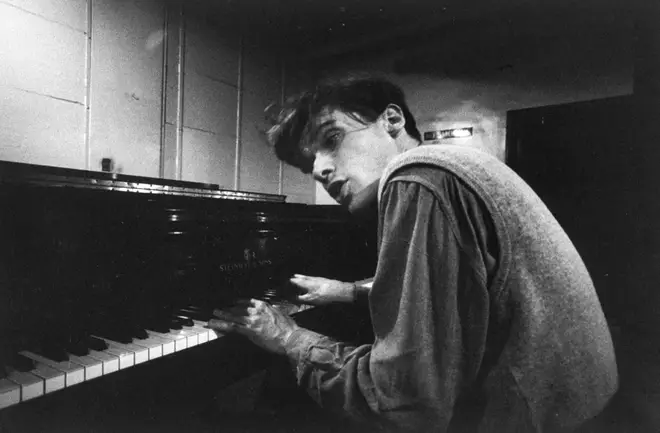 So, how does Yamaha's Gould AI piano work?
Well, Yamaha has created a helpful description of how it trained its Dear Glenn piano to perfect its Gouldian approach to Bach.
Step one, Yamaha's 'Training of the AI' explanation says, is to "Extract music performance data from music audio recordings by Glenn Gould, such as the velocity and the timing fluctuations of key depression."
After that, it's all about training the AI to orientate itself around both the score and these recordings, while generating data around the subtle differences ­– more like comparisons, perhaps – between the two, and connect these dots to form a live (albeit digital) interpretation of any score in the style of Gould.
This bit is getting fairly technical, but for those that way inclined, Yamaha uses deep neural network AI to pull off this symbiosis between science and art.
Dear Glenn - Documentary Film
And why Glenn Gould?
Well apart from the fact he's one of the finest pianists of recent times, and his 1956 interpretation of Bach's Goldberg Variations, particularly, cemented his place in the history of recorded music, Yamaha was inspired to recreate Gould's style due to his unique habits at the piano – he was even known to hum during some recordings!
"This project is inspired by Gould's unique creative style and launched to explore the future of music through the use of artificial intelligence," Yamaha says on its website.
"Glenn Gould was known for his devotion to recording with digital media and an interest in rethinking the relationship between performer and audience. The project to develop this system has been dubbed 'Dear Glenn' as a tribute to the artist's attitude."
Visit yamaha.com to find out more.