'It's time to address the gender imbalance in opera'
20 September 2019, 10:18 | Updated: 20 September 2019, 10:48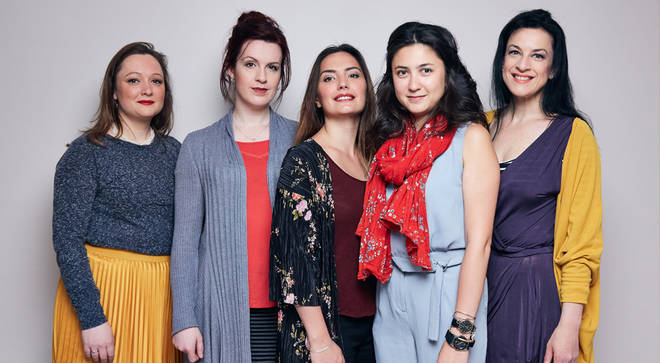 There's never been a better time to champion women in the music industry – and SWAP'ra is part of the revolution. We interviewed its CEO, Sophie Gilpin, to find out what makes it so special.
Launched in 2018, SWAP'ra is a group of artists who have come together to build a supportive community that aims to effect positive change for women and parents in opera.
By encouraging best practice strategies for diversity and inclusivity, it hopes to address the gender imbalance in opera, dismantle barriers for women and parents in leadership roles, and nurture female artistic talent.
We spoke to Sophie Gilpin, CEO of SWAP'ra, to find out more.
Could you tell us a little about what you do?
I'm a director, arts education facilitator, and occasional producer working in both opera and theatre.
I'm thrilled to also be CEO of SWAP'ra, which has enabled me to combine my passions for the arts, feminism and social politics. Our aim from day one has been to work with organisations to ensure true equality of opportunity across the opera industry, and to empower and champion individuals to feel heard, valued and supported.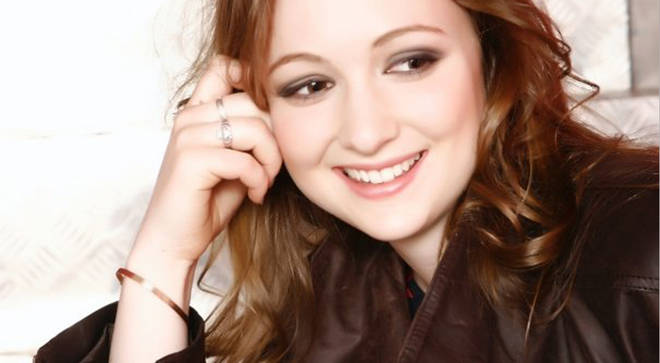 Why is SWAP'ra so relevant to the world we live in today?
All around the world, women have been claiming their space and making sure their voices are heard. Over the last few years we've seen #TimesUp, #EverydaySexism, #MeToo, the abortion referendum in Ireland, women's marches and pink pussyhats, entire bookshelves in Waterstones dedicated to feminist literature (in prominent positions rather than hidden in 'special interest' sections!), the disclosure of organisations' gender pay gap, and so much more.
In the autumn of 2017, I and a few others received a message from Anna Patalong to gauge our interest in having a coffee to chat about our feelings around the position of women and parents in the opera industry. Over the preceding weeks and months, Anna had noticed that we'd all been fairly publicly vocal about our interest in gender politics and/or our frustration with the struggles that parents face in the industry.
I had written a blog post about the disparity between the large number of women running small- to mid-scale arts organisations and the tiny number running the big ones. Having noticed I was often the only woman in a room, the blog was essentially a call to arms for women to support women. When Anna reached out to Kitty Whately, Madeleine Pierard, Ella Marchment and me, most of us had never met each other before and we certainly didn't know what the outcome of that first meeting would be, if anything at all.
We shared our experiences of working in a really tough industry, our experiences of being freelancers, being women, being mothers. Our first coffee at the Barbican became a second coffee at the British Library. And then a third, and a fourth… And very quickly, SWAP'ra was born: to Support Women and Parents in Opera. We wanted to become a catalyst for change, to foster an environment in which a female CEO, Music Director, Artistic Director, Conductor, Composer or Librettist is no longer noteworthy.
What do you think makes opera so powerful?
Opera is the ultimate art form that encompasses music, story-telling, fine art, dance… For me it is the most evocative way to explore vast, sweeping stories of wars, monarchies and migration as well as the most intimate, personal experiences of families, yearning and broken hearts, sometimes all at the same time.
In opera we go to the absolute extremes of human emotion; there is nothing quite like the sound of thirty violins crying, or the sensation of a brass section resonating in your bones. Combine that with vocal acrobatics, spectacular visual landscapes and the intensity of an emotional narrative, and you have something really special.
How is SWAP'ra making a difference?
Right now, our mission at SWAP'ra is to facilitate industry-wide culture change and encourage organisations to update their working practices to achieve a more inclusive environment. We see that our role is to identify the challenges in the opera industry and work collaboratively to develop solutions.
Our most recent data collection shows that for the 2018/2019 season, UK opera companies employed 22.3 per cent female directors, 9.7 per cent female conductors, 8.9 per cent female librettists, 12.1 per cent female lighting designers, and just one per cent female composers across all main stage productions. Only set and costume designers come out with close to gender parity at 46.3 per cent women. Statistics are similarly low for the number of female instrumentalists teaching at conservatoire level, as were the numbers for female creatives across the 2017/18 season.
In light of this, in November 2018 we held a round table discussion with senior representatives from the major opera houses to start a conversation about these numbers, and to also discuss the particular challenges parents face working in opera. We now have an ongoing dialogue with many of these companies, some of which have already implemented small but significant changes.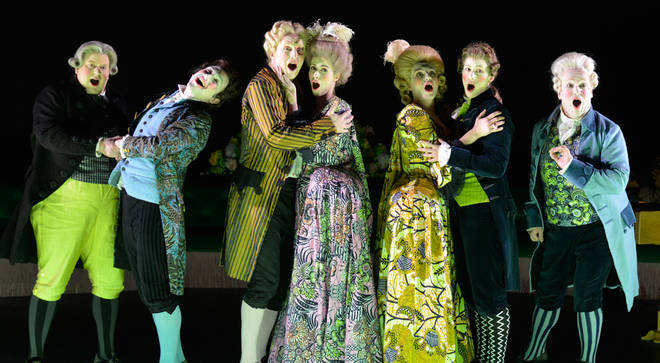 For example, Opera Holland Park, Grange Festival, and a handful of smaller organisations have trialled variations on our proposals for advance rehearsal schedules, have shared detailed welcome packs containing useful information for parents, and have declared themselves 'breastfeeding friendly'. We've been invited to speak on or host discussion panels on gender parity at the Royal Opera House, the Linbury Theatre, Welsh National Opera, the Southbank Centre, Opera Europa and Royal Welsh College of Music and Drama, which enables us to keep the conversation at the forefront of everyone's minds.
Alongside our work with these companies, we regularly post inspiring and informative blogs and interviews on our website, featuring women and parents of all ages and stages in their careers. Artist-focused schemes have so far included our Coaching Crèche where we offer singer parents subsidised vocal coaching in an environment to which they can bring their children, thereby avoiding the cost of childcare on top of coaching fees.
Most notably, in summer 2018 we mounted an opera gala at Opera Holland Park celebrating the wealth of female talent in the industry; all 150 of our conductors, directors, singers, orchestra, répétiteurs and stage management were women. It was an unforgettable evening showcasing many of the finest female artists out there.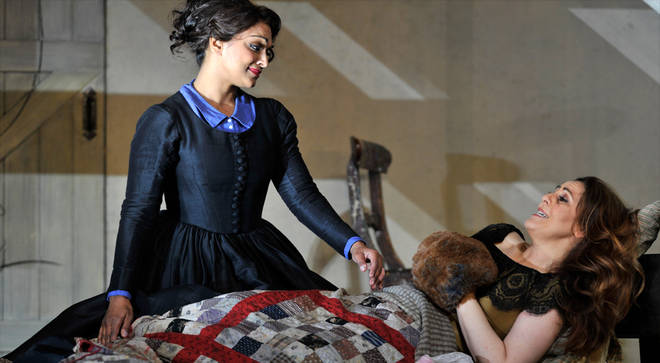 If you could see an opera right now, which would it be and why?
This is a difficult question because I don't think there's an opera that I wouldn't watch! So, I'm going to cheat slightly and say that the opera I'd love to direct right now would be Ethel Smyth's The Wreckers. It's a fantastically evocative piece set on the Atlantic coast in Cornwall. There are echoes of Wagner and Strauss in her writing and perhaps even a little foreshadowing of Britten's Peter Grimes – another powerful opera set on the English coast, but written four decades later.
Equally fascinating is Smyth's grit and determination to get her opera published. She spent five years traipsing around Europe in the early 1900s trying to sell her work to the opera houses' male gate-keepers. There are three versions of the libretto; initially written in French, it was eventually premiered in Leipzig with a German translation and dramatic cuts to the original composition that Smyth didn't approve of. It wasn't until three years later that Thomas Beecham's championship of the work finally secured its UK premiere in an English translation. My list of 'operas I'd love to direct' changes constantly but this has remained at the top for quite a while.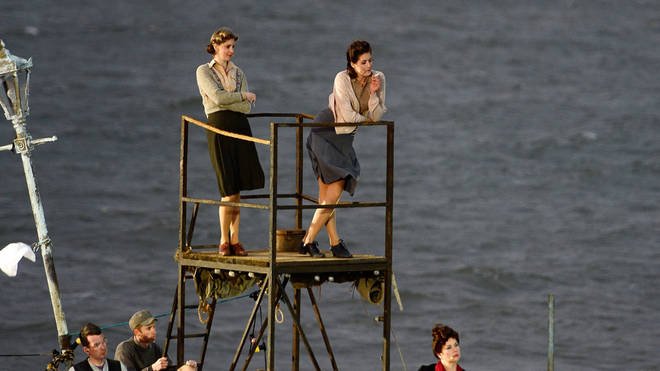 If you could give one piece of advice to women and parents hoping to make it in opera, what would it be?
Be resilient! The freelance life can be really tough, and especially so if you have dependants. There will be disappointments, and there will be frustrations. But opera can also be inspiring and will definitely feed your soul. Use the knock-backs to fuel your passion, drive and determination; each time you don't get the outcome you intended, you learn something about yourself or your craft.
Keep track of what SWAP'ra are up to on Twitter and Facebook. You can also sign up to their mailing list at swap-ra.org.