These graphs reveal a worrying gender disparity in the world's top orchestras
26 October 2018, 12:15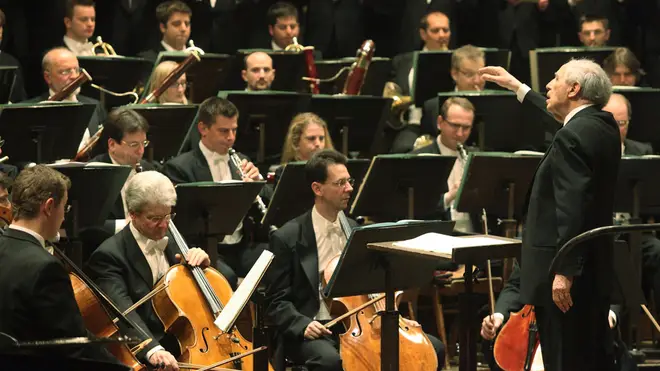 A new piece of research conducted by Quartz reveals the gender composition of each instrument section in the world's greatest orchestras – and the results are stark.
In August 2018, Quartz at Work gathered data from 22 of the world's top orchestras, including the Berlin Philharmonic, Vienna Philharmonic and Royal Liverpool Philharmonic Orchestra.
Of the 2,438 full-time musicians Quartz studied, 1,677 (69 per cent) were men. In certain sections of the orchestra, the gender disparity was much greater.
Bassoon (86 per cent male), double bass (95 per cent) and timpani (96 per cent) players are predominantly men. Meanwhile, just one of 103 trumpeters in the 22 top orchestras is female, and there are no women trombone or tuba players.
Only the harp is significantly skewed in the other direction (94 per cent), while 57 per cent of flautists and 52 per cent of violinists are women.
Amy Phelps, a cello instructor who wrote her PhD thesis on gender discrimination in orchestras, told Quartz at Work the results of this study seem to hark back to old prejudices from the 19th century or earlier.
Historically, she says, women have been discouraged from playing instruments that might distort their facial features (i.e. brass and wind instruments), as well as instruments that require supposedly unladylike postures like cellos, which are held between the knees, and instruments that are considered heavy or powerful.
"The instruments they identified as male are the louder, bigger instruments," Amy told Quartz. "Our society does not want women to be loud."
Jesse Rosen, the president of the League of American Orchestras, told Quartz that in the 1970s, he and his fellow trombone students "had no use of women playing trumpet or trombone."
"We thought low brass was the pinnacle of masculinity," Rosen said. "We thought brass had to be loud and strong, and I doubt we were unique."
Rosen has since become an advocate for gender parity, and while elite orchestras remain predominantly male, of the 703 professional and amateur orchestras represented by the League of American Orchestra, 48 per cent of the players are women.
When women are limited to playing certain instruments, the whole classical music world loses out, Rosen told Quartz. What if a woman has potential to become a great trumpeter, but she is never given the opportunity because she was discouraged from playing her first instrument of choice?
"Why should the world of brass playing be denied the talent that's out there?" he said.
Gendering instruments also creates economic barriers, Quartz reveals. Principal musicians – leaders of an instrument section – are paid more, so if fewer instruments are made available to women, their potential to access the orchestra's highest-paying jobs is significantly reduced.
The study found orchestra leaders – or front-desk violinists – and associate leaders are predominantly male: 85 per cent and 79 per cent respectively.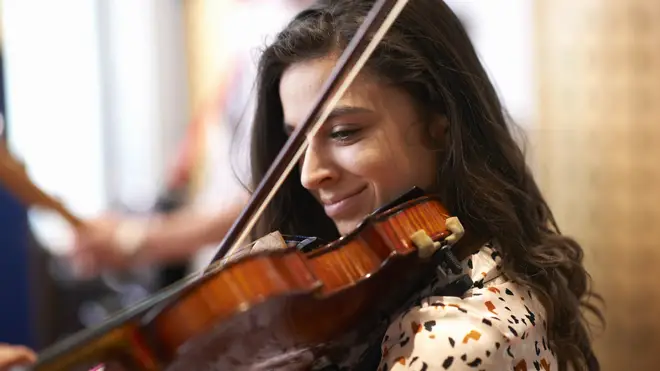 Quartz also revealed young girls often feel discouraged from taking up certain instruments, should they be judged as 'unfeminine'.
Sarah Willis, who grew up in Surrey, UK, wanted to play the French horn. She told theArtsDesk.com: "The teacher at school said, 'Well we have a horn, but that's not for you because that's something for the boys.' So I said I wanted to play that." Willis is now the sole female brass player at the Berlin Philharmonic Orchestra.
Analysing all the figures from all the orchestras in the study, the Vienna Philharmonic Orchestra was found to have the highest gender imbalance, with only 12 per cent of its musicians women.
The London Philharmonic Orchestra has the highest proportion of women (42 per cent), and is the closest orchestra to achieving gender parity.
Phelps, the cello instructor, told Quartz the best way to influence women's instrument choices is seeing other female musicians taking the top jobs in the orchestra. Having role models is so important, she says, because "I still hear horror stories from friends who are student musicians, who are told 'you sound like a girl'."
Read more about the results of the study at Quartz.com