10 incredible 20th-century classical works that would change music forever
3 August 2021, 11:22 | Updated: 3 August 2021, 11:33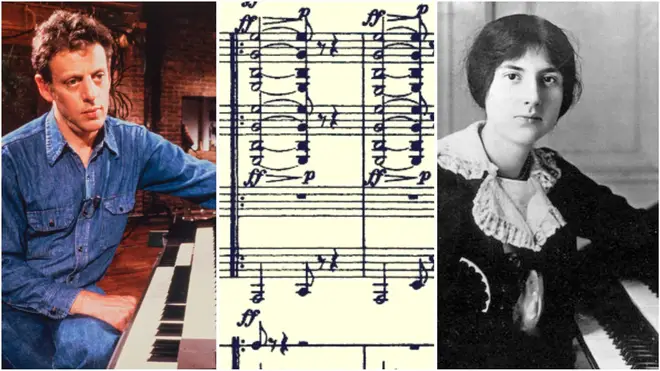 From Claude Debussy to Leonard Bernstein, we celebrate some of the very best music written after 1900, through the lens of ten landmark works.
The 20th century ushered in a period of drastic experimentation in classical music.
20th-century music is defined by new, innovative approaches to tone and instrumentation, as much as it is by composers and musicians seeking the most melodious, comforting music possible to try to express human emotion and meaning in a fast-changing and increasingly mechanised world.
The 20th century saw the establishment of Sigmund Freud's psychoanalysis, two world wars, huge social change, the invention of nuclear power, political upheaval, the birth of space exploration, and the inauguration and proliferation of early digital technology. Music could do nothing but respond to all of this – whether consciously, or otherwise.
As John Suchet pays tribute to 20th-century classical legends all this week on the Classic FM Concert, here are ten landmark 20th-century works that would define and change classical music forever.
Read more: 10 of the best 20th-century composers
Claude Debussy: Pelléas Et Mélisande (1902)

Pelléas Et Mélisande was the only opera impressionist composer Debussy wrote. With his librettist, the Belgian poet and playwright Maurice Maeterlinck, the composer explored the human psyche and supernatural themes in the piece. He and Maeterlinck have cited taking inspiration from Edgar Allan Poe's dark and disturbing short story The Fall of the House of Usher around the time they conceived the opera.

PELLÉAS ET MÉLISANDE Debussy – Grand Théâtre de Genève

Gustav Mahler: Symphony No. 6 (1904)

Gustav Mahler composed his sixth symphony at a prosperous time in his life, after he'd married the Austrian-American composer, author, and socialite Alma Schindler, and had his second child. The four-movement work is no less doused in uncertainty and angst, and is one of Mahler's greatest masterpieces, praised by fellow 20th-century great Alban Berg as being the "only one Sixth, notwithstanding [Beethoven's] 'Pastoral'." Better than Beethoven? Strong praise indeed.

Mahler: Symphony No. 6 / Rattle · Berliner Philharmoniker

Lili Boulanger: Faust et Hélène (1912)

Lili Boulanger was the sister of the famous pedagogue Nadia Boulanger, and the first female composer to win the Prix de Rome composition prize. The piece she won with is Faust et Hélène, a choral cantata with text based on Goethe's Faust, written by Eugene Adenis. A piece based on what is considered the greatest work of German literature, written by a woman at a time where equal rights were only just getting going in terms of being fought for – which won a prize as prestigious as the Prix – sums up so much about this period in history and music. Sadly, the genius Lili died very young, at the age of just 24, after suffering with intestinal tuberculosis.

Read more: Meet Nadia Boulanger, the inspiring woman behind the 20th century's greatest composers

Igor Stravinsky: The Rite of Spring (1913)

Russian composer Igor Stravinsky's crowning masterpiece was penned in the 20th century. The Rite of Spring is a ballet composed by Stravinsky for Sergei's Diaghilev's Ballet Russes company. It features incredibly forward-thinking music and tackles a sacrificial pagan ritual, in which a virgin dances herself to death, through avant garde techniques. It was controversial when it was written, reportedly causing a riot when it premiered in Paris, but it undoubtedly changed classical music forever.

Le Sacre du printemps / The Rite of Spring - Ballets Russes

George Gershwin: Rhapsody in Blue (1924)

Just over ten years later, a man making eyebrows rise, by nudging jazz into the classical world, composed a symphonic piece that made the musical establishment really start to pay attention. Gershwin's 'orchestral jazz' piece Rhapsody in Blue brings a flashy solo piano part together with jazz band – and later orchestral – forces, and represents through rich music the 20th century's transformative Jazz Age, and a new era in America's classical music history.

Rhapsody in Blue on piccolo trumpet

William Grant Still: Symphony No. 1 (1930)

American composer Grant Still's Symphony No. 1 represents a landmark victory when it comes to social and racial representation in classical music: when Rochester Philharmonic performed it in 1931, the piece landed in the history books as the first by a Black composer to be played by a major US orchestra. Less than a decade later, Grant Still was standing on the podium of the world-famous Hollywood Bowl to conduct the masterpiece himself. It's a powerful work that more than stands up to its inexpressibly important place in music history.

Read more: 9 Black composers who changed the course of classical music history

Gustavo Dudamel - LA Phil SOUND/STAGE: William Grant Still, Afro-American Symphony, II. "Sorrow"

Pierre Boulez: Le Marteau sans maître (1955)

Pierre Boulez was one of the most important modernist composers of the 20th century, and a revered conductor. Among his most groundbreaking works is Le Marteau sans maître, which is a vocal and instrumental piece for alto and flute, viola, guitar, vibraphone, and percussion. The piece has nine movements and "the text is partially sung, partially interpreted through purely instrumental passages", Boulez himself explained. It's a serialist piece (i.e. using notes based on strict rules and patterns, instead of being guided by melody and conventional harmony) and draws interesting sounds out of the instruments. Not the most easy or melodious listen, but 20th-century music isn't 20th-century music without Boulez.

Pierre Boulez - Le Marteau sans maître, INSOMNIO cond. Ulrich Pöhl

Leonard Bernstein: West Side Story (1957)

Conductor and composer Leonard Bernstein teamed up with lyricist Stephen Sondheim for his musical, West Side Story. The music ingeniously blends jazz with Latin rhythms and orchestral scoring principles, as well as strong operatic vocals. West Side Story was nominated for the 1958 Tony Award, and it won 10 Academy Awards when it was made into a film in 1961, still with that explosive Bernstein score.

Read more: Everything to know about Steven Spielberg's 2021 West Side Story remake

Bernstein: Symphonic Dances from »West Side Story« ∙ hr-Sinfonieorchester ∙ Andrés Orozco-Estrada

Benjamin Britten: War Requiem (1962)

The War Requiem, among the most famous of English composer Britten's works, was commissioned to mark the consecration of Coventry Cathedral, which had been reconstructed after World War Two bombing. The music poignantly sets the traditional Latin text of the Requiem Mass alongside powerful war poetry by English poet and soldier Wilfred Owen.

"War Requiem" by Benjamin Britten - NDR Radiophilharmonie – ARTE Concert

Philip Glass: Violin Concerto (1987)

Philip Glass created an entirely new sound for music through his unique brand of minimalism. At a time when 20th-century experimentalism had thrown the classical music rule book totally out of the window and things were getting super complicated, composers like Glass pushed back on this complexity, and kept their music simple. So simple, in the case of minimalism, that they built blocks of repeated notes and patterns over slow-moving melodies that make for hypnotic, but easy listening. The beautiful first Violin Concerto Philip Glass wrote is exemplary, and the second movement is sublime.

MSU Symphony Orchestra - Philip Glass' Violin Concerto No. 1 feat. Yvonne Lam, Violin | 9.27.2019
This week's Classic FM Concert with John Suchet features classical legends from the 20th century – listen here on Global Player.