Igor Stravinsky (1882-1971)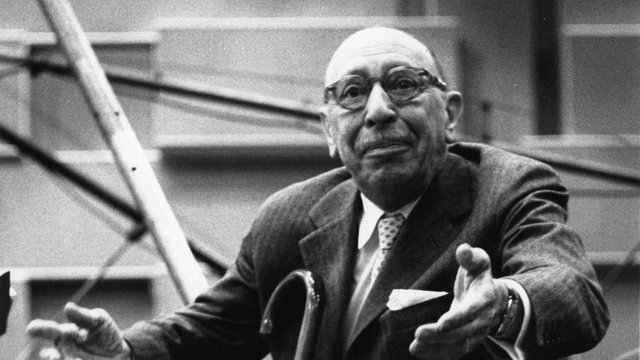 Biography
Life and Music

Stravinsky composed masterpieces in almost every genre, most notably an incomparable series of ballet scores.

He discovered a way of rethinking the creative ideals of the 17th and 18th centuries in a thoroughly contemporary idiom and, in doing so, hit upon one of the most vital and far-reaching movements of the last 100 years: Neo-Classicism.

Without Stravinsky the history of 20th-century music would have turned out quite differently.

Although his father was a distinguished bass singer and the young Stravinsky was given every opportunity as a child, Stravinsky hardly showed the kind of unblinkered passion for music which one normally associates with a great composer. Indeed, he looked set for a career in jurisprudence until he met Rimsky-Korsakov, who immediately recognised he had a talent for composition and offered to teach him.

Stravinsky's big break, the ballet The Firebird, came out of the blue. He was commissioned to compose the music only because Anatoly Lyadov let down the impresario Serge Diaghilev at the last minute.

The premiere of Stravinsky's The Rite of Spring, in Paris in June 1913, caused a sensation, and Stravinsky was catapulted from obscurity to stardom literally overnight. The notorious performance, interrupted throughout by a hail of farmyard noises from the gallery, ended in chaos with rival factions shouting abuse at each other, and the conductor and musicians fleeing in disarray.

It is one of the miracles of Stravinsky's output that while each and every piece could be by no one else, no two works sound remotely the same.

Did you know?

In 1942, the great ballet dancer-choreographer George Ballanchine commissioned Stravinsky to write a short piece of music for a ballet with elephants, during which one would lift Ballanchine's then wife, Vera Zorina, up on to its back.
View more
Read more about Strivinsky