Stephen Sondheim turns 90: Meryl Streep, Patti LuPone star in virtual celebration concert
21 April 2020, 17:34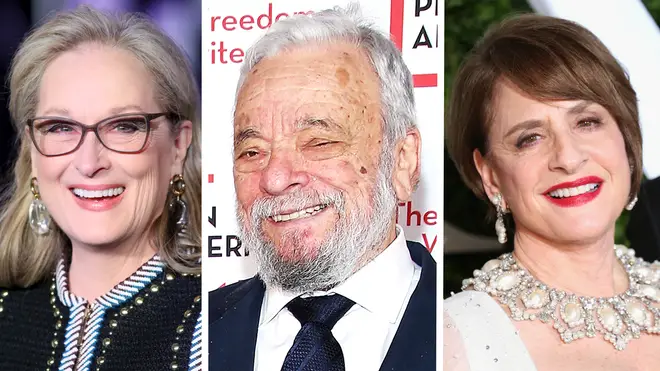 With the coronavirus pandemic ongoing, stars are gathering online to celebrate the man who "reinvented the American musical".
This weekend, some of Hollywood and Broadway's best-loved stars will be coming together to celebrate the 90th birthday of American musical theatre composer and lyricist, Stephen Sondheim, in a glittering virtual tribute.
Hosted by Broadway veteran, Raúl Esparza – who forged a close relationship with Sondheim after appearing as Bobby in the Tony-winning 2006 revival of Company – the prestigious event takes place online as the COVID-19 lockdown continues worldwide.
Titled 'Take Me to the World: A Sondheim 90th Birthday Celebration', the show's spectacular line-up includes performances from Academy Award-winning actress, Meryl Streep (Mamma Mia!, The Devil Wears Prada), Bernadette Peters (Annie Get Your Gun, Follies), Patti LuPone (Evita, Les Misérables) and composer Stephen Schwartz.
They will be joined by Audra McDonald, Christine Baranski, Kristin Chenoweth, Donna Murphy, Mandy Patinkin and Sutton Foster among others – making it a memorable night for fans of the stage and screen.
Read more: Hamilton to Oklahoma! – watch Broadway and West End shows from home >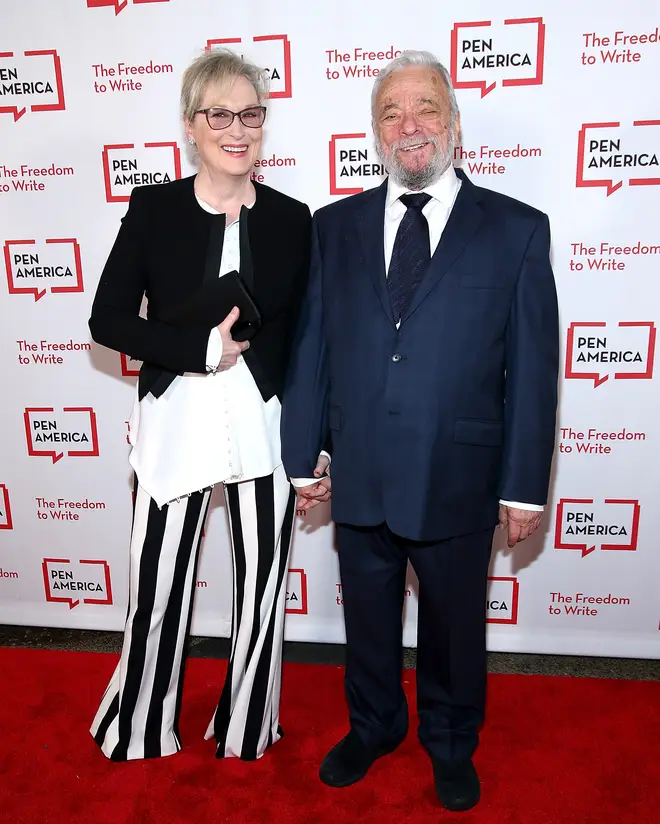 To celebrate Sondheim's 90th in style – albeit remotely – some of his most popular works will be played and performed during the event, paying tribute to his incredible, long-standing career in musical theatre.
They will be led by conductor and music director, Mary-Mitchell Campbell, and Paul Wontorek, editor-in-chief at Broadway.com, whose years of combined experience in the industry make them a fitting choice.
From West Side Story (1957), and Gypsy (1959) to Company (1970) and Passion (1994), the composer's multi award-winning scores have become a worldwide success.
Former US President, Barack Obama, said during a speech: "Stephen's music is so beautiful, his lyrics so precise, that even as he exposes the imperfections of everyday life, he transcends them. We transcend them.  
"Put simply, Stephen reinvented the American musical. He's loomed large over more than six decades in the theatre. And with revivals from Broadway to the big screen, he is still here, pulling us up short, and giving us support for "being alive."
Top 10 Ultimate Stephen Sondheim Musicals
In a recent statement, Esparza spoke of his excitement for the upcoming celebration: "The world is in a hard place, and we are all searching for something great. Well, Stephen Sondheim is greatness personified.
"So, we've assembled a group of people who love Steve and have worked with Steve and have been inspired by Steve to sing his music and share some joy and some heartache together. We may be far from Broadway right now, but Broadway is never far from us."
He continued: "Besides, Stephen Sondheim turned 90. How many times do you get to be 90? Eleven? So come on, say it, get it over with, come on, quick… happy birthday."
'Take Me to the World: A Sondheim 90th Birthday Celebration' will be broadcast live on broadway.com or YouTube at 8pm ET on Sunday 26 April (1am BST on Monday 27 April), fundraising for Artists Striving to End Poverty.