10 tips for becoming a great conductor
14 February 2018, 16:58 | Updated: 14 February 2018, 17:00
'Being a conductor is hard. It doesn't get any easier,' Sir Simon Rattle once said. However, there are a few tips and tricks that can help you along the way. Here's what the world's greatest maestros had to say…
1. Immerse yourself in life
Music director of the London Symphony Orchestra, Sir Simon Rattle said: "Listen to everything. Listen to all kinds of music. Read everything. Go and see any art gallery you can, go and walk in nature".
The whole of life goes into music, so the more you put into yourself and not just music, the more you'll be able to give back to the music.
2. Don't give in to the nerves
"Nerves are inescapable, but you simply have to go through with it – even when death or dental work sound like better options," says Rattle.
"You have to be so secure in what you're doing that you know you can still give whatever message you need to give, despite it. Just be as good as you are, and accept that that's what it is. Yes, you're nervous – but the music is more important at the end of it."
Most importantly, don't forget to breathe, says Mirga Gražinytė-Tyla, music director of the City of Birmingham Symphony Orchestra. "Breathing can affect your mind, and it has the power to bring everything together onstage."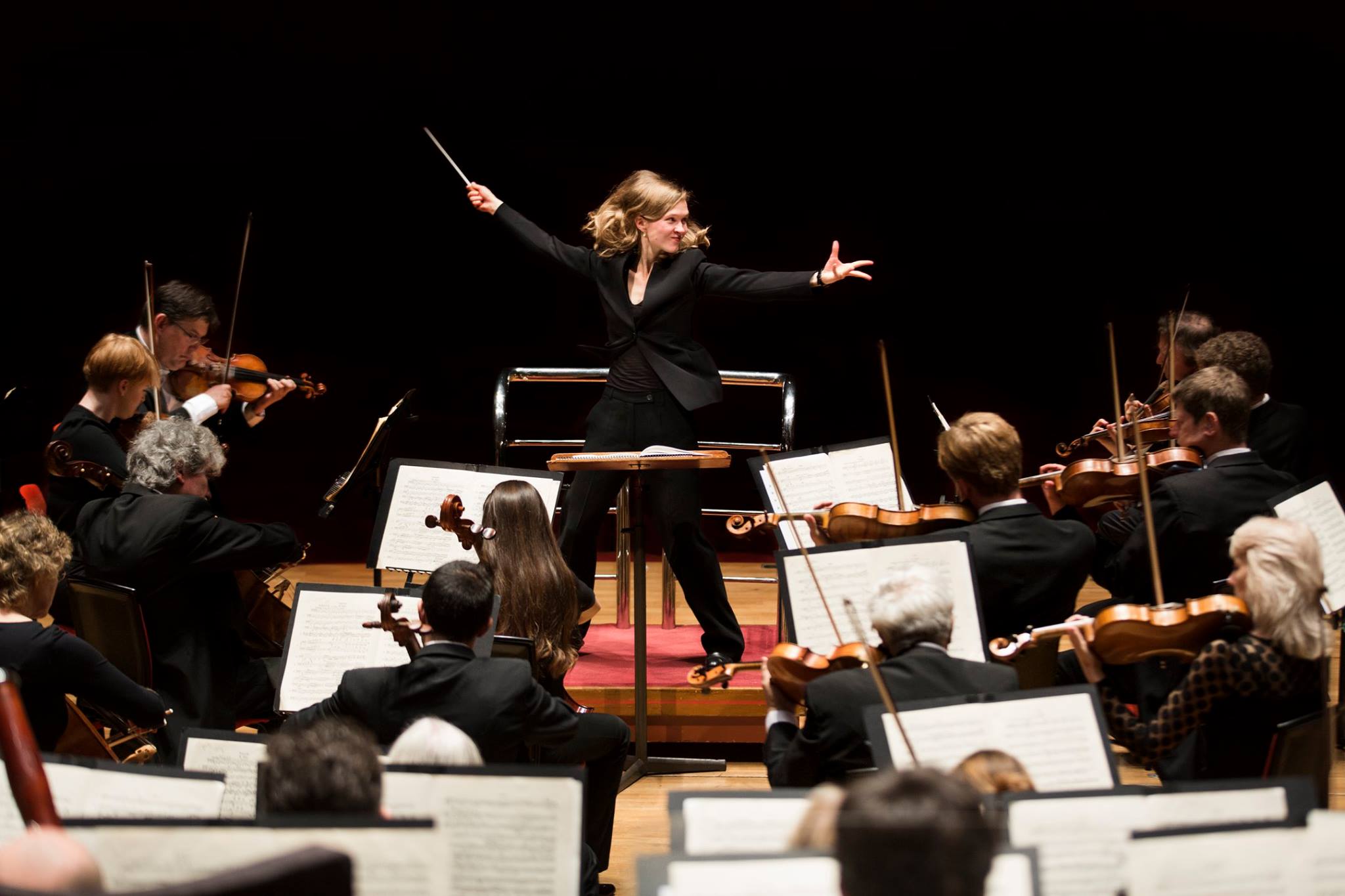 3. Practise
"Try it out, do it as much as possible," says Uruguayan conductor and composer José Serebrier. Much like playing an instrument, the only way to get better is by spending lots of time on it.
Of course, conducting isn't easy to practise on your own. But it helps if you can play an instrument yourself. As Rattle says: 'Play yourself, and if you can't – listen to others playing'.
4. Get comfortable being the messenger
"[Conducting] is about being the messenger for the composer, and understanding why they wrote every note in that piece," says Marin Alsop, music director of the Baltimore Symphony Orchestra and the São Paulo State Symphony Orchestra. "Then, you need to convey that to 100 musicians, get them all on the same page, and then get that message out to the audience."
José Serebrier learned early in his career that "the conductor must transmit what they're feeling a split second before the orchestra plays – because if you do it at the same time, it's too late."
5. Learn to use a baton
Ever thought conducting was just about waving your arms? Marin Alsop thinks that, for clarity, it is essential to use a baton – and to find one that you're comfortable with, so it feels simply like an extension of your arm.
"It's very hard for 200 musicians to focus on someone's hand," she says. "So, the baton really serves as the focal point. You should use it like a remote control – press the button and you get the result."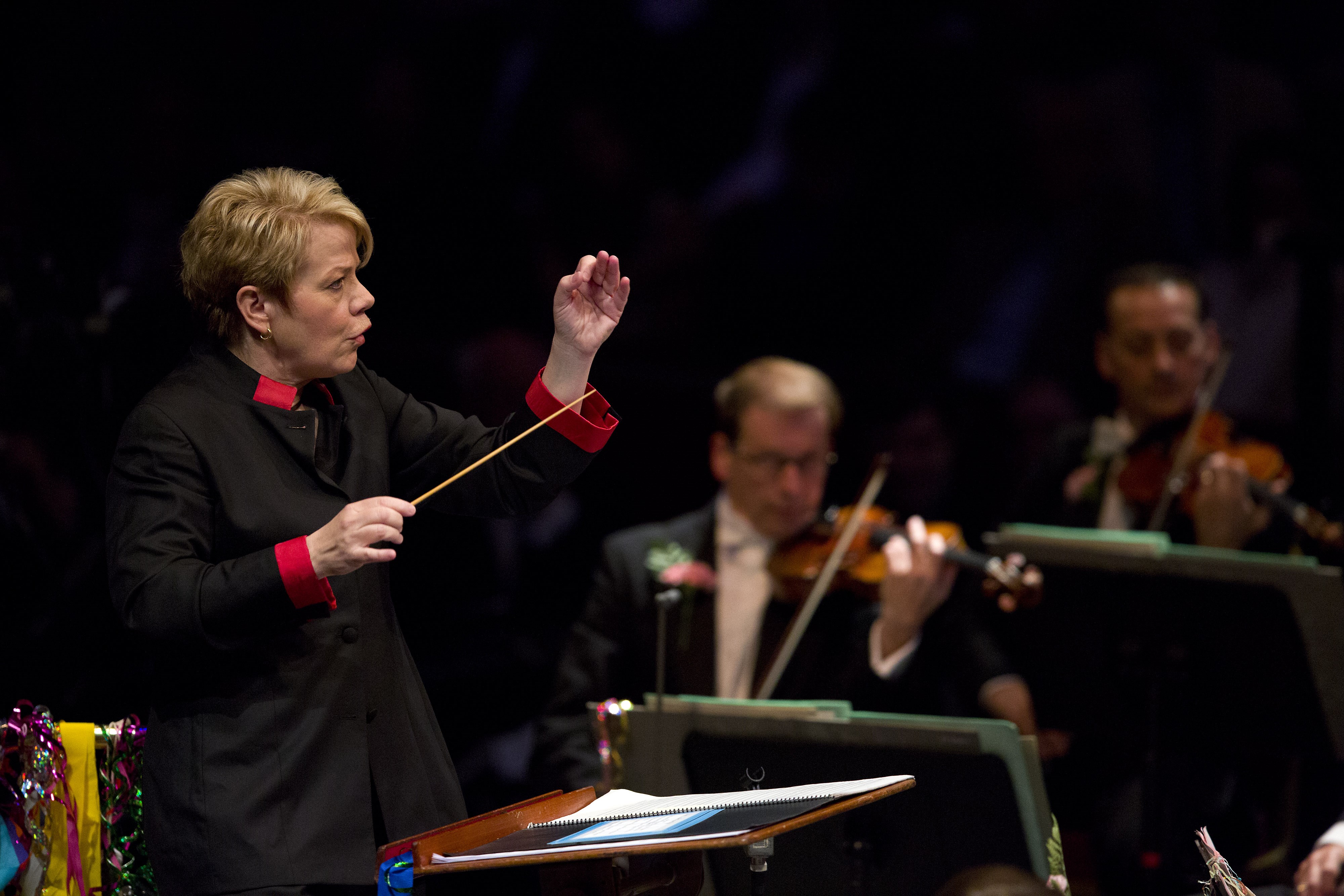 16 steps to being an absolutely epic conductor
Pianist and conductor Vladimir Ashkenazy shares his advice for young conductors
6. Learn to play an instrument
To understand the orchestra, it's helpful to be able to play at least one instrument yourself. José Serebrier says, "all conductors must be able to play the piano, and they should also know how to play a string instrument."
7. Join a choir or orchestra
"If you're a teenager now or slightly younger, just join a choir as soon as you can," says choral conductor Stephen Layton.
"It's a good way to get into choral music, but also, it's a fantastic social opportunity, an opportunity to work with other people as a team. You make friends, you learn when to sing softly, when to take a breath – and teamwork skills. You learn very well in a choir how to work with people, because the sum of the parts is greater than the individual."
8. Don't forget to lead
Although it's easy to feel outnumbered (and possibly a bit overwhelmed) by an orchestra of over 100 musicians, it's important to try not to feel submissive to the people in front of you – "they are waiting for the conductor to give inspiration," says Riccardo Chailly.
"The orchestra is a human instrument that needs a great deal of care daily. Try to contain their own artistic views and qualities into your interpretation."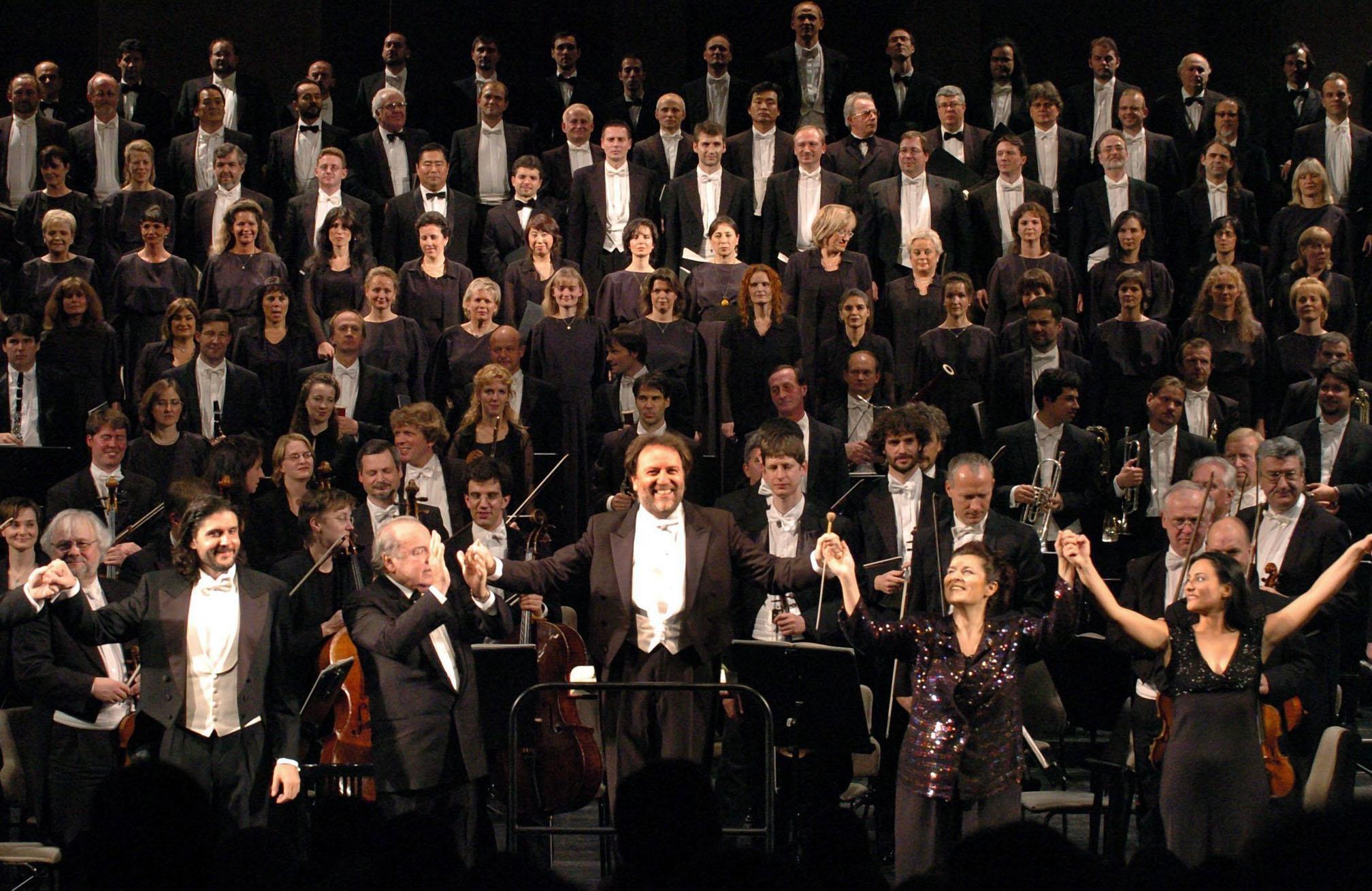 9. Make sure it's something you want to do for life
"The first thing any young musician should ask themselves is: do they want to be in this profession and are they aware of what they're getting into?" says Paavo Järvi, the Estonian conductor.
"Most musicians end up being musicians because they love music. But 'do you want to spend your life doing this?' is not very often asked. People don't think about the realities of playing in an orchestra or, as a pianist, practising hours on end in a practice room.
"So make sure you want to do it, because it is a great, great art, but sometimes it can be quite complicated professionally."
10. Remember to enjoy the music
It's easy to get wrapped up in the learning process – but remember to feel and love the music you're conducting.
"My teacher Leonard Bernstein once said, 'you have to do your homework and be very prepared, but when you stand on the podium throw it all out of your head and feel'," Paavo Järvi told us.
"And I think that's a very liberating piece of advice."