Brits rapper Dave is a classically trained pianist who loves movie soundtracks
20 February 2020, 12:35 | Updated: 20 February 2020, 13:25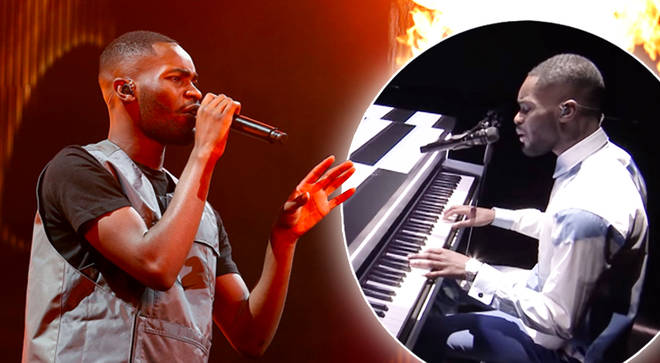 The rap star of this year's BRIT Awards is also a self-taught, classically-trained pianist…
Dave, a London-born rapper, gave a moving performance at Tuesday's BRITs of his single 'Black' – whose hard-hitting, provocative lyrics made one journalist describe it as "the most important performance in the history of the Brits".
Accompanying himself on the piano, the 21-year-old rap artist gave an honest, vulnerable performance on a night that also saw him bag the coveted Album of the Year award.
Also known as Santan Dave, Dave's real name is David Orobosa Omoregie. He scooped the award for his debut release Psychodrama, a soundtrack which centres around his experiences of being raised in South London.
His personal, often intimate lyrics, along with his political messaging and that viral Glastonbury set, saw the rapper's fame soar. But did you know Dave is also a classically-trained musician who has a deep love for film soundtracks?
He loves film soundtracks

In previous interviews, the rapper has enthused about his love for film soundtracks, with a particular admiration for cinematic scoring legend Hans Zimmer.

"I love Hans Zimmer, the score for the Dark Knight Rises is one of my favourites," he told I-D.

"I also like Man Of Steel. Inception. Interstellar. Braveheart. Transformers; Steve Jablovski with Arrival to Earth. Schindler's List too, that's beautiful."

Read more: Hans Zimmer performs 'No Time to Die' at the BRITs >

Dave has also said his favourite song is one of the maestro's lively heroic tunes, saying:

"[My favourite song is] probably Hans Zimmer's Like a 'Dog Chasing Cars'. It's from the Dark Knight."

He's also a grade 7 pianist

His lyrical poetry, and the slower tempo of his music (compared to fellow UK rappers), showcase Dave's musical innovation and versatility.

"I've always listened to different styles of music to make sure I'm balanced. I feel like if you only listen to your type of music you can never go outside of it," Dave told I-D.

But the pop, grime and Afrobeats artist is also a classically-trained pianist – who passed his grade seven piano exam years ago.

Read more: Lizzo the hip-hop flautist is bringing classical music to new audiences >

It all started when Dave's mum bought him a digital piano when he was 14 years old, which, teamed with his admiration for movie soundtracks and anime music, inspired the teenager to learn the instrument.

"The piano is an instrument I've always loved and so I taught myself," Dave said. "I used to spend four or five hours a day practicing, though that's dropped down a bit recently."

Dave and a friend of his, he recalls in an interview with The Guardian, used to spur each other on by picking a piece of music, finding the sheet music online and practising it. They'd compete to see who could play it best.