Great Italian composer Ennio Morricone dies, aged 91
6 July 2020, 11:01 | Updated: 6 July 2020, 11:06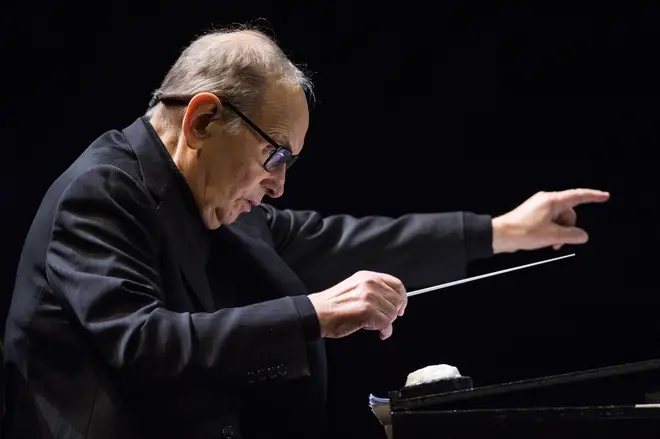 The legendary movie music composer of evocative film scores 'The Mission', 'Cinema Paradiso' has passed away.
One of cinema's most prolific and influential composers, Ennio Morricone, has died following complications from a fall at the age of 91.
Morricone wrote the scores for more than 500 movies and TV series, as well as over 100 works for the concert hall.
Born in Rome in 1928, the young Morricone began composing at six years old and was encouraged by his family to develop his talent, taking up trumpet lessons. At 12, he enrolled in a four-year harmony programme which he completed within six months.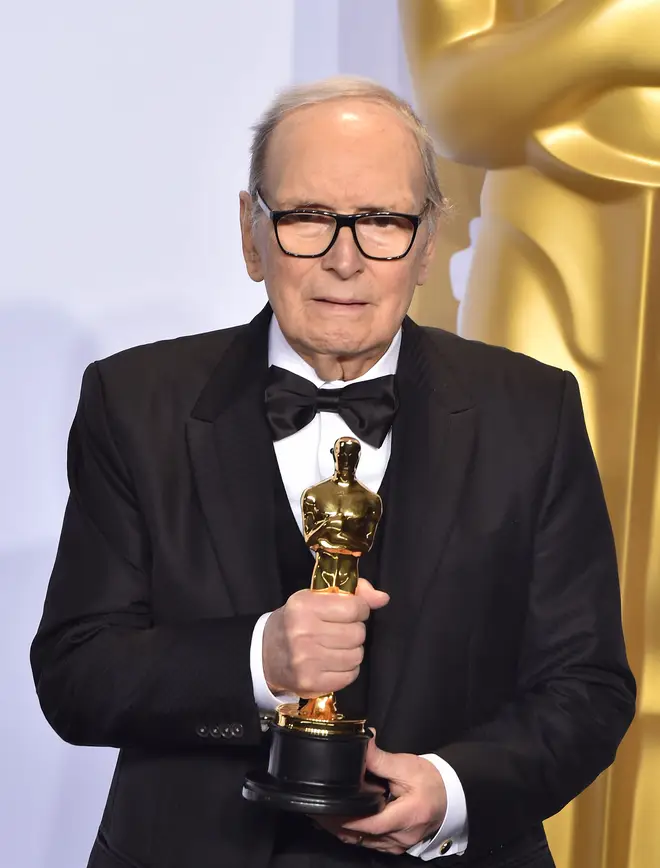 After graduation in 1954, Morricone began to work in classical composition and started out as a studio arranger for RCA, going on to orchestrate more than 500 songs. Morricone's first film scores were mostly light comedies, which included cheerful tunes, pop arrangements and elements of lounge jazz.
But his arrangements intrigued director Sergio Leone who hired Morricone to provide a distinctive score to accompany A Fistful of Dollars. The composer created a whole new sound world for westerns – employing gunshots, whips, whistling, a cappella voices, jew's harp, trumpets, and electric guitar, instead of the conventional orchestra.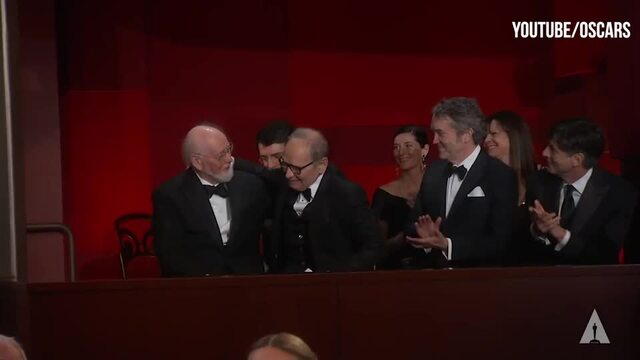 Ennio Morricone wins Best Original Score for "The Hateful Eight"
A subsequent soundtrack – for Once Upon a Time in the West – became one of the best-selling original scores ever, with up to 10 million copies sold.
Morricone's last work for Leone was for the director's final film, the gangster drama Once Upon a Time in America, released in 1984. For it, the composer produced a haunting, romantic score featuring his trademark, wordless, woman's vocal line.
Morricone conducts Morricone
Morricone also achieved commercial success with several other of his compositions, including the theme from The Good, the Bad and the Ugly, and Chi Mai – written for an Italian film but successfully put to use for the television series, The Life and Times of David Lloyd George.
From the late-1970s onwards, Morricone was in much demand in Hollywood, composing music for such directors as John Carpenter, Brian De Palma, Barry Levinson, Mike Nichols and Oliver Stone. He composed the music for a number of Academy Award-winning motion pictures including The Untouchables.
His superb score for The Mission is one of the most artistically and commercially successful scores ever, selling more than 3 million copies worldwide.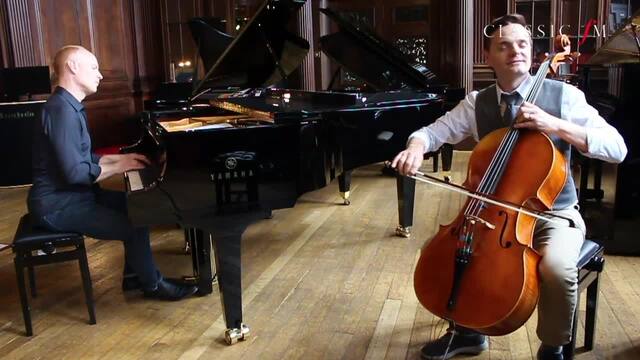 The Piano Guys play The Mission
In recent years, some of Morricone's more obscure music was revived for television and in movies, finding a particular champion in Quentin Tarantino who deployed it in such films as Kill Bill and Django Unchained.
And it was with Quentin Tarantino that Morricone won his first Academy Award for Original Score, for his music to The Hateful Eight in 2016.
Despite his extraordinary success, Morricone never left Rome to write his music and never learned to speak English. He considered himself first and foremost a composer of serious music for the concert hall and was not much bothered about how Hollywood viewed him.
The industry revered him, however, and in 2007 he was given a standing ovation when he was presented with an honorary Oscar 'for his magnificent and multifaceted contributions to the art of film music'.