'Cats' composer Andrew Lloyd Webber playing piano for his cat is the purr-fect tonic
10 August 2020, 12:19 | Updated: 1 September 2020, 15:13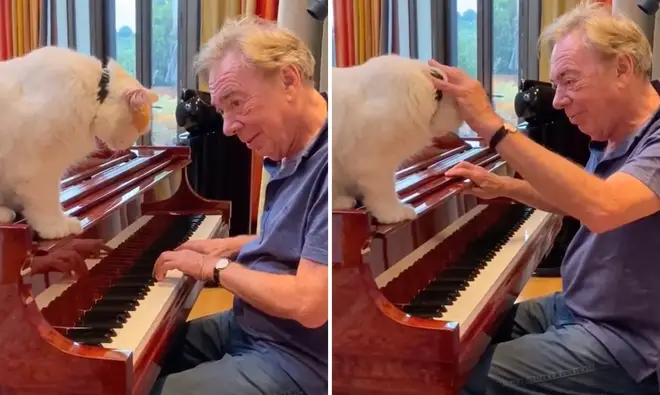 The 'Cats' composer gave a sweet performance of Prokofiev to his four-legged companion in celebration of International Cat Day.
Andrew Lloyd Webber serenaded his cat with a brief performance of Prokofiev's Peter and the Wolf on the weekend – and it's purr-fectly adorable (watch below).
Sitting in front of his gleaming grand piano, the Cats composer gave his own feline, Fez, a special musical treat.
His furry friend sits atop the instrument and gazes down intently at the keys as Lloyd Webber aptly plays 'The Cat' from Prokofiev's symphonic fairy tale. A furry good choice.
The video was shared by the music legend on Saturday (8 August) to celebrate International Cat Day.
Read more: Andrew Lloyd Webber didn't like the Cats movie: 'The whole thing was ridiculous' >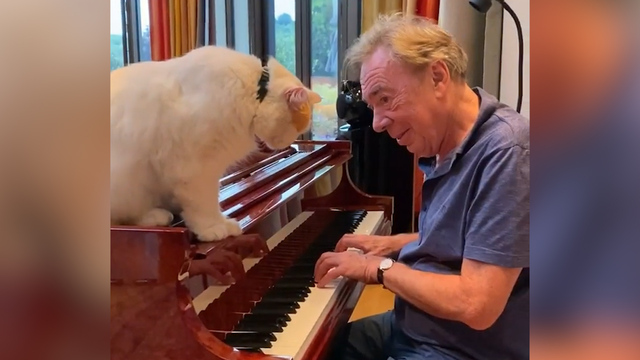 Andrew Lloyd Webber plays piano to his cat in adorable Instagram post
After he's finished playing the brief piece, Lloyd Webber says, "He's a very musical cat today", before going on to give the catto a loving stroke.
The post's caption on Instagram adds: "I hope all your cats are enjoying a spoiling day!"
Cats, Prokofiev and Andrew Lloyd Webber – what more could we ask for?