Virtual Benedetti Sessions: How do I join in with Nicola Benedetti's mass tutorials, and what pieces will I learn?
24 June 2020, 15:16 | Updated: 24 June 2020, 15:21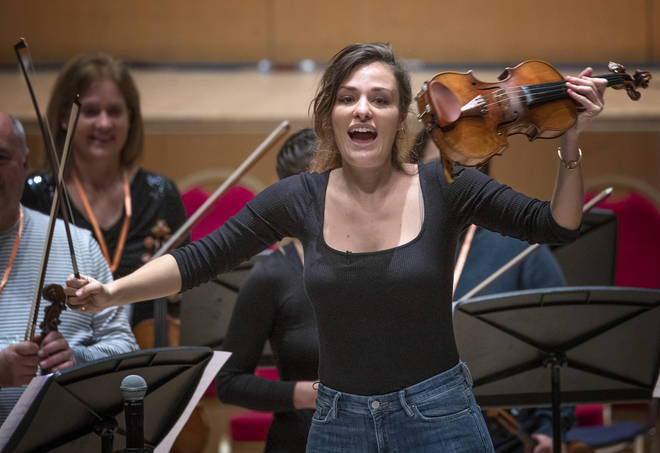 Violinist Nicola Benedetti and her talented team of Benedetti Foundation tutors have launched online mass tutorials – here's everything you need to know.
Violinist Nicola Benedetti is a passionate advocate for music education, and she has launched an online version of the Benedetti Foundation – founded in 2019 to 'unite, inspire and educate' – to give the world free access to mass tutorials from Benedetti Foundation tutors during the ongoing coronavirus pandemic.
The Virtual Benedetti Foundation offered three weeks of consistent online tuition and inspiration between 11 and 31 May, with all live sessions leading up to a final weekend of activity celebrating the coming together of the global music community.
And now, Virtual Mini Sessions with the Benedetti Foundation have been announced (see below).
It's all aimed at musicians of all ages and stages, and from all over the world, and is a great way to recapture a sense of togetherness in uncertain times.
Read more: Violinist Nicola Benedetti launches mass tutorials for everyone online >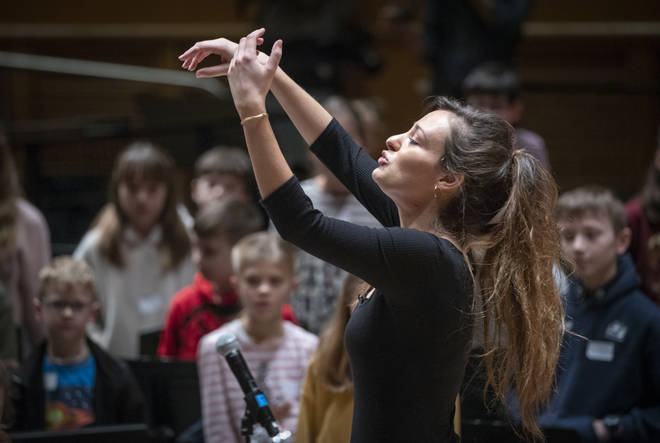 Benedetti said: "This is a difficult time for everyone – the pandemic has affected every corner of our lives. I have a desire to make sure we are being as active as possible in the most helpful and serious way.
"We hope for a collective moment, not just of music appreciation, but a sort of meditation and reflection of these unparalleled times whilst, of course celebrating the wonderful and collective achievement of young musicians all over the world."
The tutorials were broken down by player level – from absolute beginners to music college and university students, and beyond – and see musicians of all abilities learning pieces that include the beautiful Fantasia on a Theme by Thomas Tallis by Vaughan-Williams.
Read more: Best classical music live-streams this week >
How can I join in the Virtual Benedetti Sessions?
Head to BenedettiFoundation.org and hit 'Find out more' to find the level of virtual session workshop you would like to join.
The timings of each session will be listed once you click in, so note them down and join in live on the Benedetti Foundation Facebook Page, Nicola Benedetti's YouTube Channel or Zoom (for those who signed up in advance) at the allocated times.
You can also hit 'View Music' to get the score you need, and play along with the pieces at any time on the website itself – the on-demand way of doing it.
What music will be included in the Virtual Benedetti Sessions?
As well as Vaughan Williams' Fantasia on a Theme by Thomas Tallis (join in with the world's first 'virtual rehearsal' of the piece with conductor Karina Canellakas above) you can play a unique arrangement of Paganini's Caprice No. 24 in a special arrangement by the Ayoub Sisters, Warlock's Capriol Suite ('Mattachins') and Tchaikovsky's devilish string sextet Souvenir de Florence (4th movement).
These are all available at various levels (described in 'How do I join...' above) which include arrangements of the different pieces for different abilities.
When is the Benedetti Foundation's Grand Finale performance?
The Virtual Benedetti Sessions concluded with a weekend of playing celebrating the previous three weeks, with a Grand Finale that took place at 4pm on Sunday 31 May.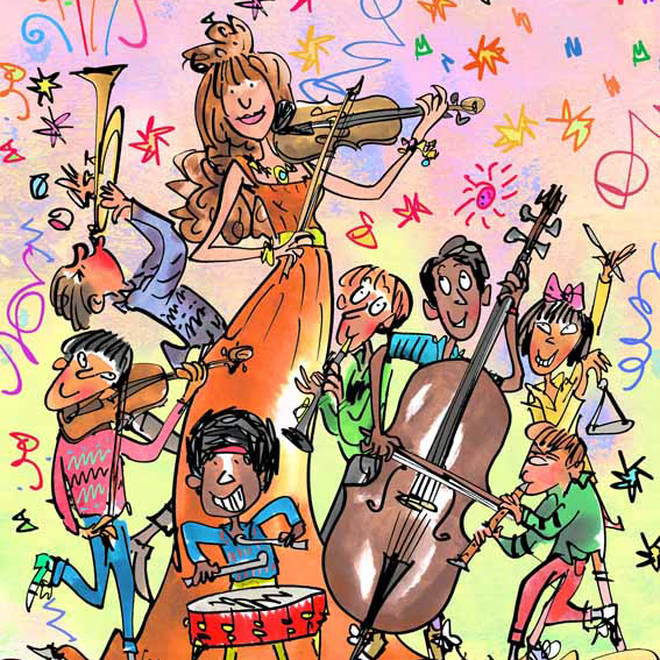 What are the Virtual Mini Sessions?
In June, following the success of the Virtual Benedetti Sessions in May 2020, the Benedetti Foundation announced a series of "mini" sessions for July and August 2020 – short workshops designed to provide in-depth and detailed explorations of a wide variety of topics, from vibrato to 'shifty shifts', as Nicola calls them!
There will be sessions ranging from those aimed at young children, music college students and graduates, to those for instrument tutors and primary school teachers.
You can sign up at benedettifoundation.org/mini-sessions. Note that there is a small admin fee, but a bursary is available to cover this so nobody is excluded.
Visit: www.benedettifoundation.org to find out more.