Nicola Benedetti plays emotional 'Farewell to Stromness' violin solo at King's Scottish Coronation
5 July 2023, 17:04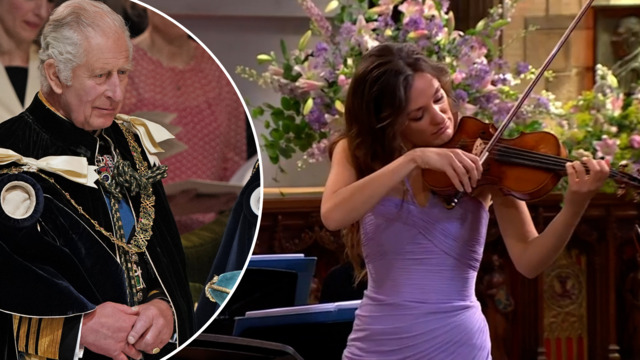 Nicola Benedetti plays 'Farewell to Stromness' at King's Scottish Coronation
Alongside the 15th-century crown jewels of Scotland at King Charles III's Edinburgh service – a rare gem of a performance from the nation's much-admired star violinist...
Ancient and modern came together in music in this stunning performance, as part of a 400-year-old ceremony in Edinburgh to mark King Charles' Scottish 'Coronation'.
The National Service of Thanksgiving took place at St Giles' Cathedral in the Scottish capital on Wednesday (5 July). And among a host of music-making, one of the most moving moments came when one of Scotland's finest musicians played an arrangement of a much-loved melody from Scottish shores.
Ayrshire-born violinist Nicola Benedetti is now a household name, with her devotion to classical music as strong as her campaigns for music education. She is no stranger to big musical performances, and this moment before a nation and a new King was very special indeed.
With the players of The Honours of Scotland Ensemble, Benedetti performed a violin and strings arrangement of a piece which immediately evoked her country. Farewell to Stromness by composer Peter Maxwell Davies tells of the peaceful power of the land and sea in the Orkney Islands, north of the Scottish Mainland.
Within the ancient stone of St Giles', the music soared in a very special, and uniquely Scottish way. Watch above.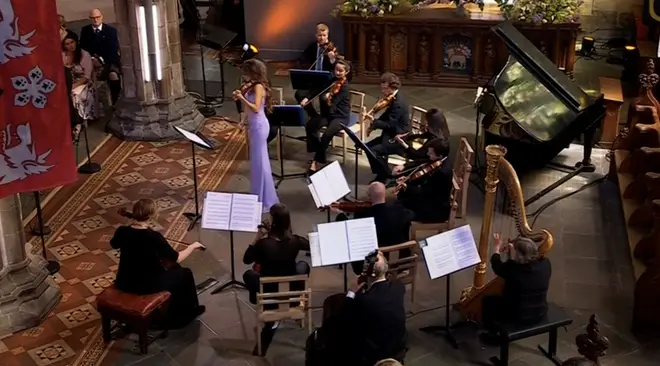 The ceremony began with a Royal Procession led by The State Trumpeters of the Household Calvary, before the service of readings and music, with the presentation of the Honours of Scotland to the new monarch.
The Honours of Scotland are the Elizabeth Sword, a sceptre, and the Crown of Scotland. They date from the 15th and 16th centuries and are the oldest surviving set of crown jewels in the British Isles, kept in Edinburgh Castle.
As with King Charles' Westminster Abbey Coronation, music formed an important part of the service. It featured five world premieres of new compositions and performances from leading musicians and ensembles: Scottish mezzo Karen Cargill, the Ayoub Sisters, the National Youth Choir of Scotland Chamber Choir, and The Choir of St Giles' Cathedral itself.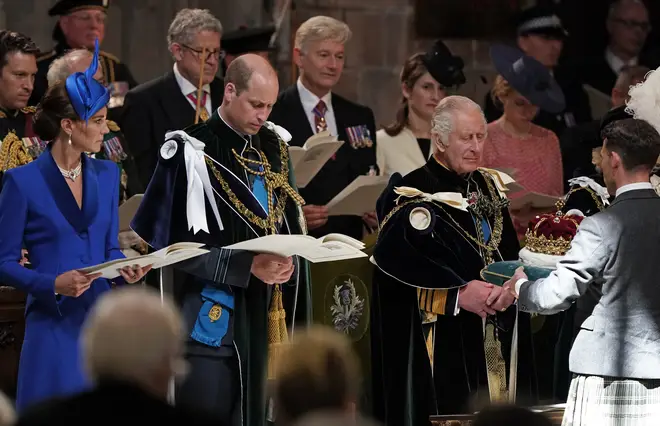 Maxwell Davies lived for much of his life on the Orkney Islands. He was Master of the Queen's Music from 2004 to 2014. This melody, originally written for piano was penned in 1980 as a form of musical protest against a proposed Uranium mine on the Islands.
And maybe that's what gives it that inner defiance and power within the peaceful lines of melody. And it sounded as powerful and as touching as ever, as part of this ancient service.