Watch Andrea Bocelli's 'Music for Hope' online concert from Milan's Duomo cathedral
12 April 2020, 22:05 | Updated: 13 April 2020, 07:30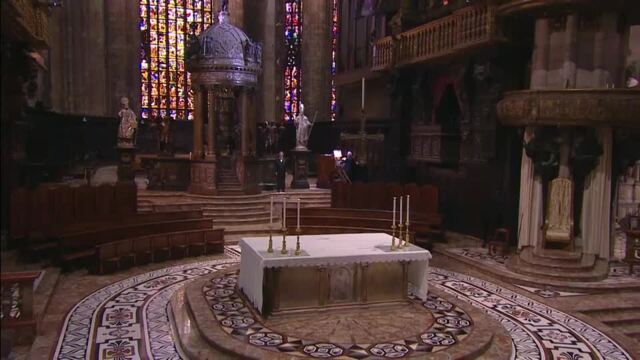 Watch as Andrea Bocelli sings in Milan's empty Duomo cathedral
The Italian tenor sang at the historic landmark without an audience, in a special concert for Easter Sunday.
Andrea Bocelli performed a special online concert from the Duomo cathedral in Milan this Easter Sunday (12 April 2020).
Entitled 'Music for Hope', Bocelli's concert was poignantly performed without an audience and instead streamed globally via Bocelli's YouTube channel, in light of social distancing measures in place across the globe to stem the spread of coronavirus.
Bocelli was joined – at distance, of course – by cathedral organist, Emanuele Vianelli, who provided accompaniment for his chosen pieces. Selected to communicate a message of love, healing and hope to Italy and the rest of the world during this difficult time, the pieces included the popular Bach/Gounod setting of 'Ave Maria' and Mascagni's 'Sancta Maria', as well as an arrangement of John Newton's enduring 'Amazing Grace.'
Click for the latest coronavirus advice from the NHS >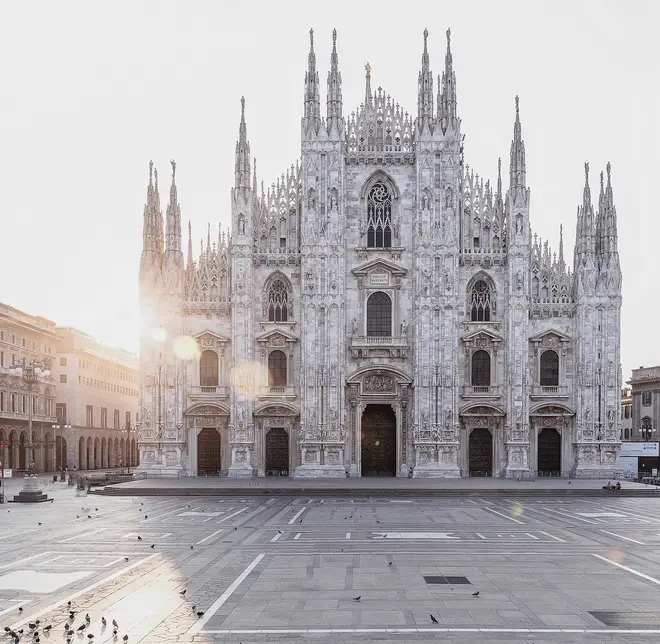 The Italian tenor, who was invited to give the special solo performance by the City of Milan and the cathedral itself, says: "On the day on which we celebrate the trust in a life that triumphs, I'm honoured and happy to answer 'Sì' to the invitation of the City and the Duomo of Milan."
Read more: watch Katherine Jenkins' living-room concert for quarantined audiences >
Bocelli continues: "I believe in the strength of praying together; I believe in the Christian Easter, a universal symbol of rebirth that everyone – whether they are believers or not – truly needs right now.
"Thanks to music, streamed live, bringing together millions of clasped hands everywhere in the world, we will hug this wounded Earth's pulsing heart, this wonderful international forge that is reason for Italian pride."
The Andrea Bocelli Foundation is currently fundraising for hospitals, to help with the purchase of medical and protective equipment needed in the face of the coronavirus pandemic.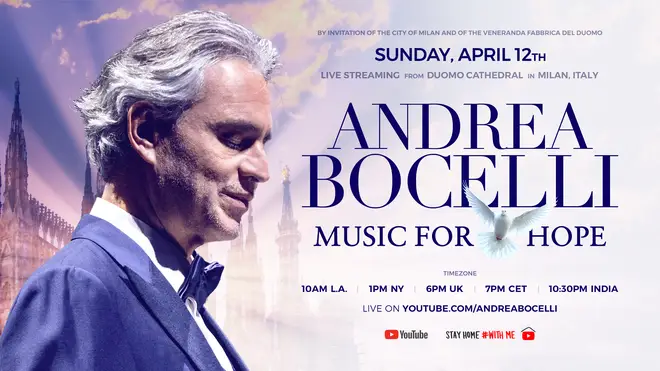 Read more: the best live-streamed classical concerts available online >
Where can I watch or listen to Andrea Bocelli's 'Music for Hope' online concert?
Watch Andrea Bocelli's 'Music for Hope' concert in the video below – or via Andrea Bocelli's official YouTube channel.
Listen to highlights from 'Music for Hope' exclusively on Classic FM from Tuesday 14 April, when Bocelli's performances at Duomo will be featured on Classic FM's More Music Breakfast with Tim Lihoreau, as well as in John Suchet, Anne-Marie Minhall and John Brunning's shows, and on Smooth Classics with Margherita Taylor.
On Sunday 19 April, exactly a week after the historic concert took place, you can hear the full concert on Alexander Armstrong's Sunday lunchtime programme, from 1pm.
Andrea Bocelli: Music For Hope - Live From Duomo di Milano